Regular price
Sale price
$25.00 USD
Unit price
per
Sale
Sold out
—20% OFF 5+ DICE SETS—
You are the barbarian. These are your dice. You are an ill-tempered outsider with a penchant for violence. To the barbarian, most problems have simple solutions—break it, kill it, eat it. Spells are for daintier hands; yours bear the calluses of heavy blades left in the skulls of gargantuan foes.
Tear the lid off this tin and grab a fistful of 14 dice, including multiple d6s and d12s for doling out brutal criticals with greatswords and greataxes.
THEY WON'T LIKE YOU WHEN YOU'RE ANGRY.
Set includes:
Red: D4, D6, D8, D10, D100, D12, D20
White: 3D6, D8, D12, 2D20
Open Game License v 1.0a Copyright 2000, Wizards of the Coast, Inc. System Reference Document 5.0 Copyright 2016, Wizards of the Coast, Inc.; Authors Mike Mearls, Jeremy Crawford, Chris Perkins, Rodney Thompson, Peter Lee, James Wyatt, obert J. Schwalb, Bruce R. Cordell, Chris Sims, and Steve Townshend, based on original material by E. Gary Gygax and Dave Arneson.
Shipping & Returns

We ship domestically and internationally. Shipping charges will be added during checkout.

For refunds or returns, please contact our Support Goblins for assistance in returning, replacing or repairing your items.
Share
View full details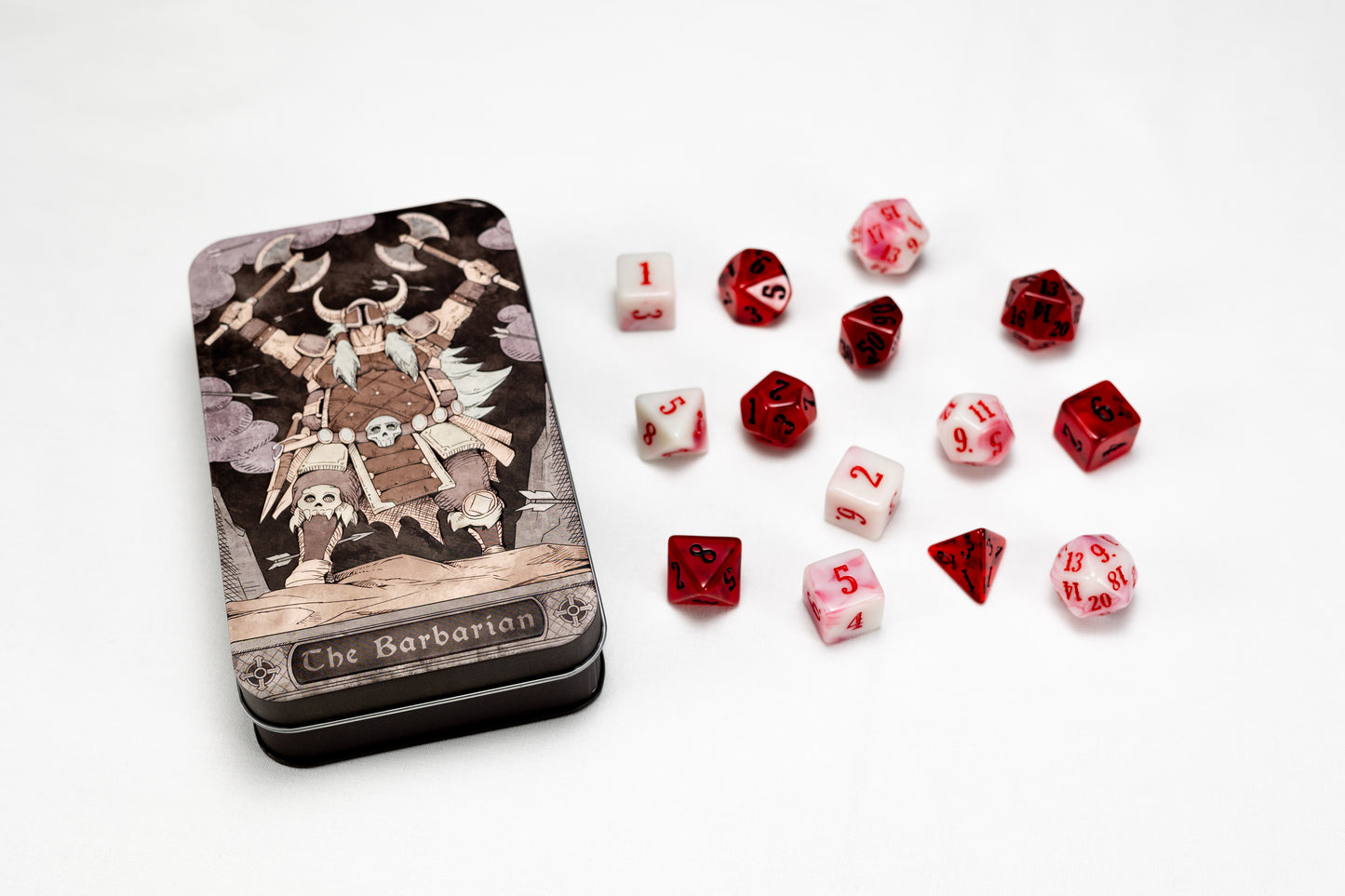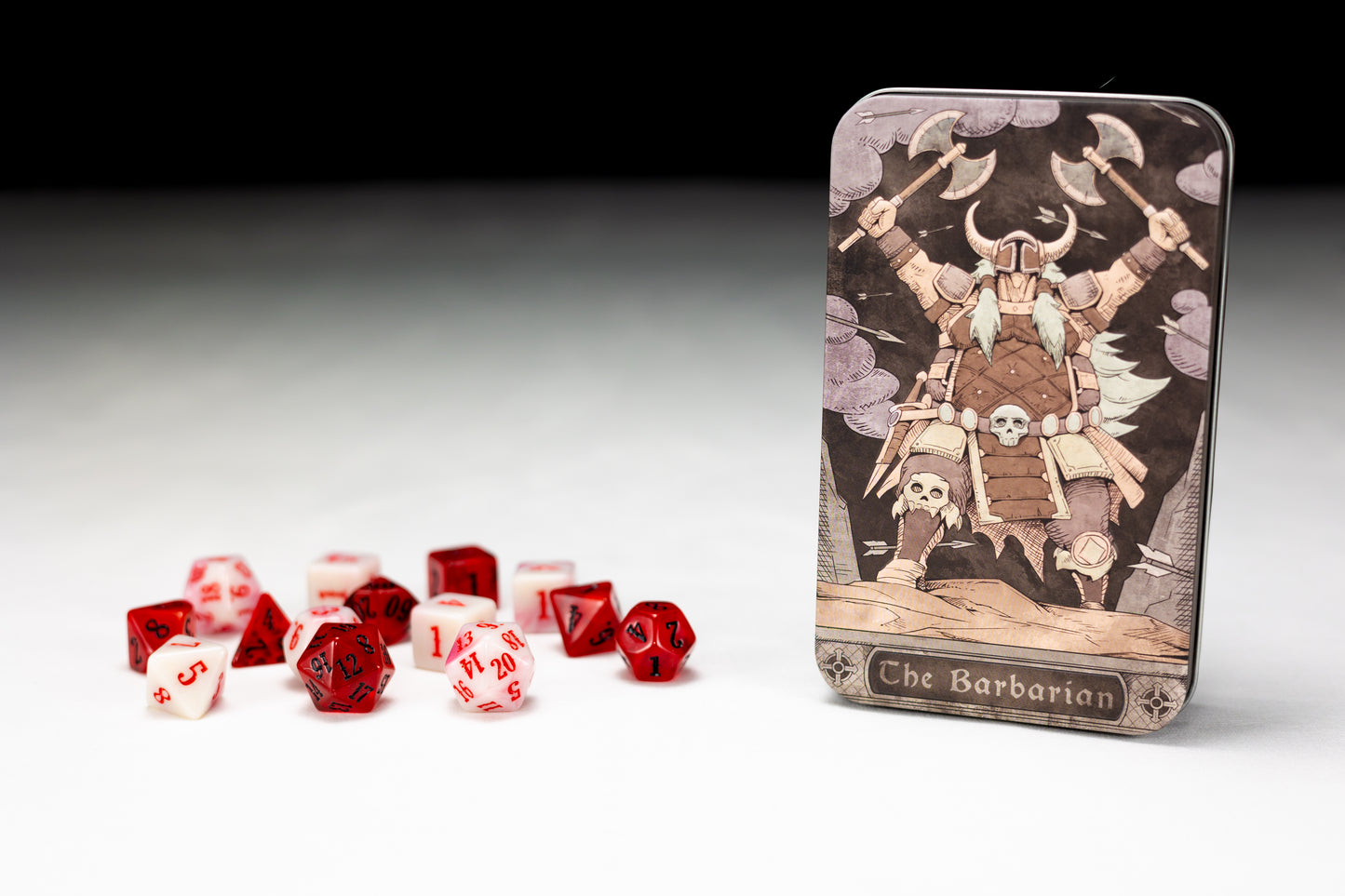 Dice were a perfect touch!!!
Met Matt at Gary Con, great guy. I support this great company!
Character Class Dice: The Barbarian
Ragin' Over Dice
My husband and I really enjoy the dice and tin box! the 3D art in awesome and the dice are a nice add on to our collection. It helps keep our characters organized, with the tin also housing spell cards for campaigns. Thank you so much and we have done a second round of orders to complete our collection!! Keep it up!!