Regular price
Sale price
$25.00 USD
Unit price
per
Sale
Sold out
—20% OFF 5+ DICE SETS—
You are the Game Master. These are your dice. You are equal parts researcher, cheerleader, rules mediator, actor, and storyteller.
Nestled within this tin are 16 dice. That includes your primary set in one color, a secondary set in another for multiple enemies attacking at once, and two special d20s for when every creature on the battle map needs to ROLL INISH!
Set includes:
Silver: D4, D6, D8, D10, D100, D12, D20
Copper: D4, 3D6, 2D8, D20
Gold: D20; Black: D20
Open Game License v 1.0a Copyright 2000, Wizards of the Coast, Inc. System Reference Document 5.0 Copyright 2016, Wizards of the Coast, Inc.; Authors Mike Mearls, Jeremy Crawford, Chris Perkins, Rodney Thompson, Peter Lee, James Wyatt, obert J. Schwalb, Bruce R. Cordell, Chris Sims, and Steve Townshend, based on original material by E. Gary Gygax and Dave Arneson.
Shipping & Returns

We ship domestically and internationally. Shipping charges will be added during checkout.

For refunds or returns, please contact our Support Goblins for assistance in returning, replacing or repairing your items.
Share
View full details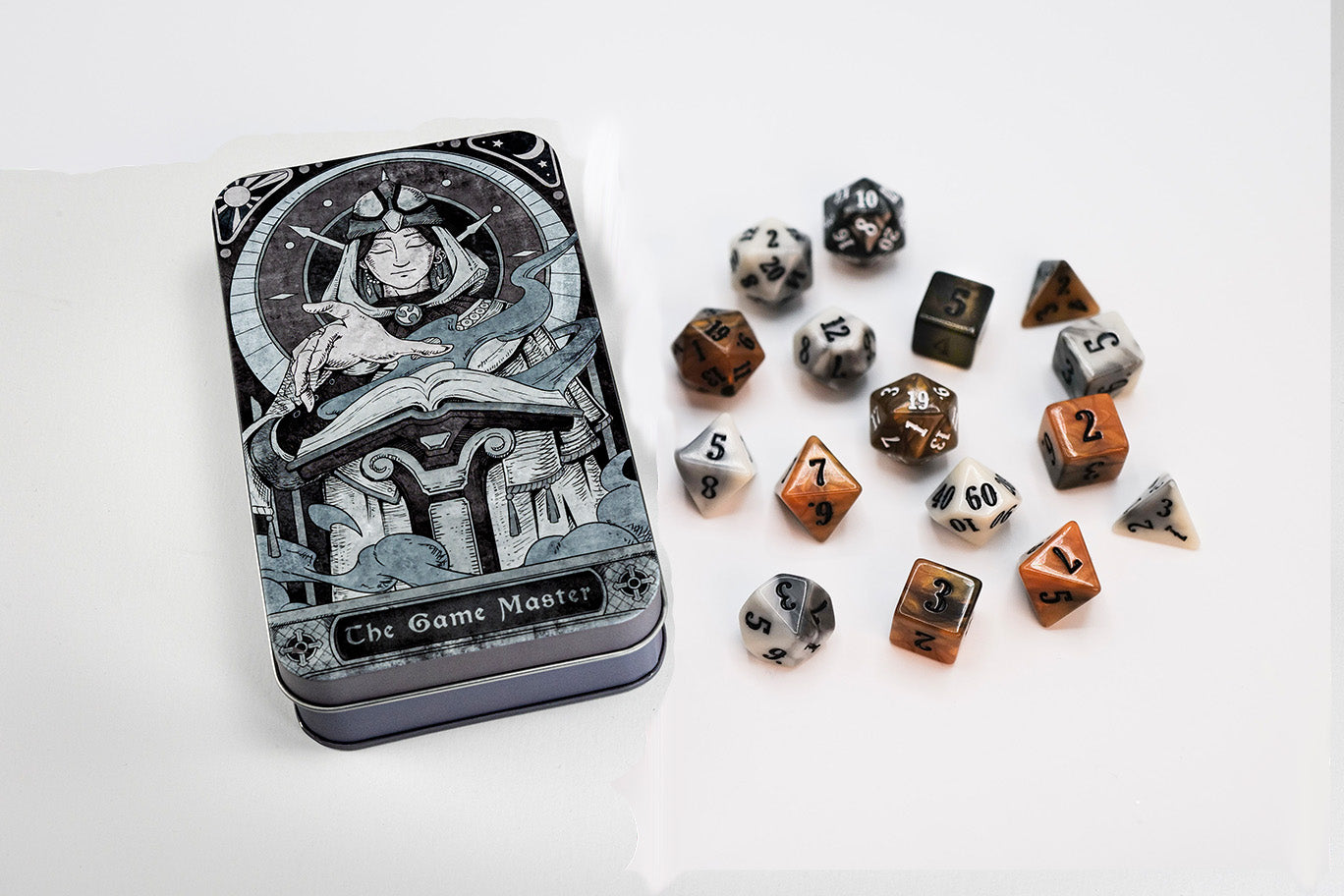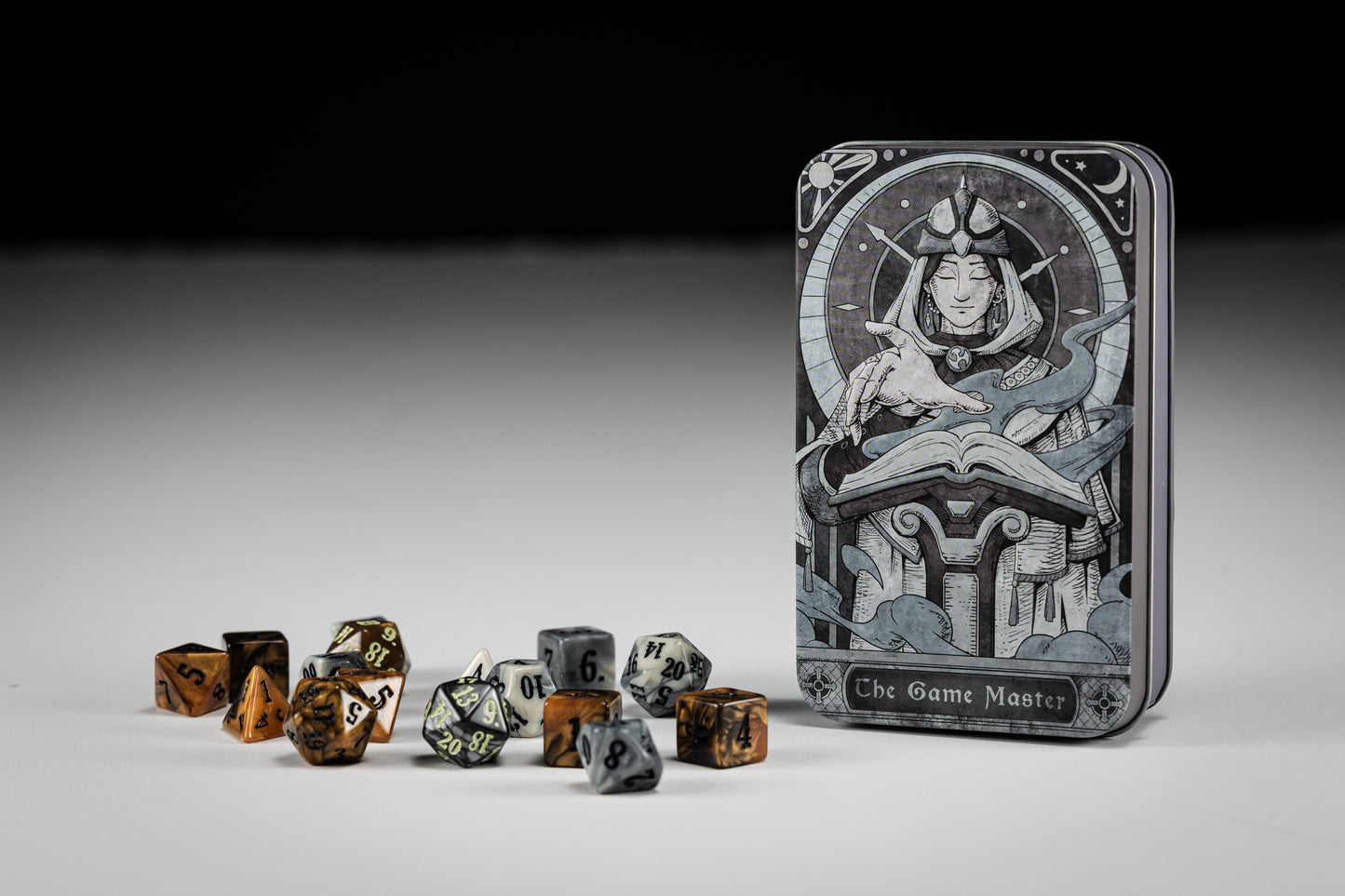 Character Class Dice: The Game Master
Really good
They are light which is normal for these dice but they are overall amazing, the tin art looks great and I love how they give dice based on classes and what youre likely to do with the set, the extra d20s are really useful
Loved packaging, great color!