Regular price
Sale price
$25.00 USD
Unit price
per
Sale
Sold out
—20% OFF 5+ DICE SETS—
You are the paladin. These are your dice. You are sworn to your cause, and the holy power of your righteousness flows through your every action. Let the others dither and debate; you will deliver swift justice on the field of battle.
Open this tin and unleash 15 dice in two color designs, with d8s for smiting and an extra d6 and d12 for the weapon damage from your mighty blades.
Set includes:
Gold: D4, D6, D8, D10, D100, D12, D20
Silver: D6, 4D8, D12, 2D20
Open Game License v 1.0a Copyright 2000, Wizards of the Coast, Inc. System Reference Document 5.0 Copyright 2016, Wizards of the Coast, Inc.; Authors Mike Mearls, Jeremy Crawford, Chris Perkins, Rodney Thompson, Peter Lee, James Wyatt, obert J. Schwalb, Bruce R. Cordell, Chris Sims, and Steve Townshend, based on original material by E. Gary Gygax and Dave Arneson.
Shipping & Returns

We ship domestically and internationally. Shipping charges will be added during checkout.

For refunds or returns, please contact our Support Goblins for assistance in returning, replacing or repairing your items.
Share
View full details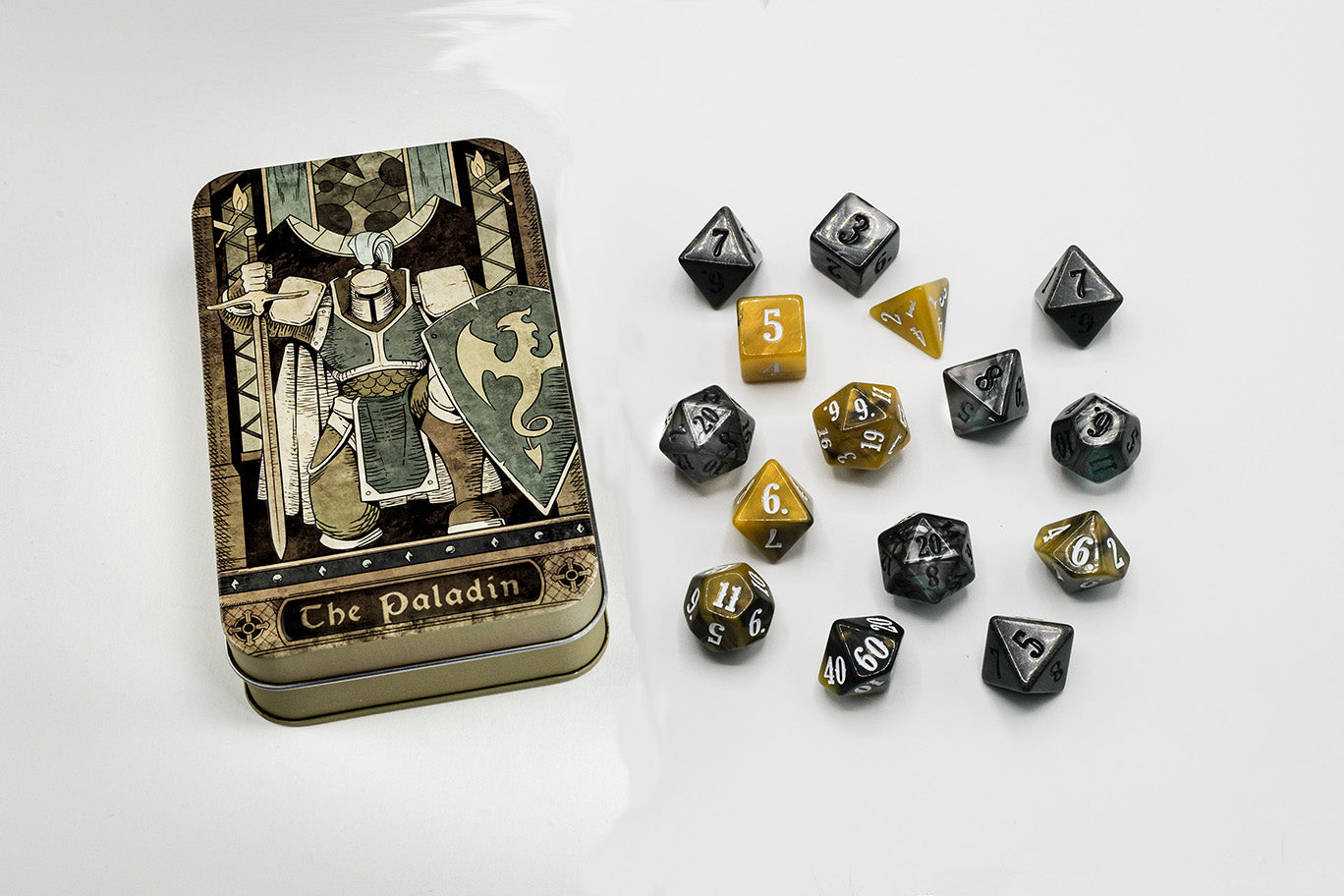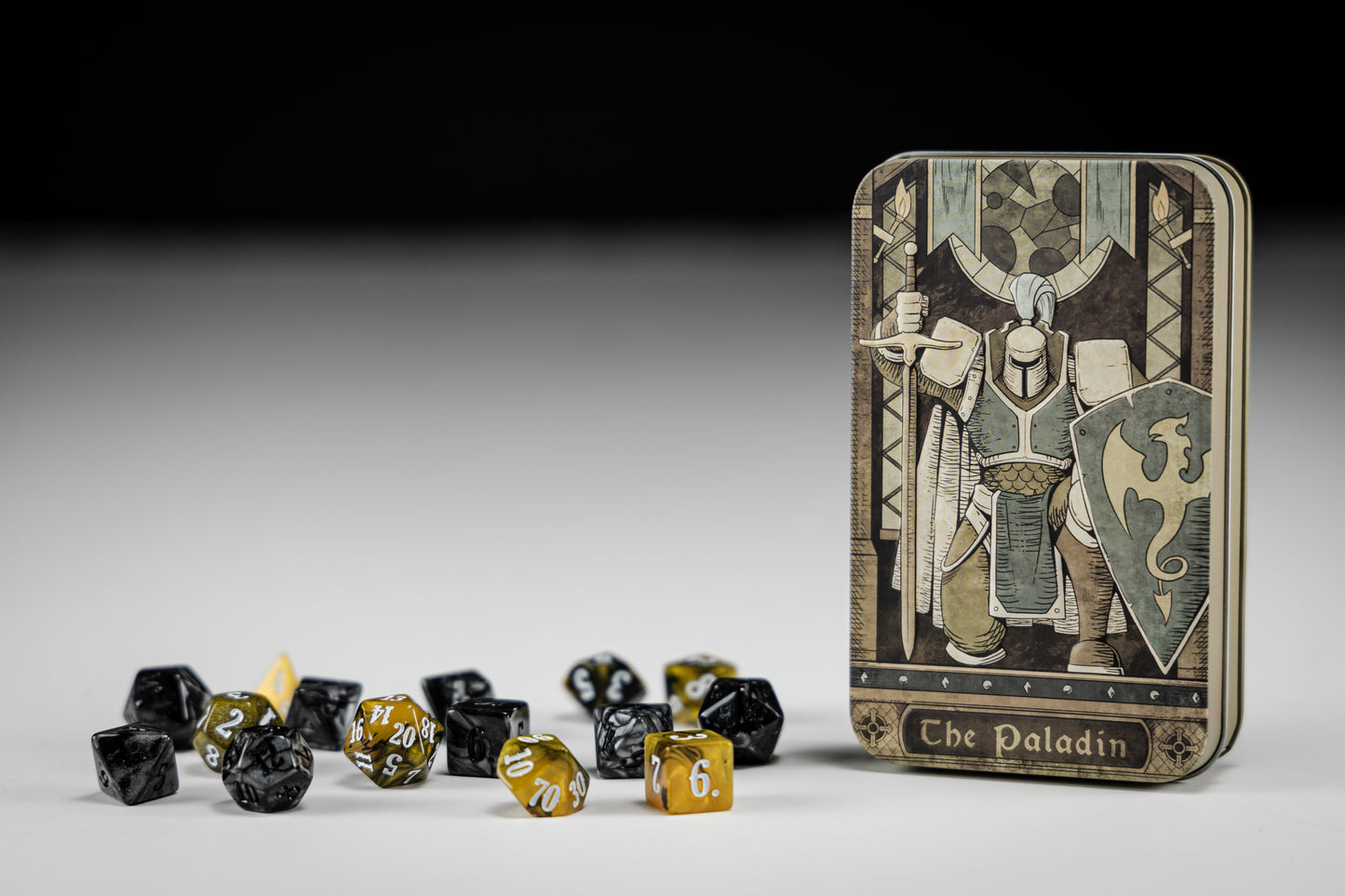 Paladin Dice
Love them! Love the tin case and the dice. Very nice quality all around. 10/10
Dice look amazing and the tin box is so cool. It is incredibly practical to have extra dice that are the most used. For this price and the quality of dice and container, I wouldn't be surprised if I got myself another class or two
Such an excellent dice set!
The dice are beautiful! I was worried that the dark dice would be difficult to read but that hasn't been the case. I absolutely love the tin. It is what initially drew me to the set. I think it is brilliant to have specific class sets with the extra dice that are needed for it. Give your marketers a raise! These would be terrific gifts for players or a dm. Thanks again for an amazing product!