Regular price
Sale price
$25.00 USD
Unit price
per
Sale
Sold out
—20% OFF 5+ DICE SETS—
You are the warlock. These dice are yours, except when they are your patron's. Why spend your golden years thumbing through spell books when you can take the fast track by making a deal? Sure, your patron is a little shady, but let's be honest—so are you.
Open this tin and summon 14 dice in two color designs, including some eldritch d10s. Then get ready to shout "ELDRITCH BLAST" till you're hoarse, because spell slots are for weaklings.
Set includes:
Orange: D4, D6, D8, D10, D100, D12, D20
Grey: D6, D8, 3D10, D12, D20
Open Game License v 1.0a Copyright 2000, Wizards of the
Coast,

Inc. System

Reference Document 5.0 Copyright 2016, Wizards of the Coast, Inc.; Authors Mike Mearls, Jeremy Crawford, Chris Perkins, Rodney Thompson, Peter Lee, James Wyatt, obert

J. Schwalb, Bruce R. Cordell, Chris Sims, and Steve Townshend, based on original material by E. Gary Gygax and Dave Arneson.
Shipping & Returns

We ship domestically and internationally. Shipping charges will be added during checkout.

For refunds or returns, please contact our Support Goblins for assistance in returning, replacing or repairing your items.
Share
View full details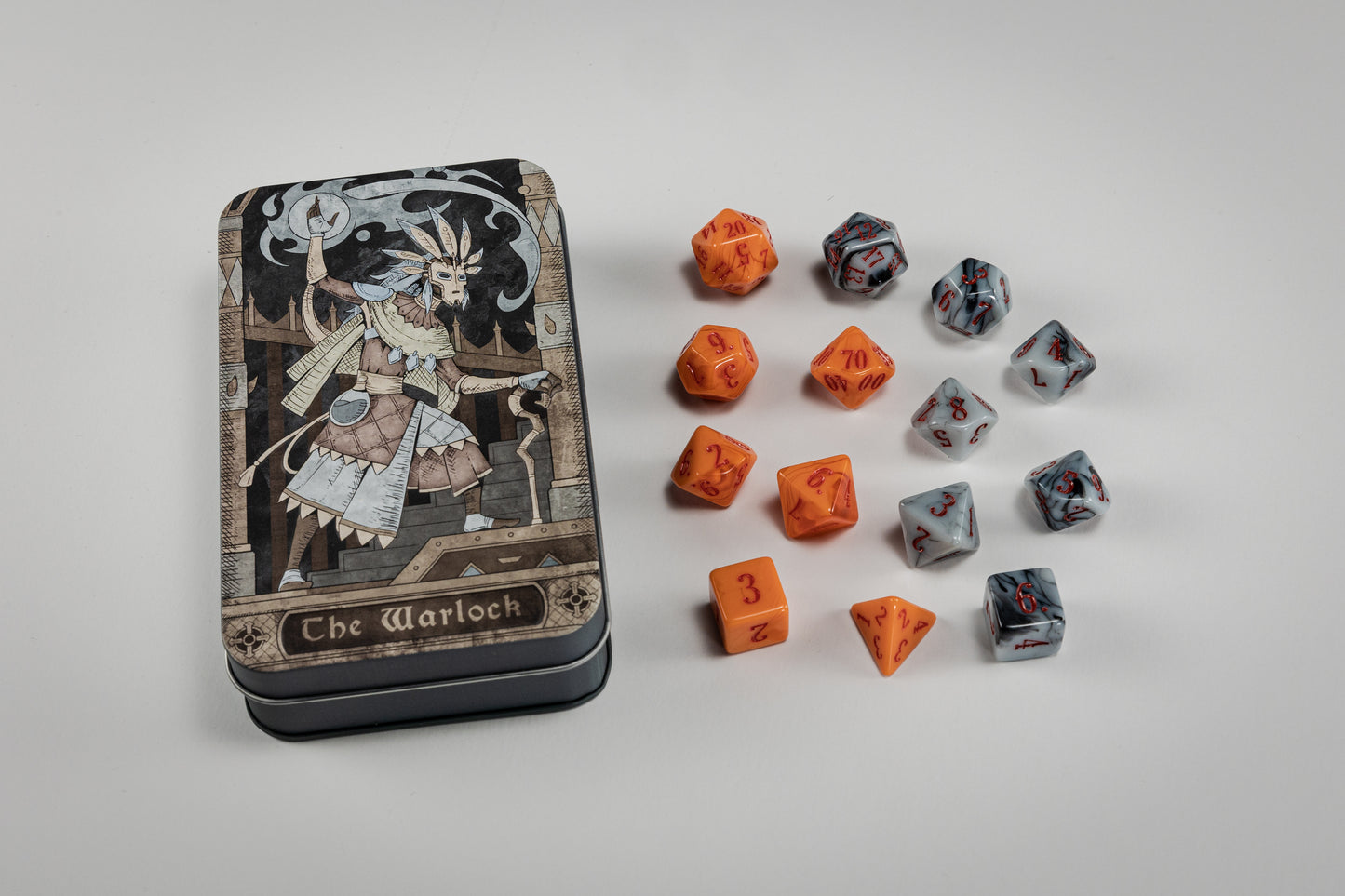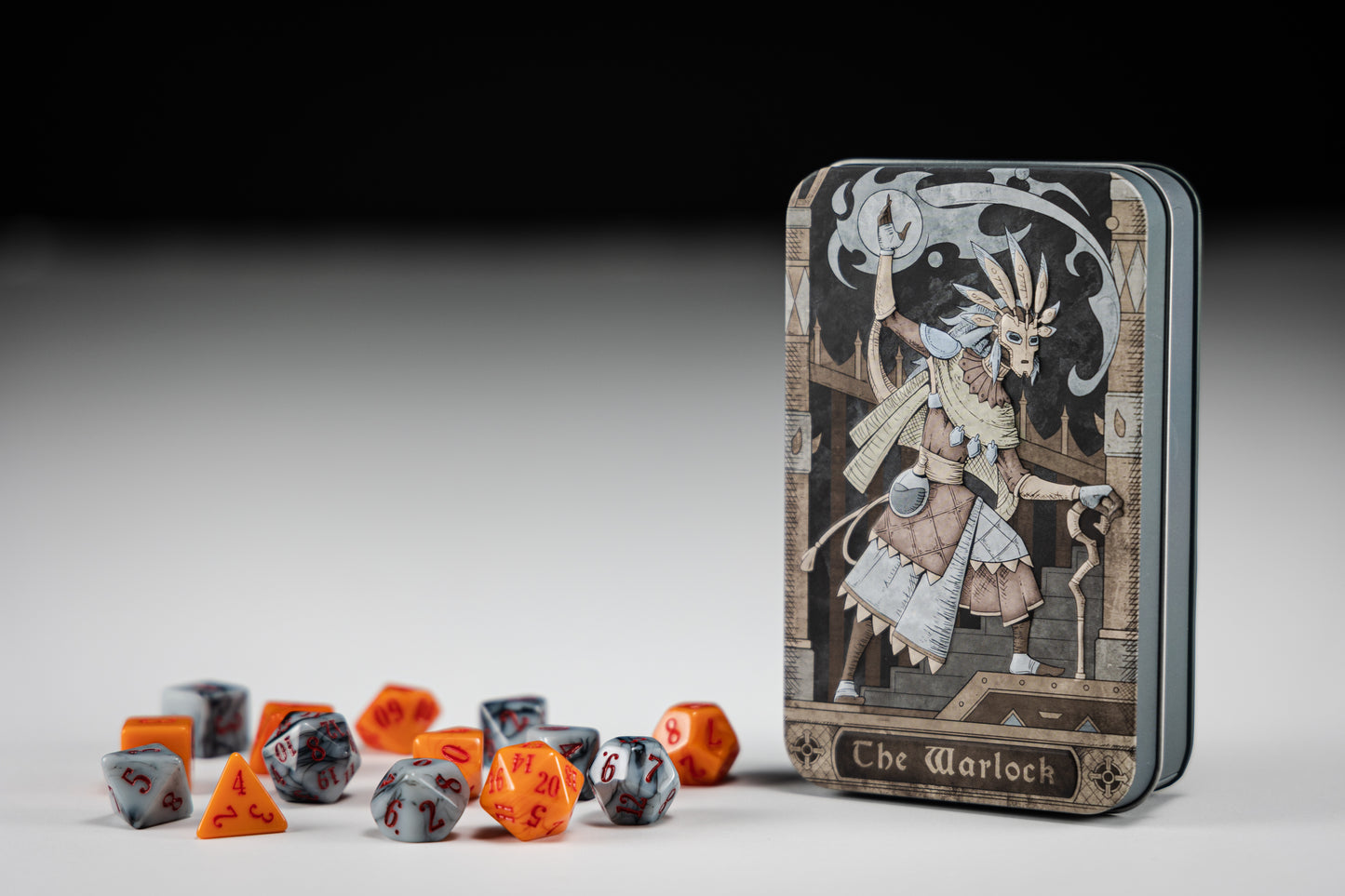 Dice
My Paladin and Game Master boxes were pretty dented up...
Daniel,
If your order arrived damaged, just email our support goblin at beadleandgrimms.com with pictures of the damaged products and we'll send you replacements!
Thanks!
Web Goblin
Once again, we'll worth it
I love the B&G Merch period. This was no exception. Quality and I'm already using them.