Regular price
$40.00 USD
Sale price
$24.00 USD
Unit price
per
Sale
Sold out
You are the Druid. This is your story.

Rock and Tree, Branch and Root, you have your Champion.
Protector of the Wilderness or wild creature of it, this Chronicle will tell your story.
A 3 part book:
Part 1: A 20-25 page character sheet with enough room to really map out every facet of your character.
Part 2: All the Pathfinder 2E rules from the Player's Guide and Advanced Player's Guide for this class, and only this class. Includes spell, feats, and original B&G content. 
Part 3: A big journal full of original art and a fold out page for you to build your keep/temple/tree fort/thieves guild etc.
All in a vegan leather cover with book ribbons and lay-flat binding. This is a sturdy book that will survive longer than your character will.
AND, includes a dry erase pull-out board for keeping track of things like spell slots, hit points, and inspiration.
Shipping & Returns

We ship domestically and internationally. Shipping charges will be added during checkout.

For refunds or returns, please contact our Support Goblins for assistance in returning, replacing or repairing your items.
Share
View full details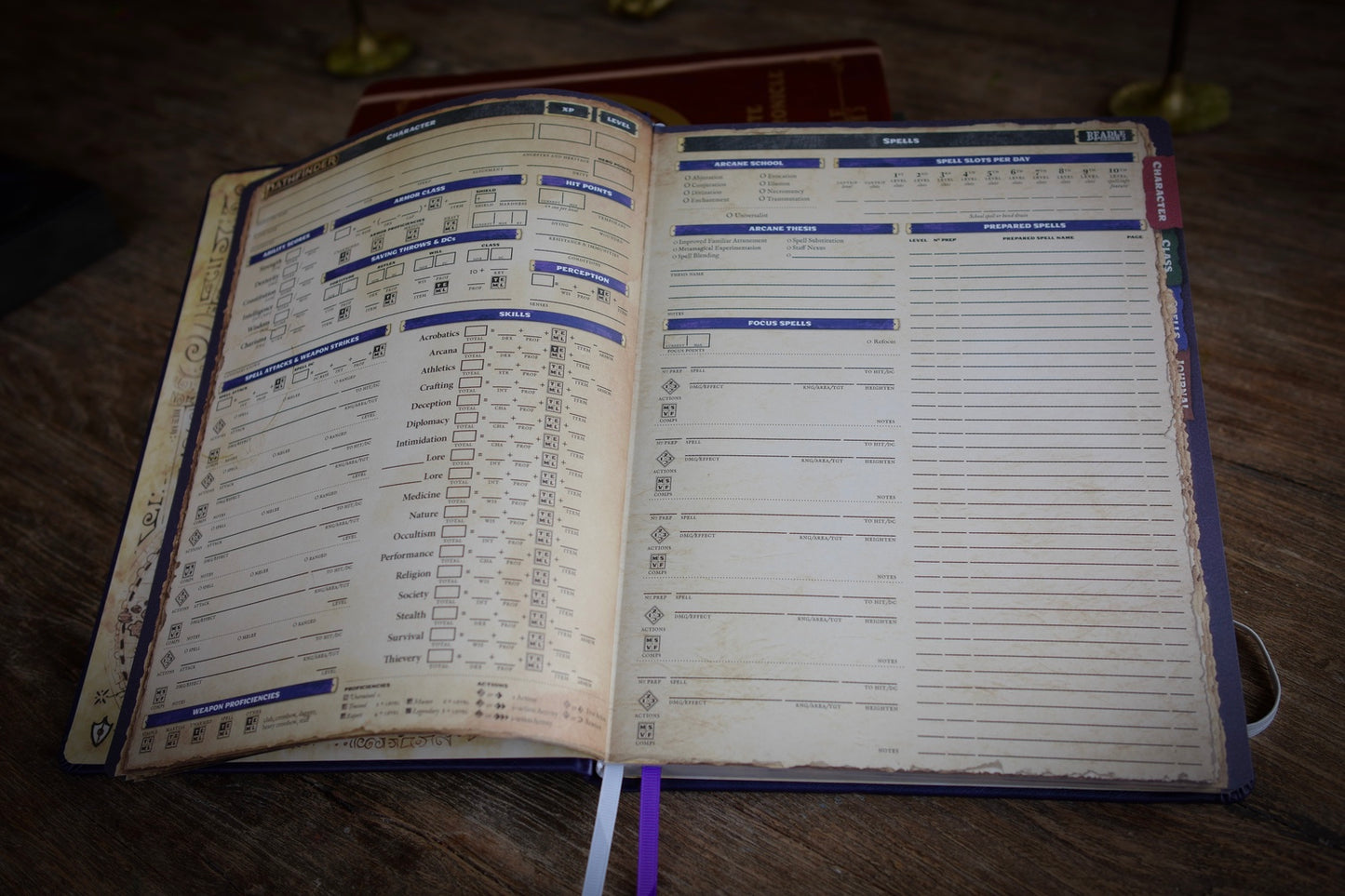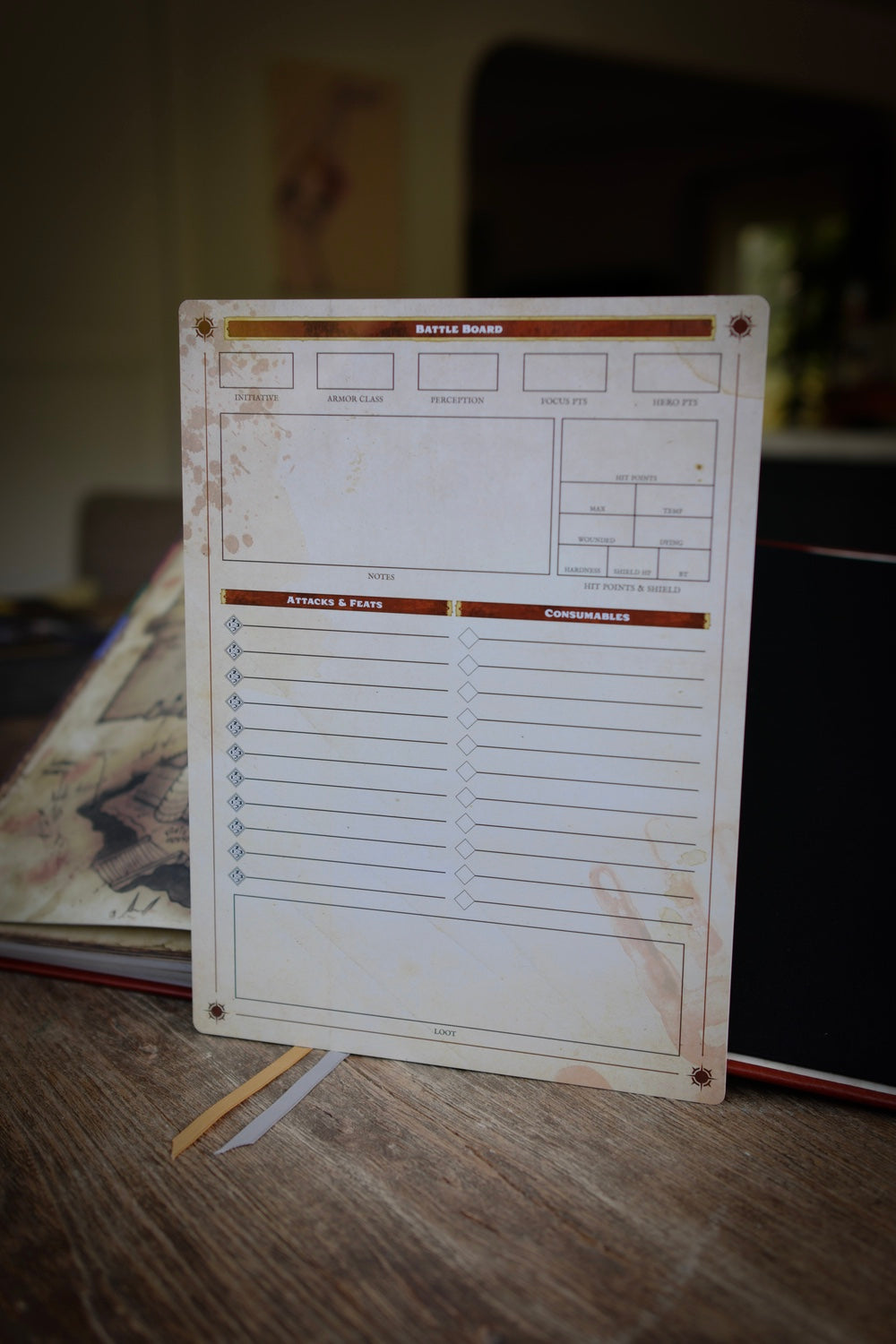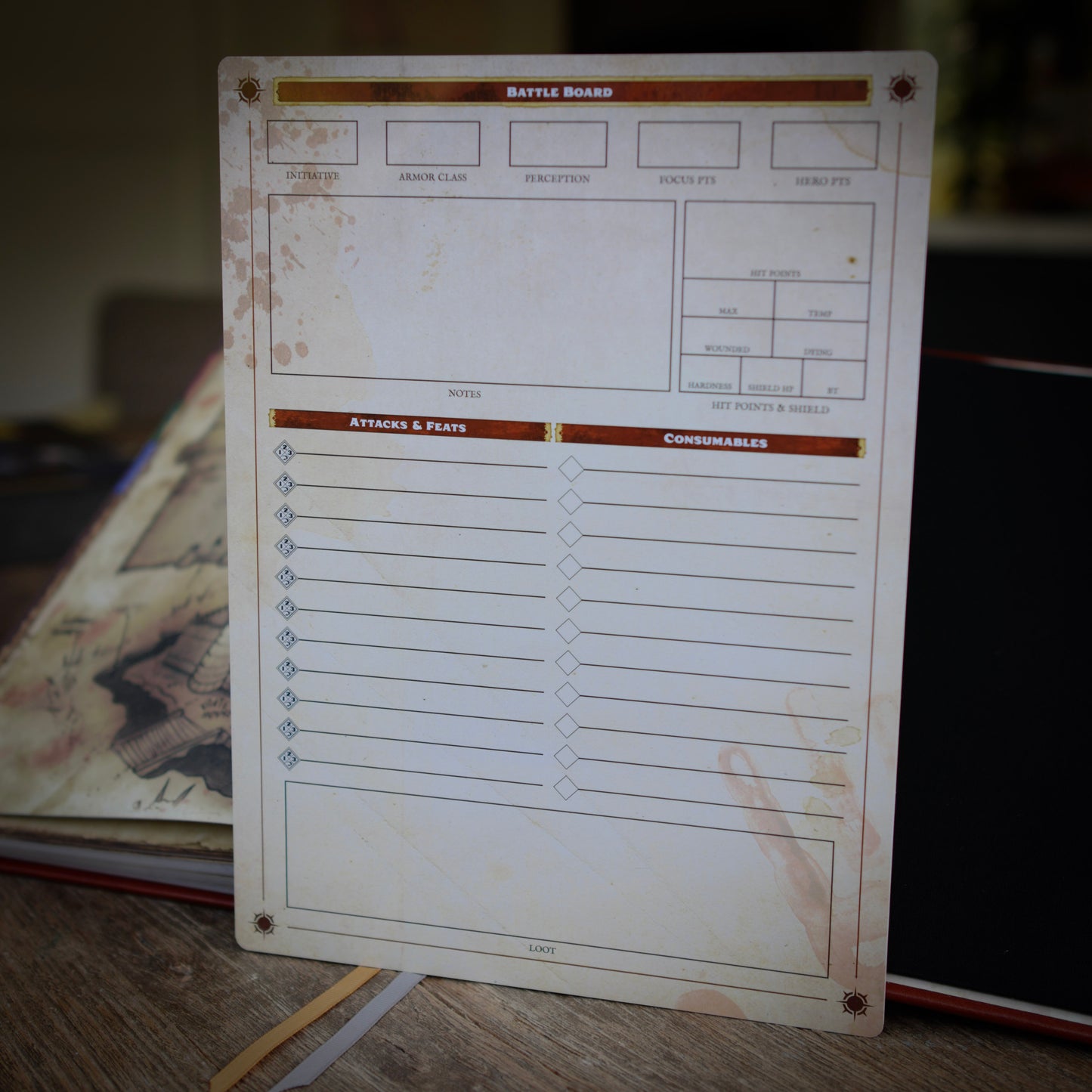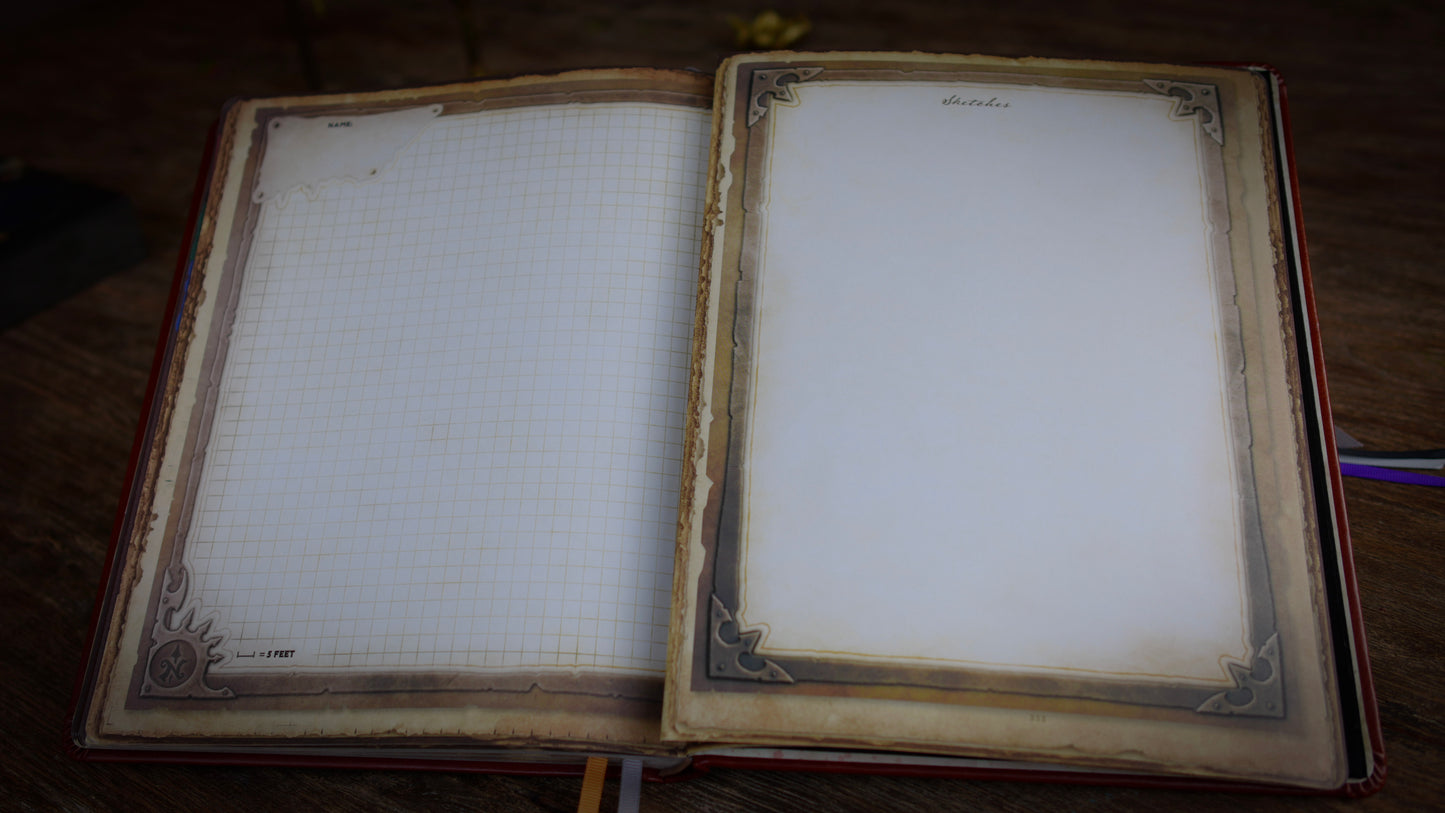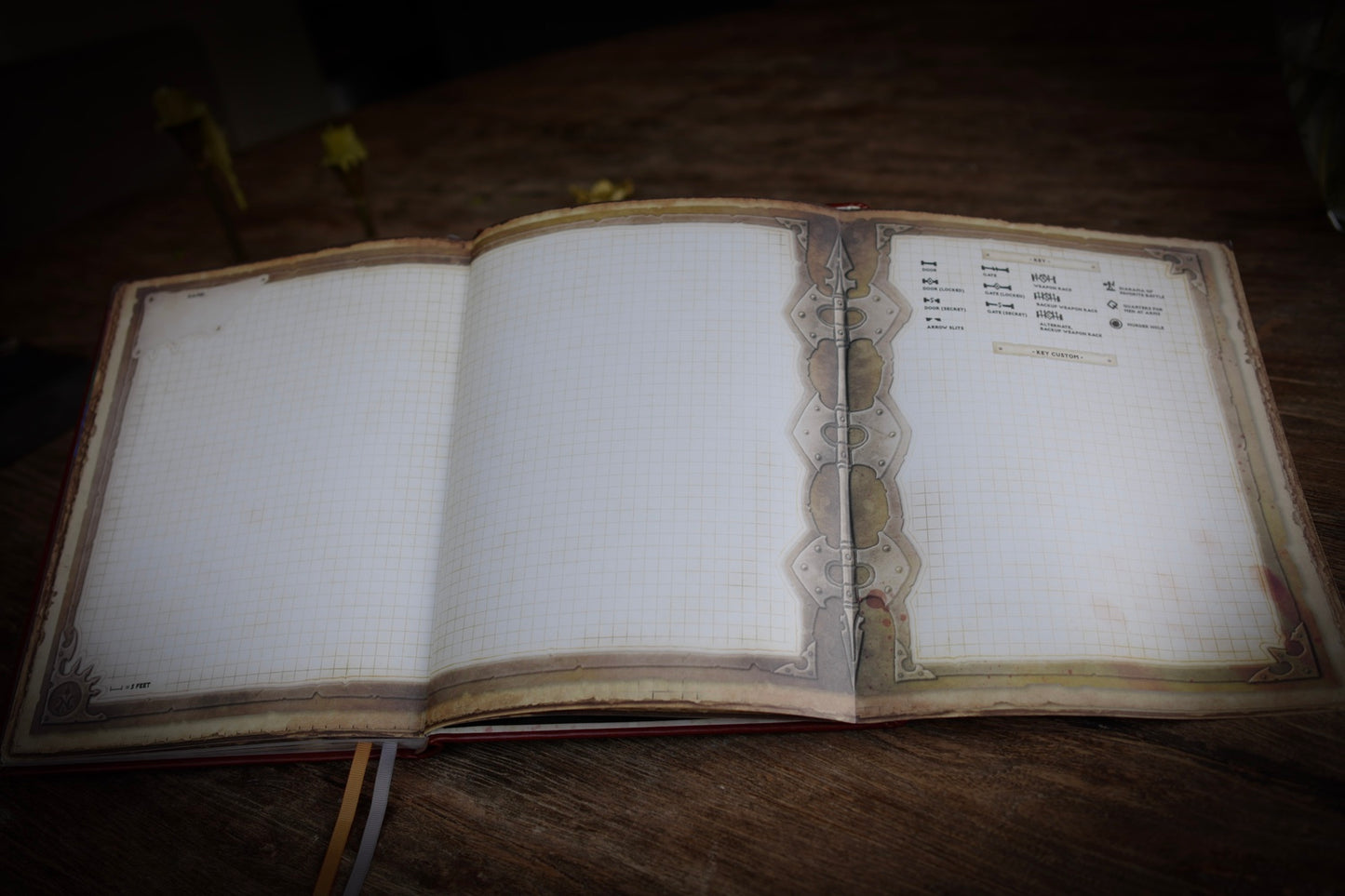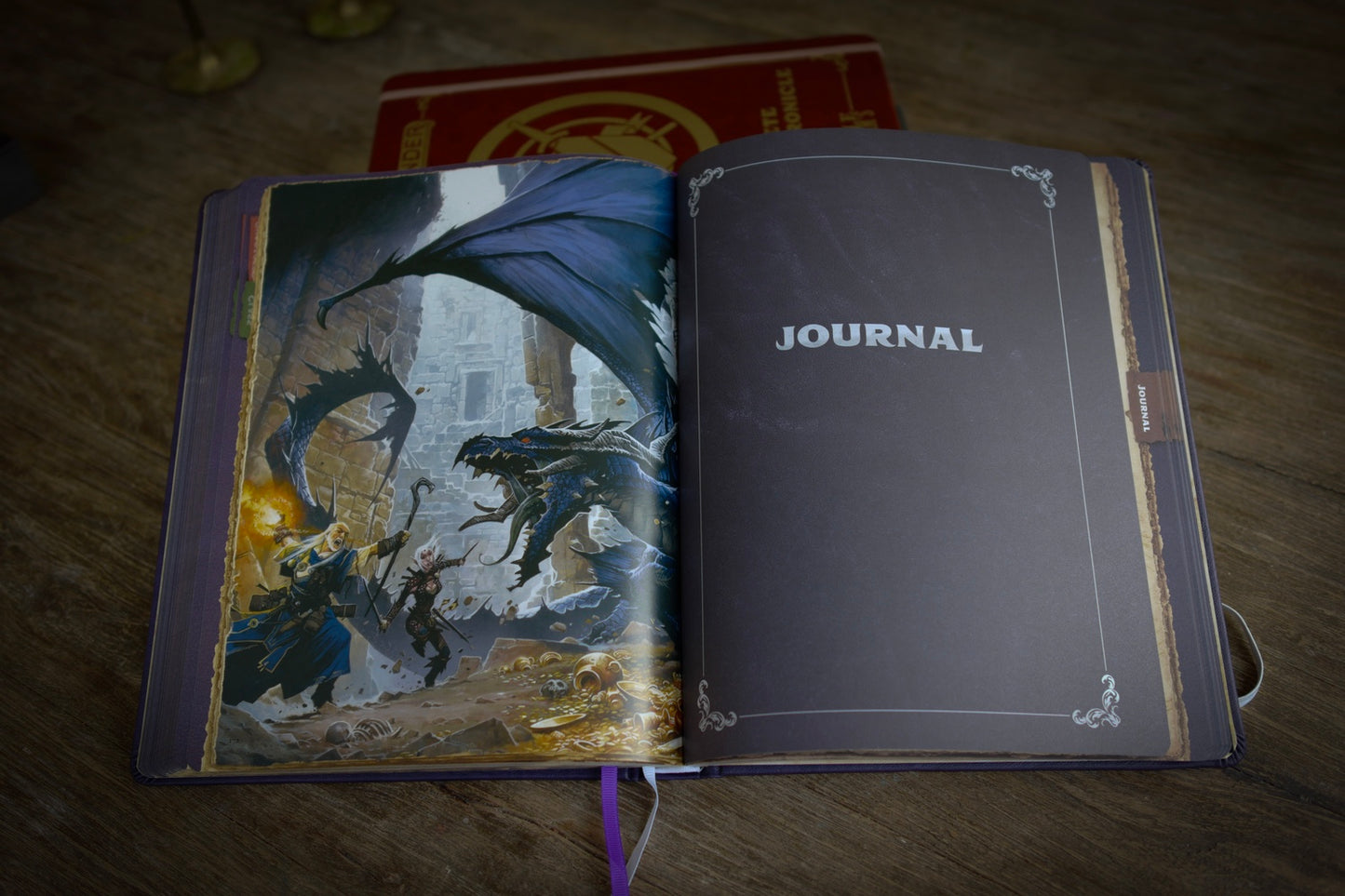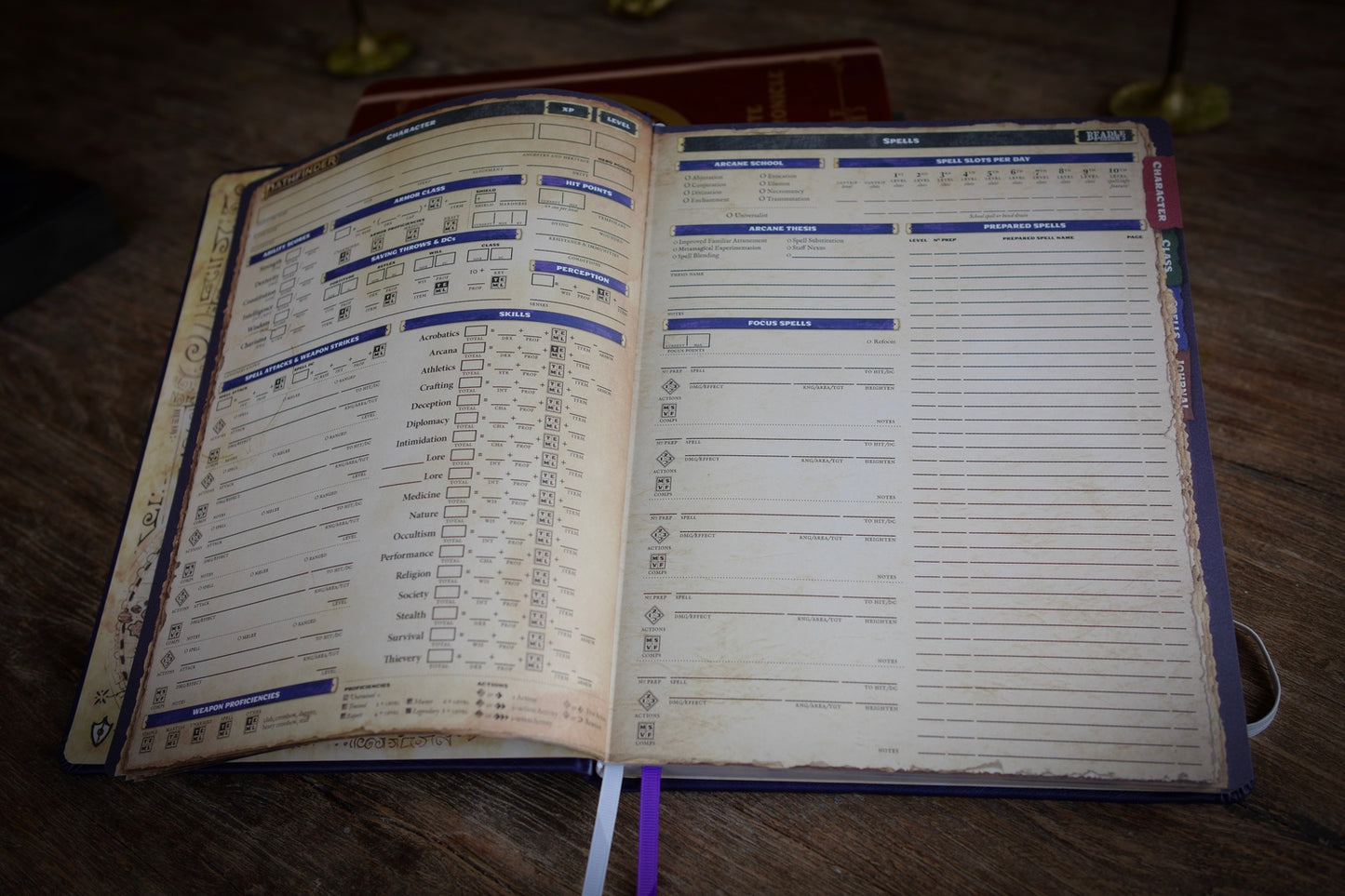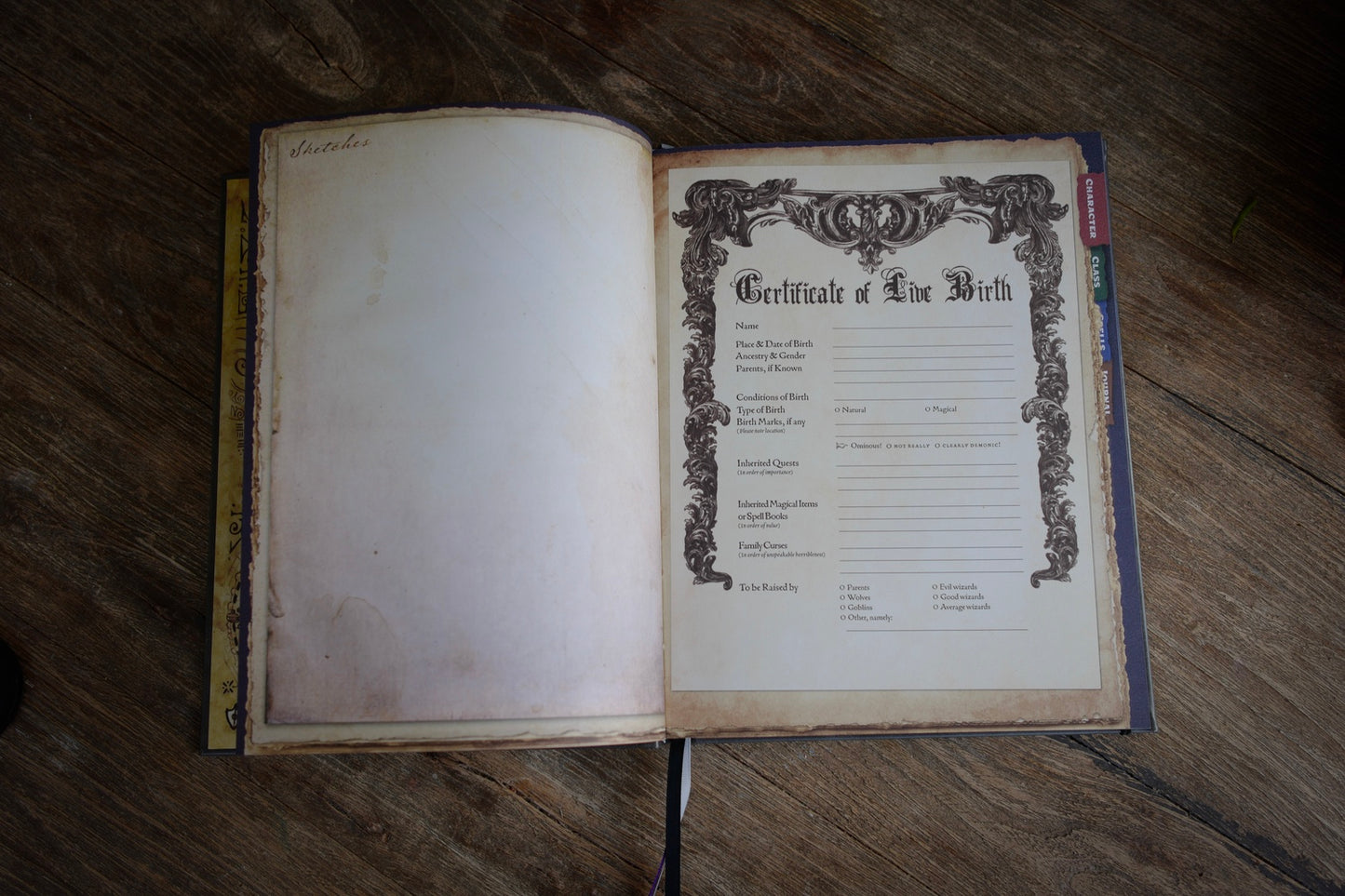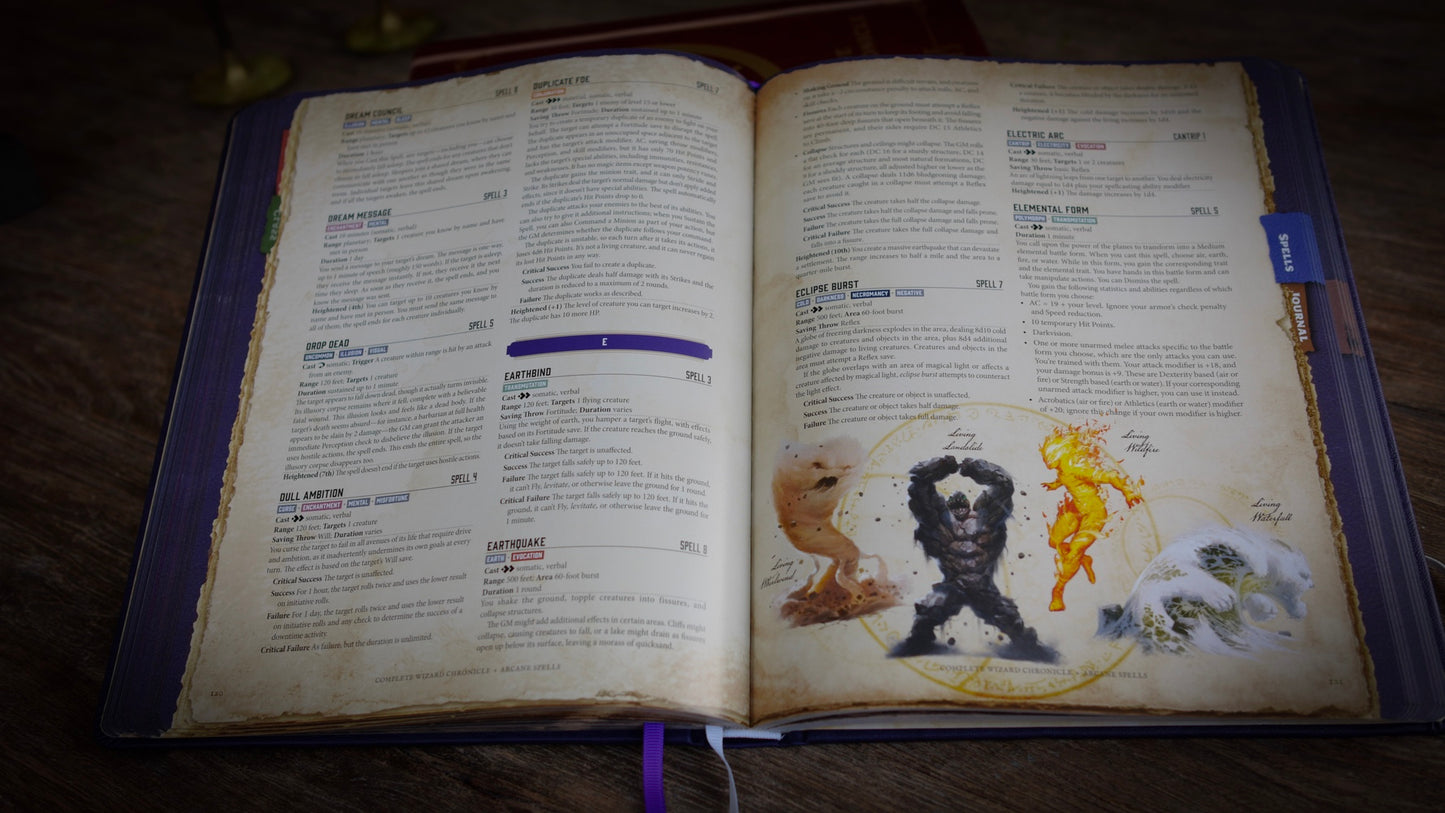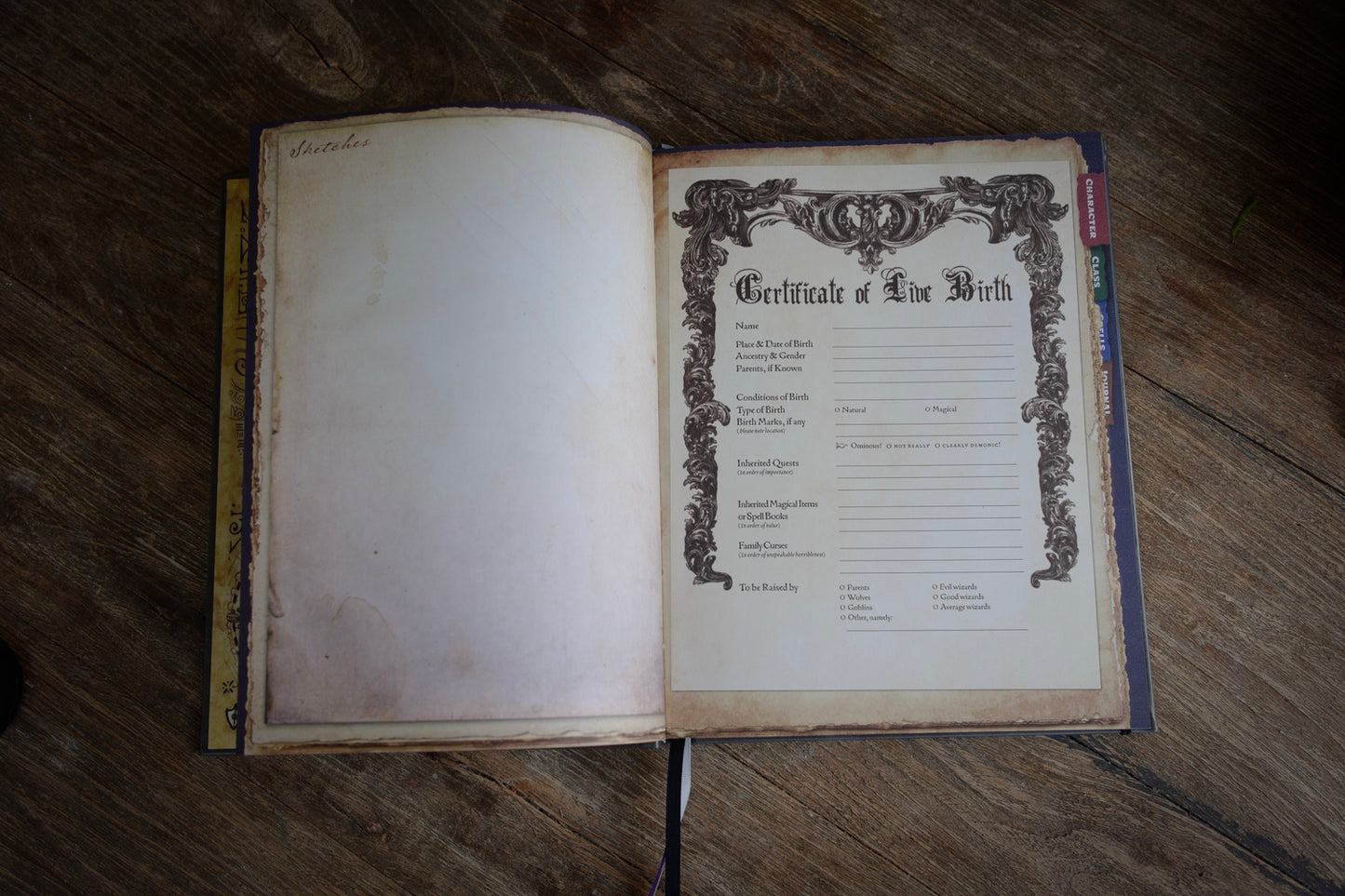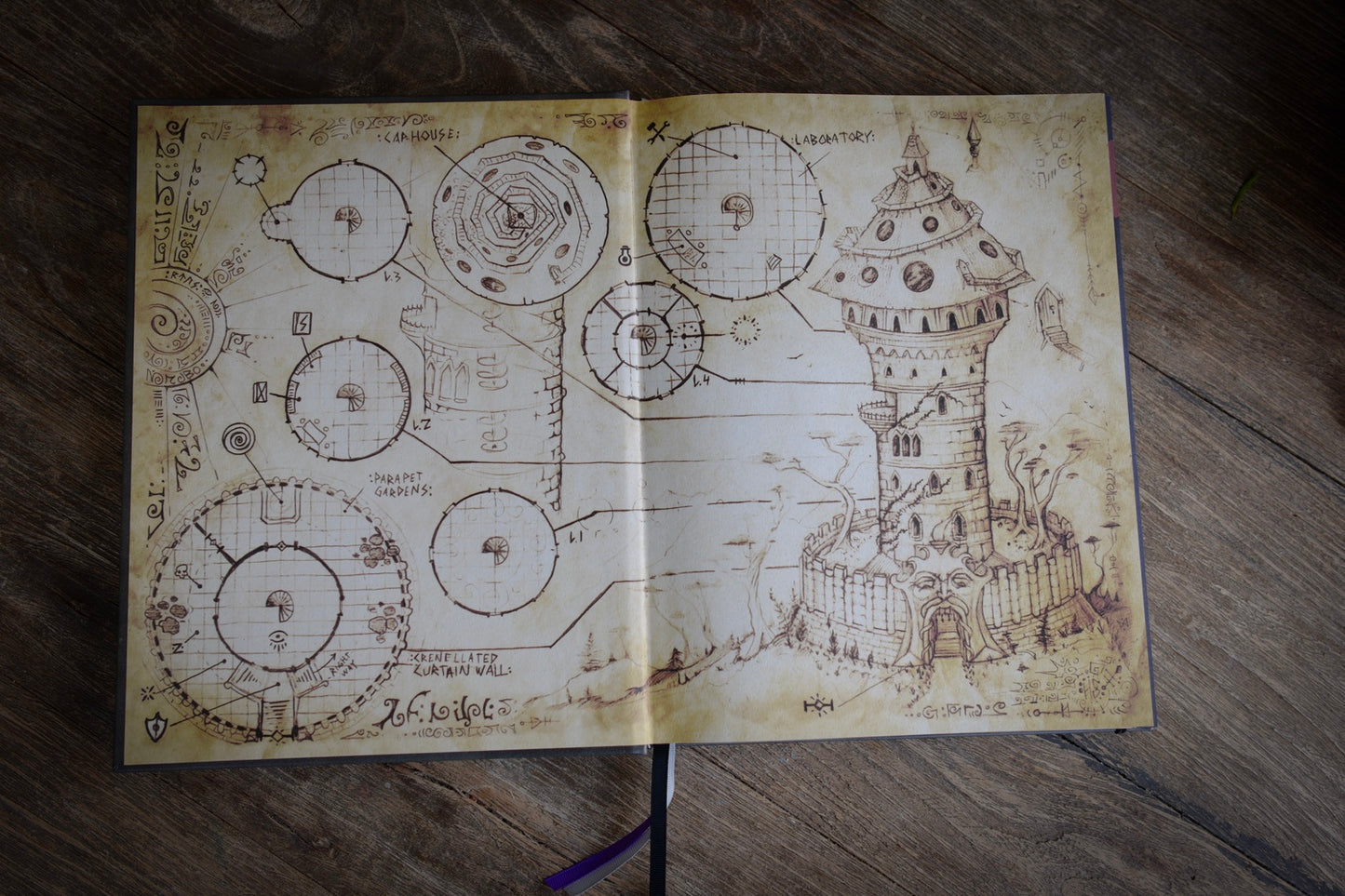 Beautiful
A very in-depth and detailed character book. A must have for any one getting into a campaign!
Beautiful Book
This journal absolutely blew my mind. It is beautifully made and has absolute everything I need to make a really awesome Druid character. I'm super excited! 10/10 would recommend!
Beautiful and very well made
I love almost everything about this book. My only complaint is that the actual character sheet is kind of cramped and hard to look at. I would have liked to see more pages devoted to this section so it could be larger print, and a little more thought put into the layout.