Regular price
$499.00 USD
Regular price
Sale price
$499.00 USD
Unit price
per
Sale
Sold out
Everything you need to make your adventure in the frozen north epic!
The Platinum Edition of Icewind Dale: Rime of the Frostmaiden contains:
The entire adventure book broken into easy-to-use booklets

AND the digital version of the adventure from D&D Beyond!
A curated set of 20 pre-painted WizKids minis from their Icewind Dale: Rime of the Frostmaiden set, including a Huge Frost Giant Skeleton and the three Aspects of Auril, the Frostmaiden

Beautifully printed canvas maps of Icewind Dale and the Necropolis, and a poster-sized map of Ten Towns on canvas paper

Modular Map Tiles forTen Towns' locales
In-world Map of Ten Towns by Deven Rue
Battle maps for four key locations and all three levels of Xardorok Sunblight's Fortress


Exclusive DM Screen with key tables and information for the adventure on the inside

40 Encounter Cards to show players art of who they're encountering while showing the DM stats and role-playing information

Artist-crafted in-world handouts and artifacts, including letters, clues, posters, jewelry and unique artifacts - including the Chardalyn Amulet

DM and Player aids to make gameplay simple, fun and immersive, such as Goat Ball instructions, Auril's Test Scorecards, art pulled from the book, pre-generated characters with backgrounds designed to connect players to the adventure and more

Exclusive bonus encounter content to extend and expand your adventure
These are unnumbered Promo Editions originally produced for replacement, marketing and promotional purposes. Rather than let them remain unplayed in our Warehouse, we're offering them for sale.
Shipping & Returns

We ship domestically and internationally. Shipping charges will be added during checkout.

For refunds or returns, please contact our Support Goblins for assistance in returning, replacing or repairing your items.
Share
View full details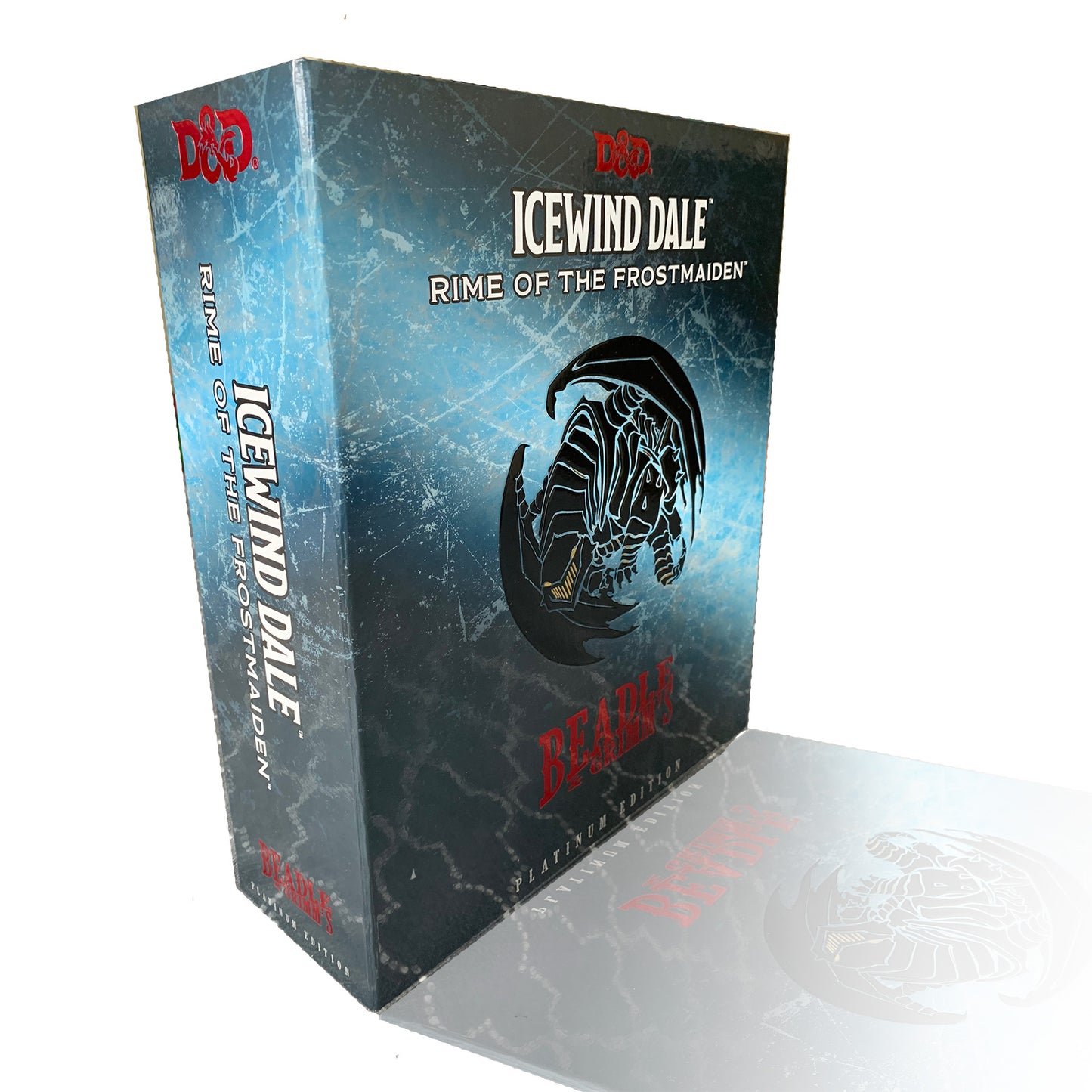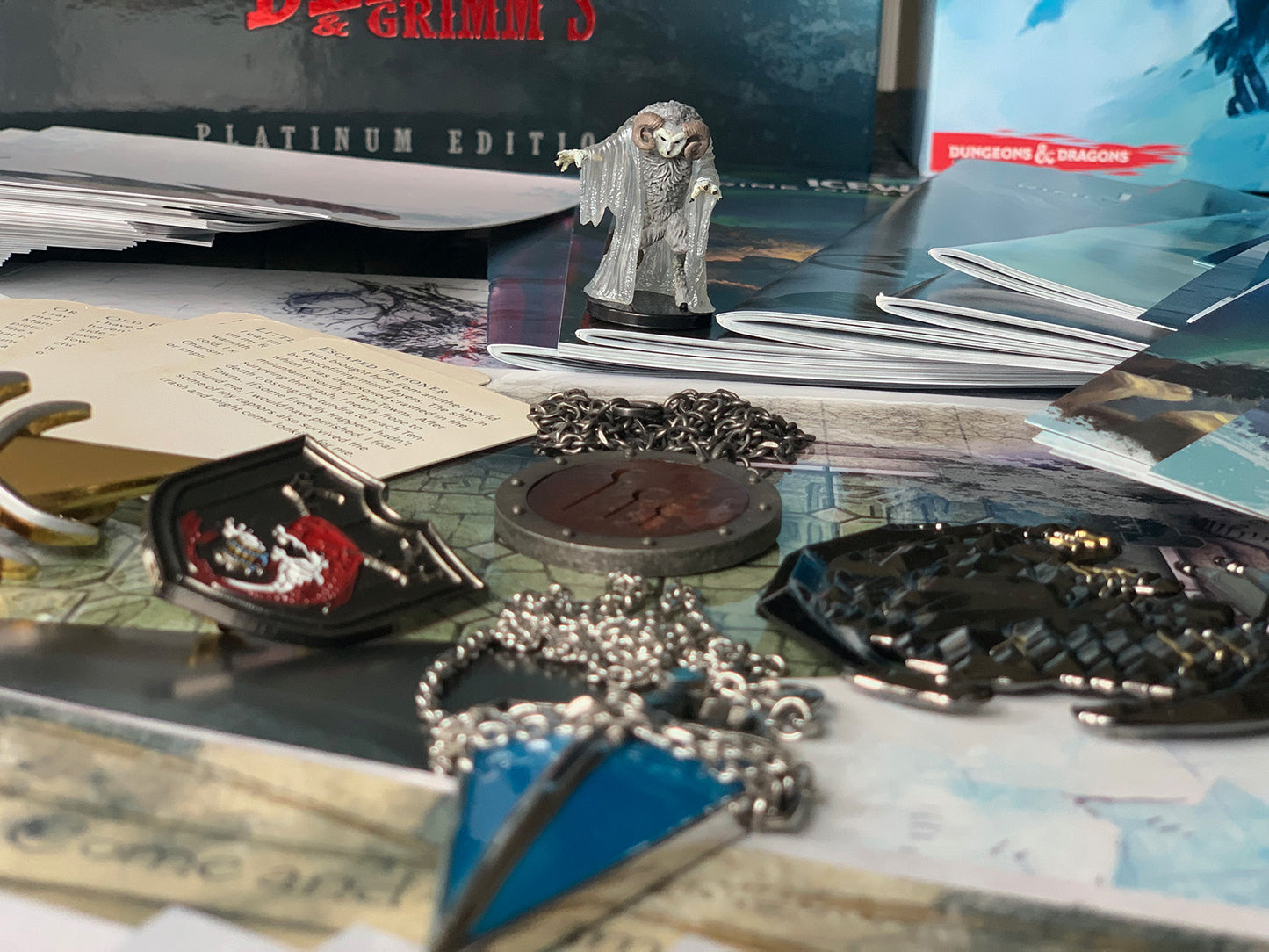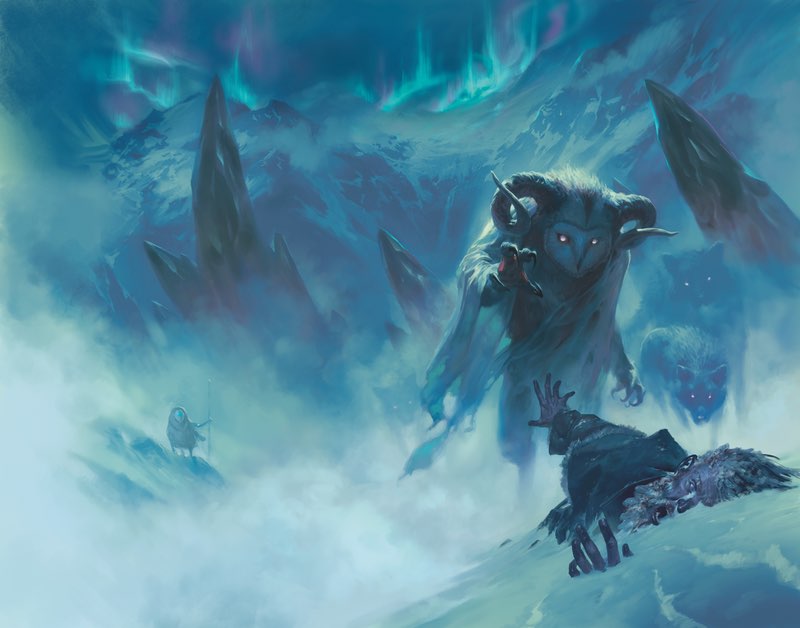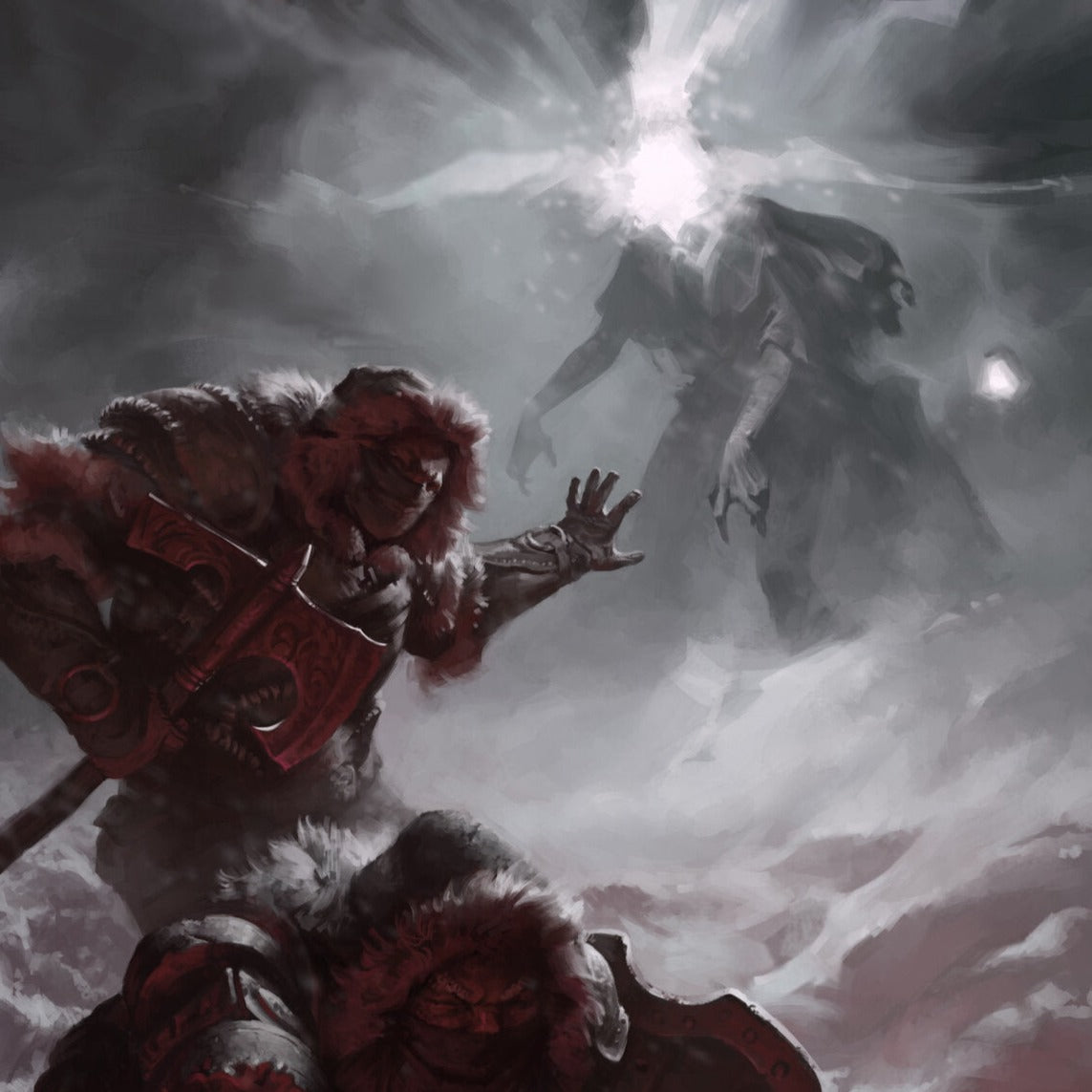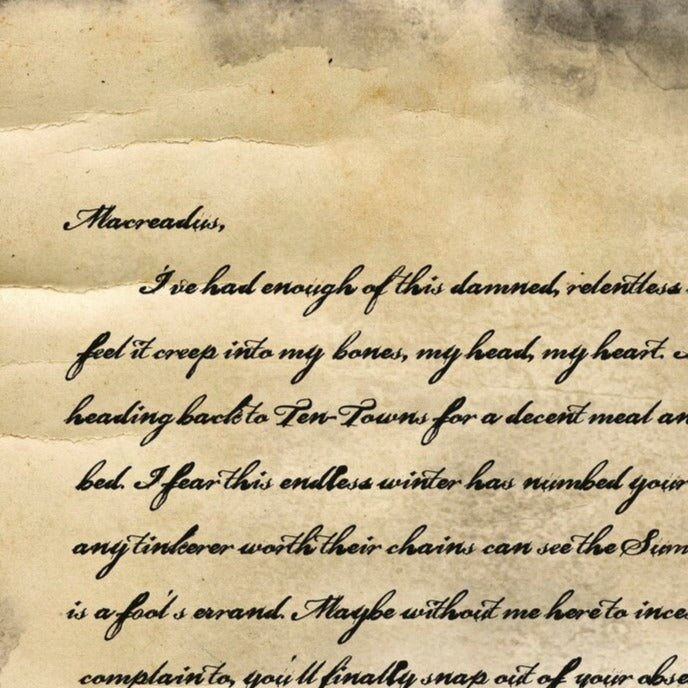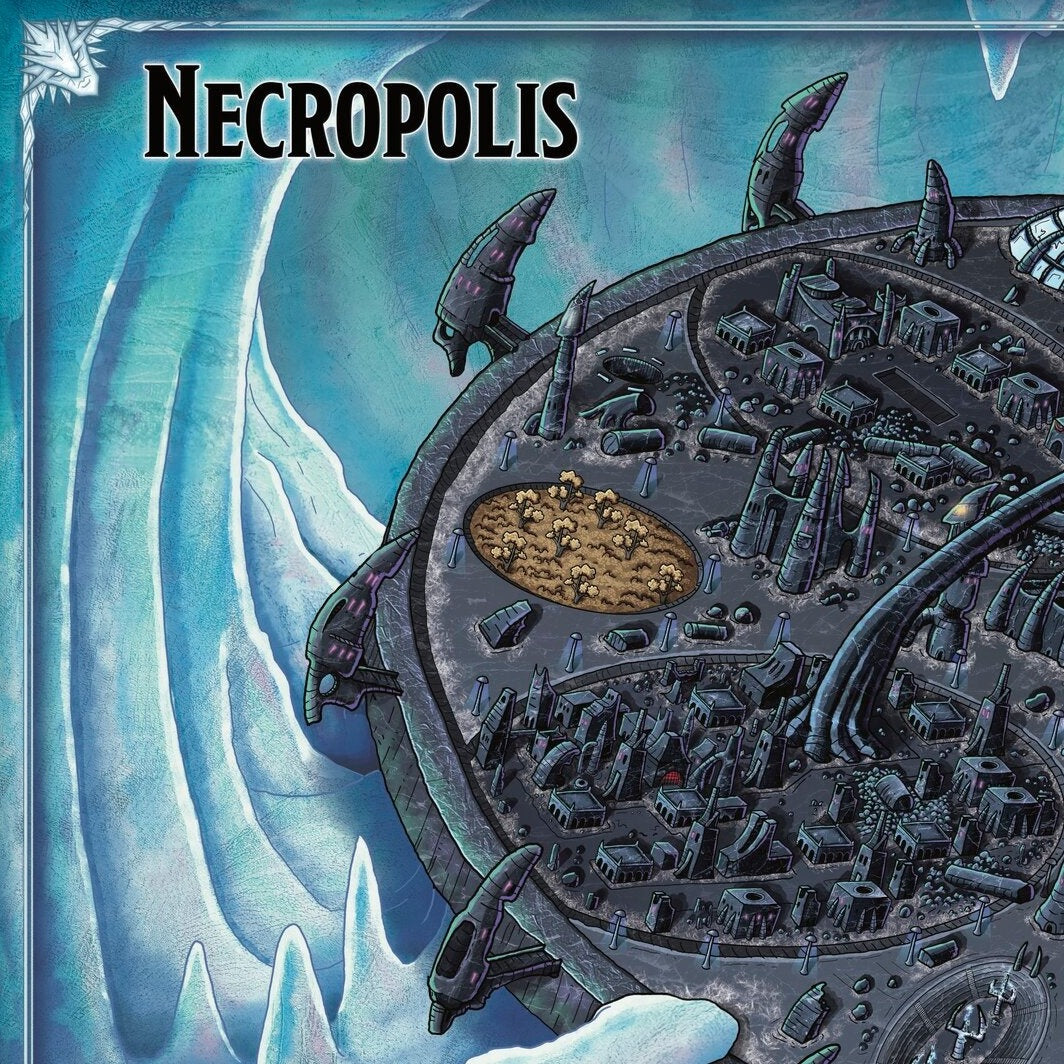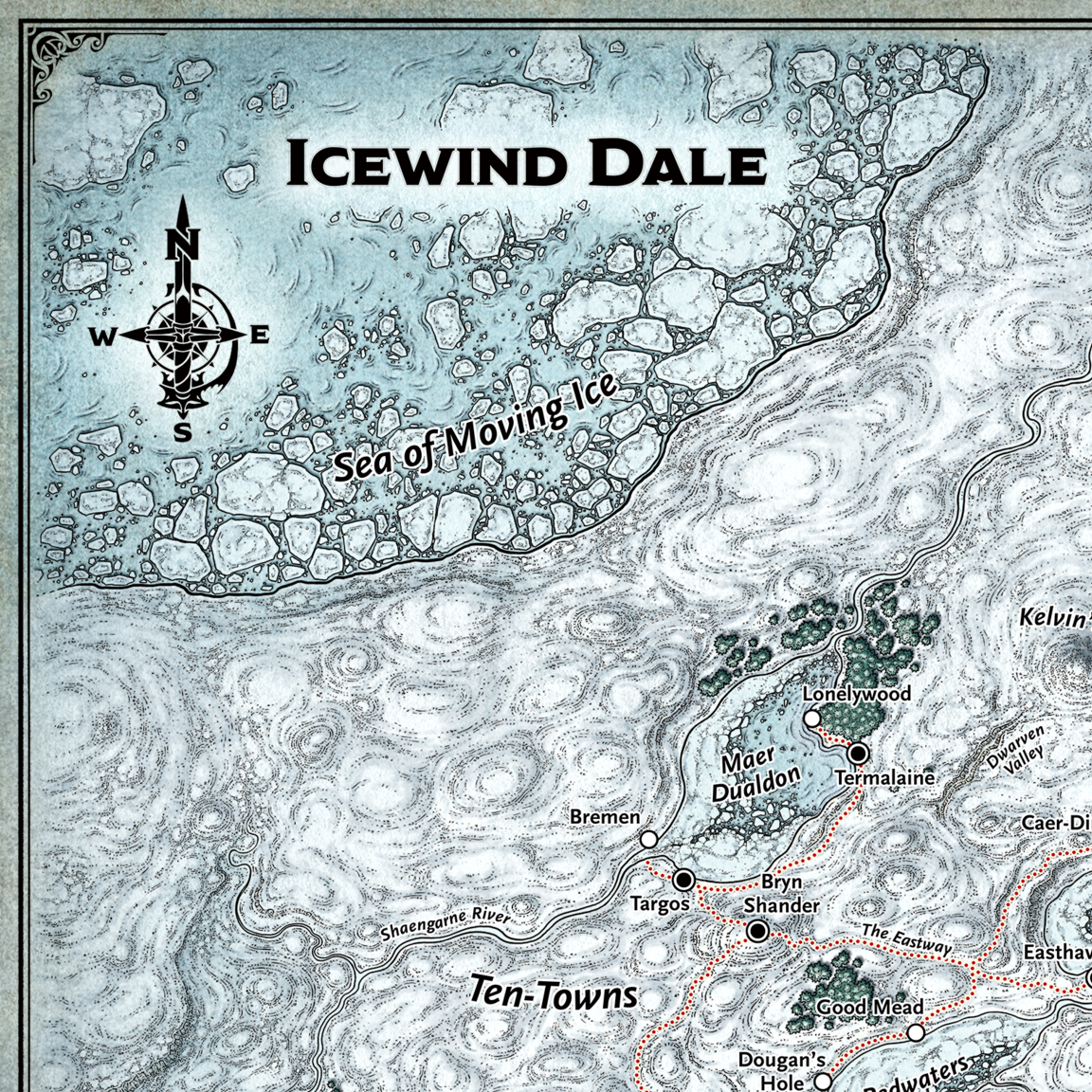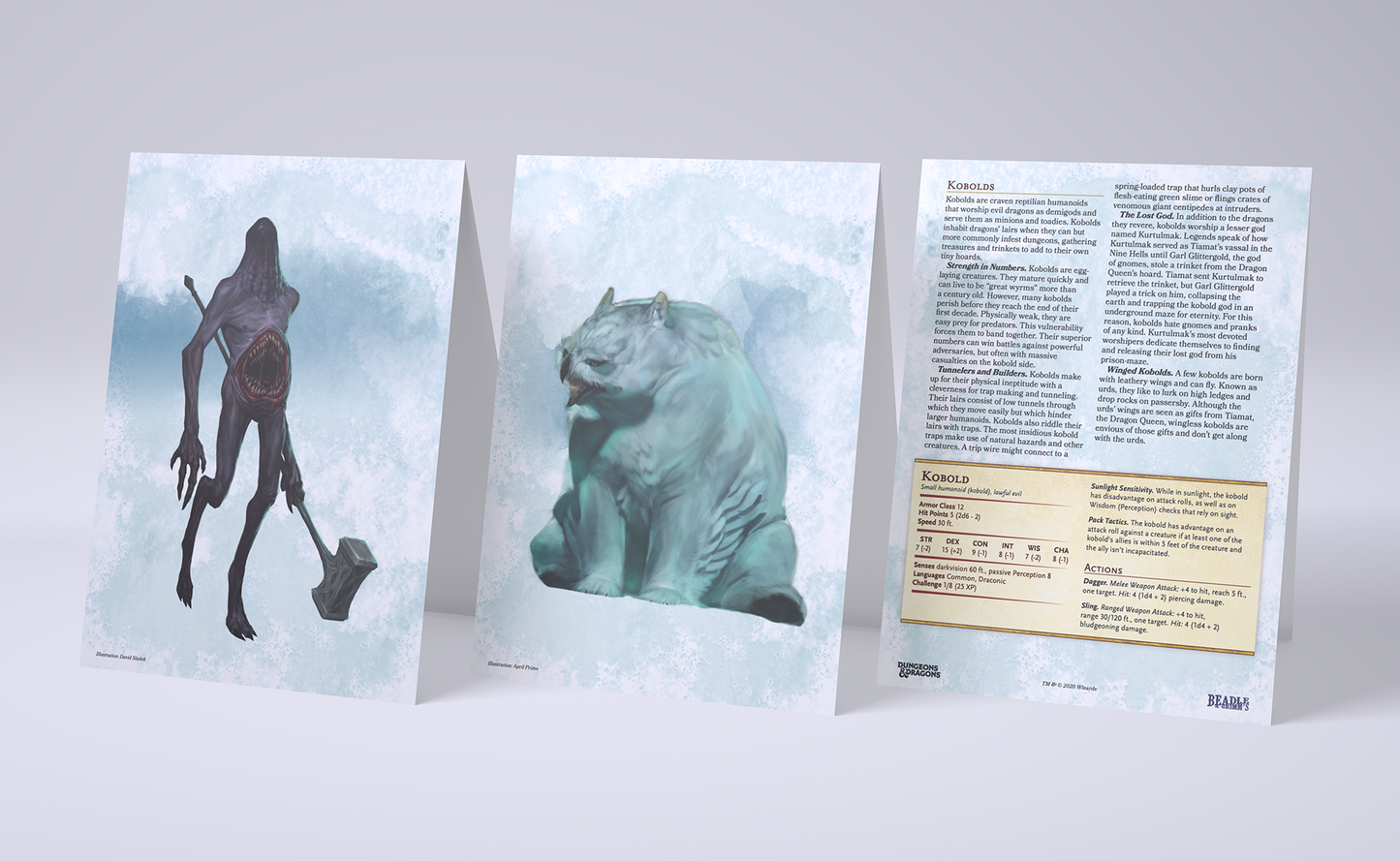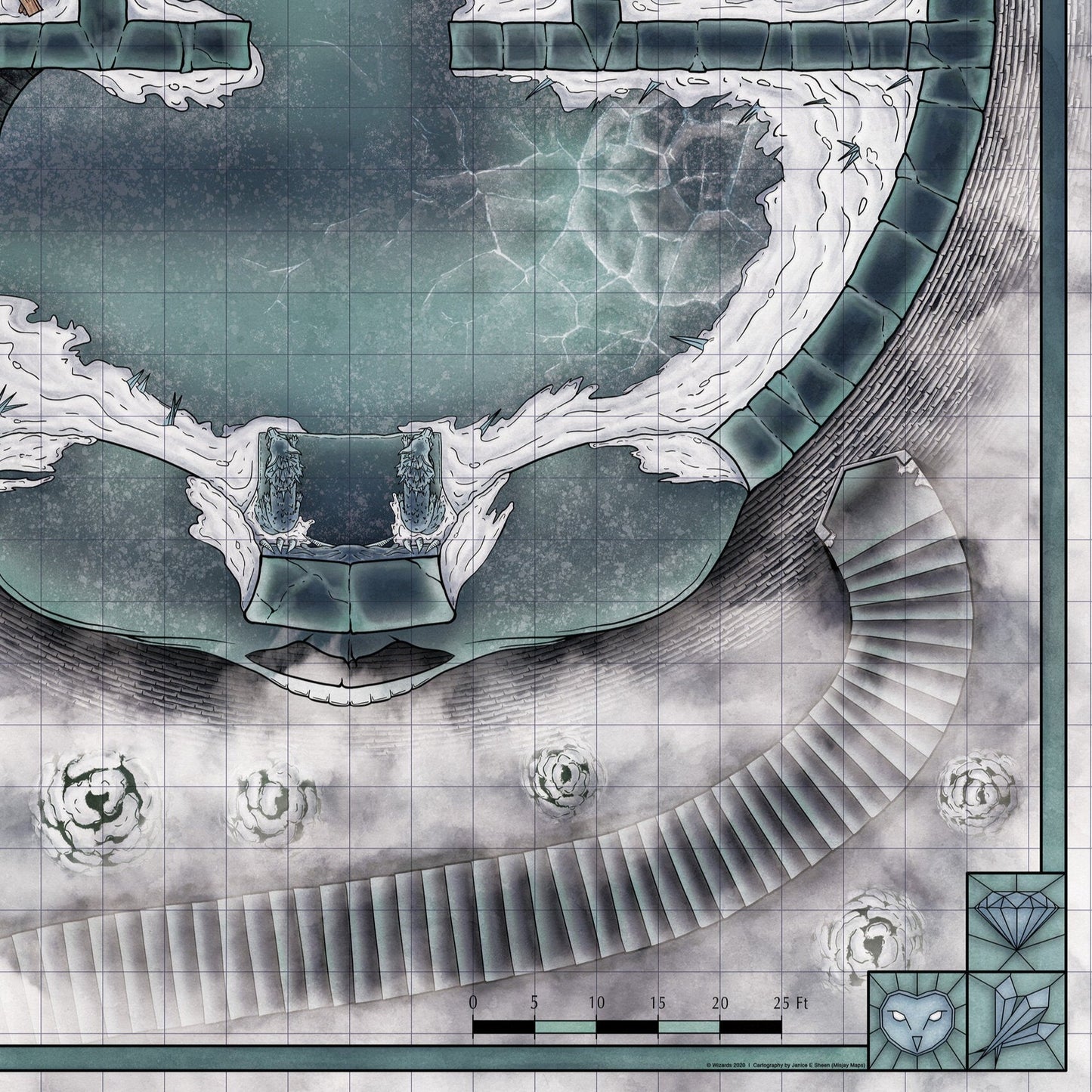 Our third Platinum Edition
Icewind Dale: Rime of the Frostmaiden

SOLD OUT!!!!

We have done this before.

In fact, this is our third Platinum Edition. Our first was Waterdeep: Dragon Heist in 2018, and our second was Baldur's Gate: Descent into Avernus in 2019. So what is a Platinum Edition? Basically, it's the latest adventure from the folks at Wizards of the Coast, and a lot of "yes and" moments, like:



The entire module broken up into smaller books
Battle maps
Large canvas maps
20 Fully painted minis from Wizkids, many of which are large and rare
Jewelry
In world handouts
Bonus encounters
Pre-built PCs
Encounter cards
Custom DM Screen
More fun stuff like the DnD Beyond pre-order package with the module and pre-order goodies

To read more, and see examples from our previous Platinum Editions, click that button there..
Behold the circles of platinum progress! Heed their message!

We only make 1000 of them, and as you can see, we're well on our way to selling out.

The Adventure launches in September

We ship the Platinum Edition in October.
Waterdeep sold out in December
Baldur's Gate sold out in November