Regular price
Sale price
$19.99 USD
Unit price
per
Sale
Sold out
Maybe you really aren't all in on this character yet.
After all, they're first level, you're running a type you haven't run before, and your GM has been known to be a wee bit liberal with the wandering monsters.
So, rather than get 1 hard cover journal, and the commitment to that character's future that implies, get 2 soft cover Player's Logbooks. All the session tracking goodness of the hard cover Player's Journal, but a softer landing if things go south badly.
Both have over 70 pages of session notes and grids for making maps. They come in both red and black, and when you're done, and your character has surprised you (and maybe your GM) you'll have a story of adventure you can keep.
And if you're feeling more confident in their future, buy them a Player's Journal, and capture their full glory, at least until a wandering monster gets them.
Shipping & Returns

We ship domestically and internationally. Shipping charges will be added during checkout.

For refunds or returns, please contact our Support Goblins for assistance in returning, replacing or repairing your items.
Share
View full details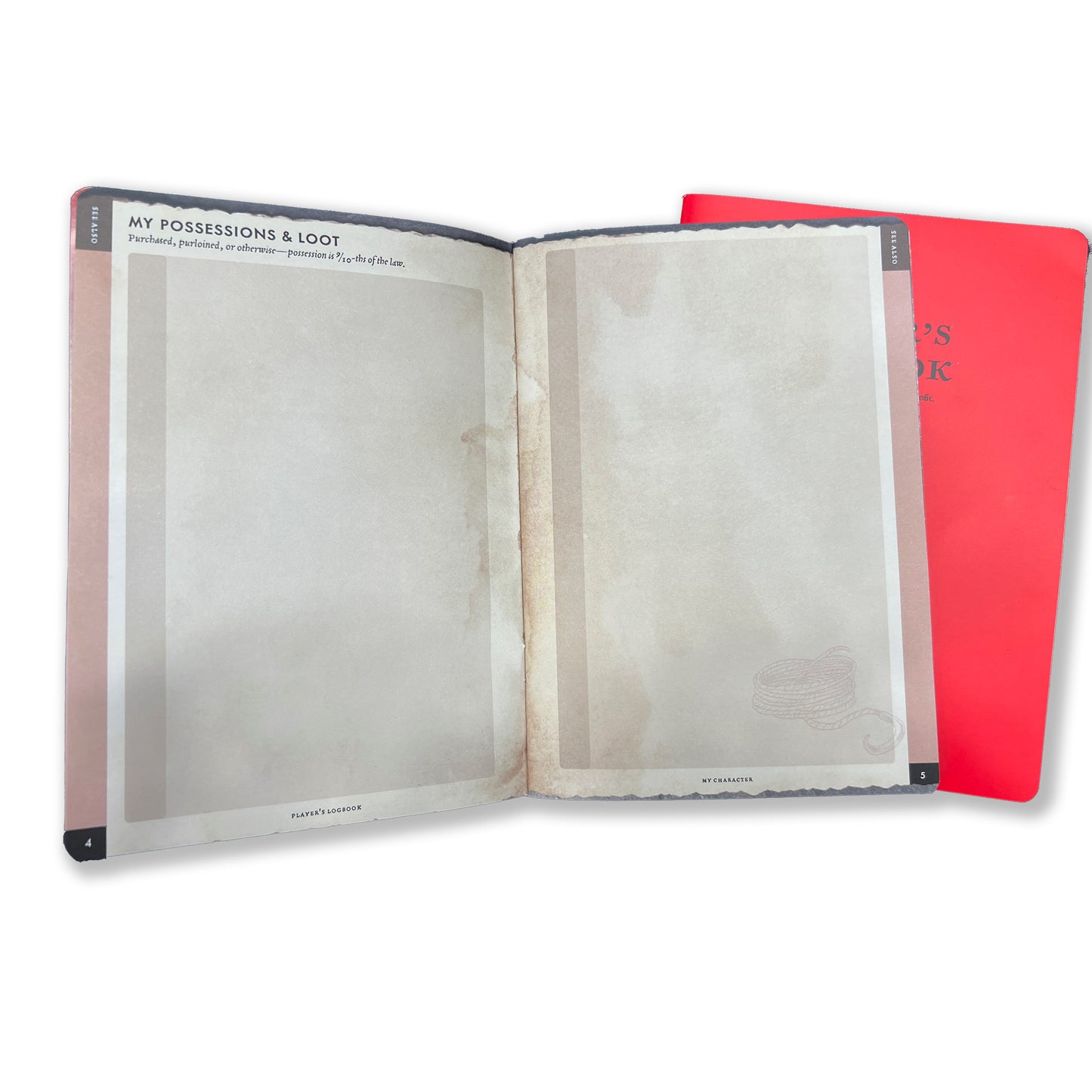 The Complete Faultless Player Supplement
This product is perfect for the player in each group who is the designated note taker, chronicler, journalist, and scribe. This helps keep each and every session gather together and leaves enough room for plenty of high level detailed notes. It's beautifully and wonderfully made and handcrafted by the goblin hands at B&G, superb quality and craftsmanship. As a GM it's super helpful to have players recap each session as it creates an immersive environment and total table participation, these logs enable that. So is you're a GM like me who runs huge campaigns and long lasting adventures then I would highly suggest this resource to your players in your parties. Perfect find and gem!