Regular price
$399.00 USD
Regular price
Sale price
$399.00 USD
Unit price
per
Sale
Sold out
Legendary Edition of Curse of Strahd: 
The entire module, broken up into smaller books to make it easier to run
Battle maps of the ENTIRE CASTLE (33 maps of Castle Ravenloft in total)
Additional battle maps for: Dungeon Level of Death House, Coffin Maker's Shop, Village of Barovia Church, Old Bonegrinder, Wizard of the Wines Winery

In-world faux-leather canvas map of Barovia by Deven Rue
Jewelry, including the Holy Symbol of Ravenkind!

In-world handouts
4 Bonus encounters
Pre-built PCs
60! Encounter cards
Custom DM Screen

Finger Puppets (yes, REALLY) and more (like the Tarokka deck)!

Speaking of the Tarokka Deck, ours is 3.25" x 5.25"
Shipping & Returns

We ship domestically and internationally. Shipping charges will be added during checkout.

For refunds or returns, please contact our Support Goblins for assistance in returning, replacing or repairing your items.
Share
View full details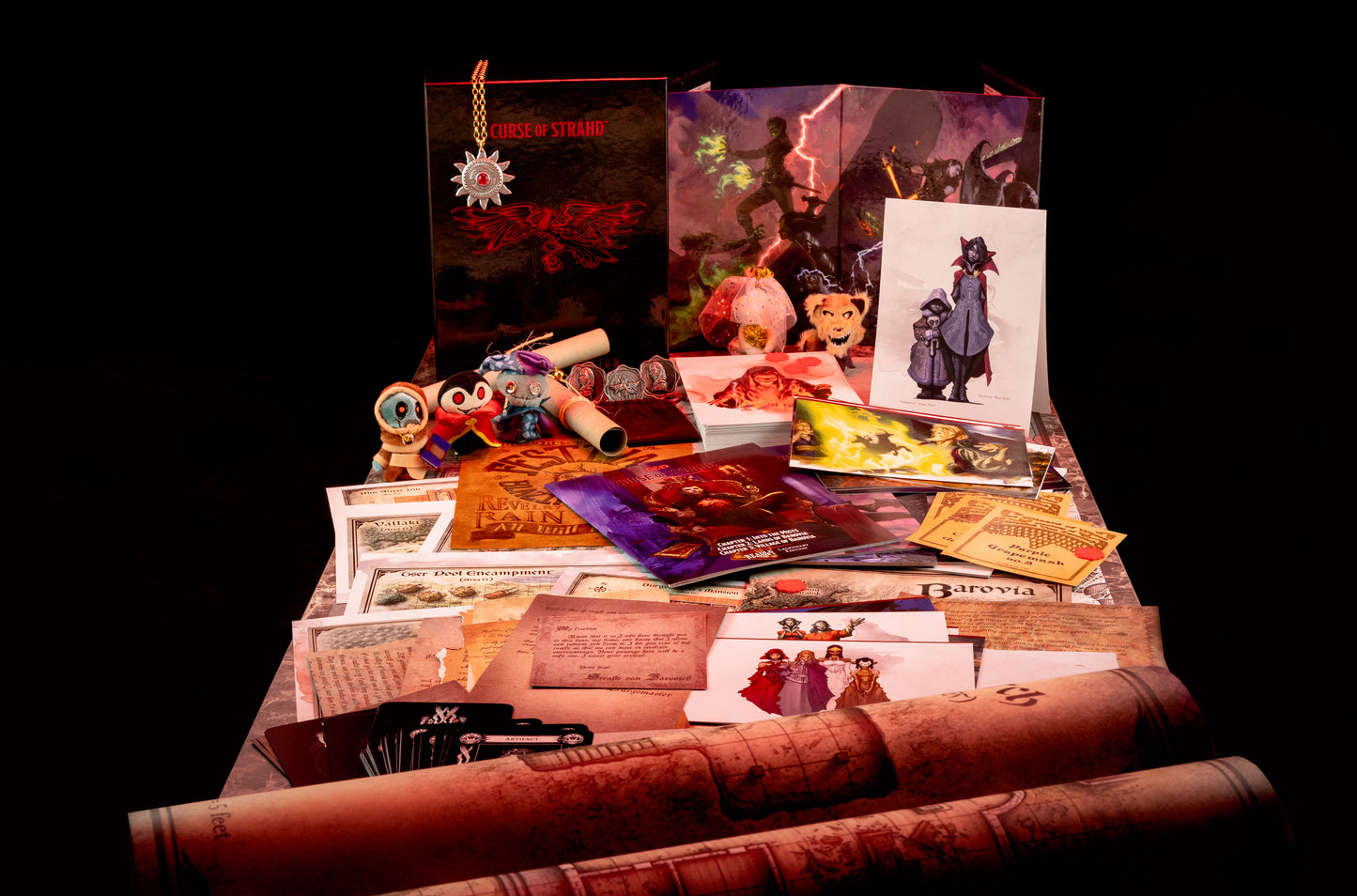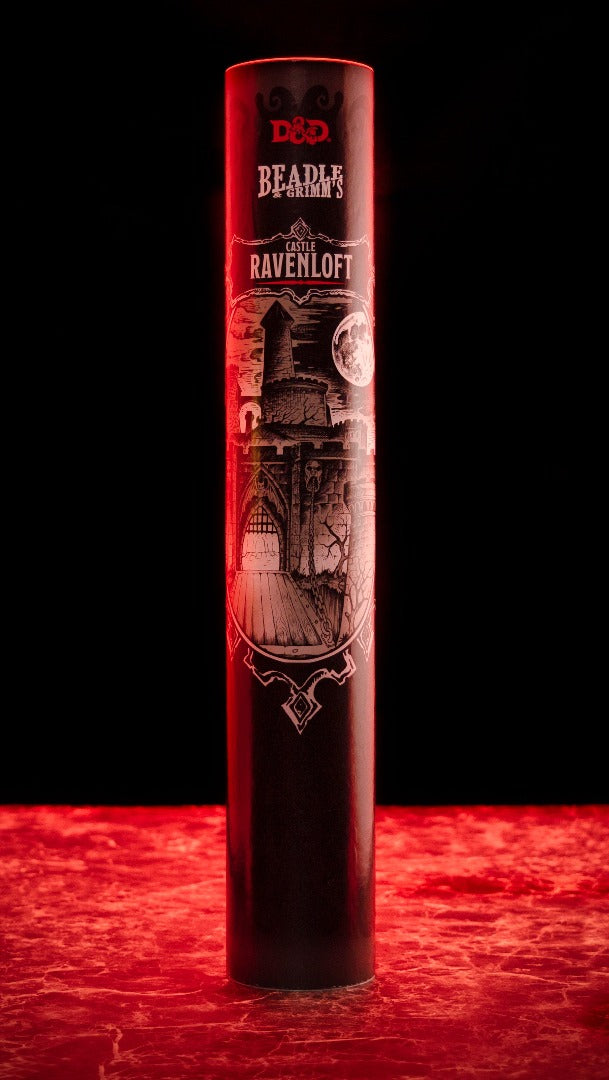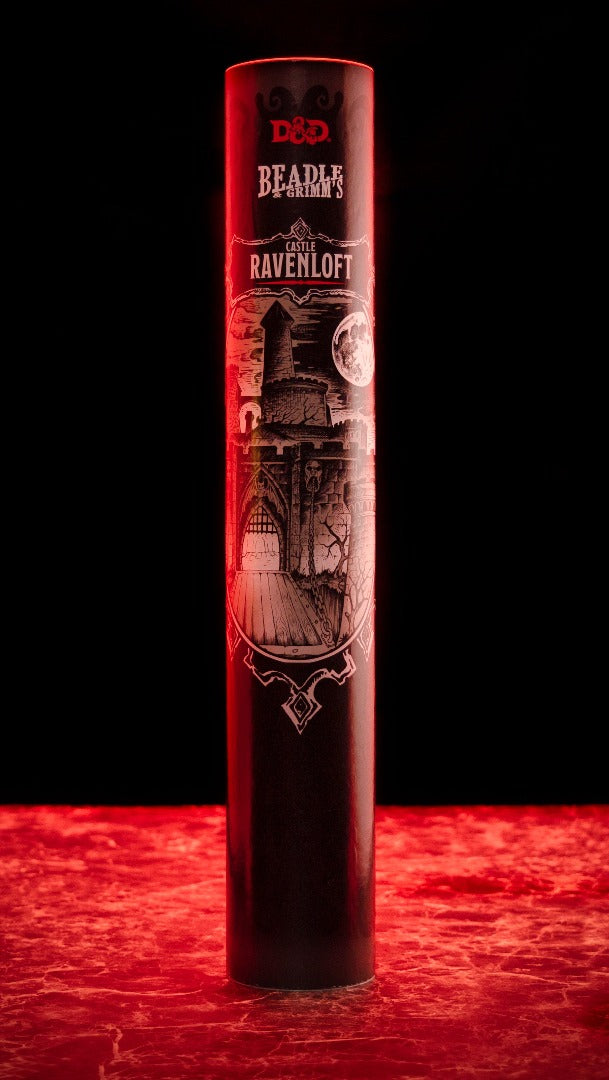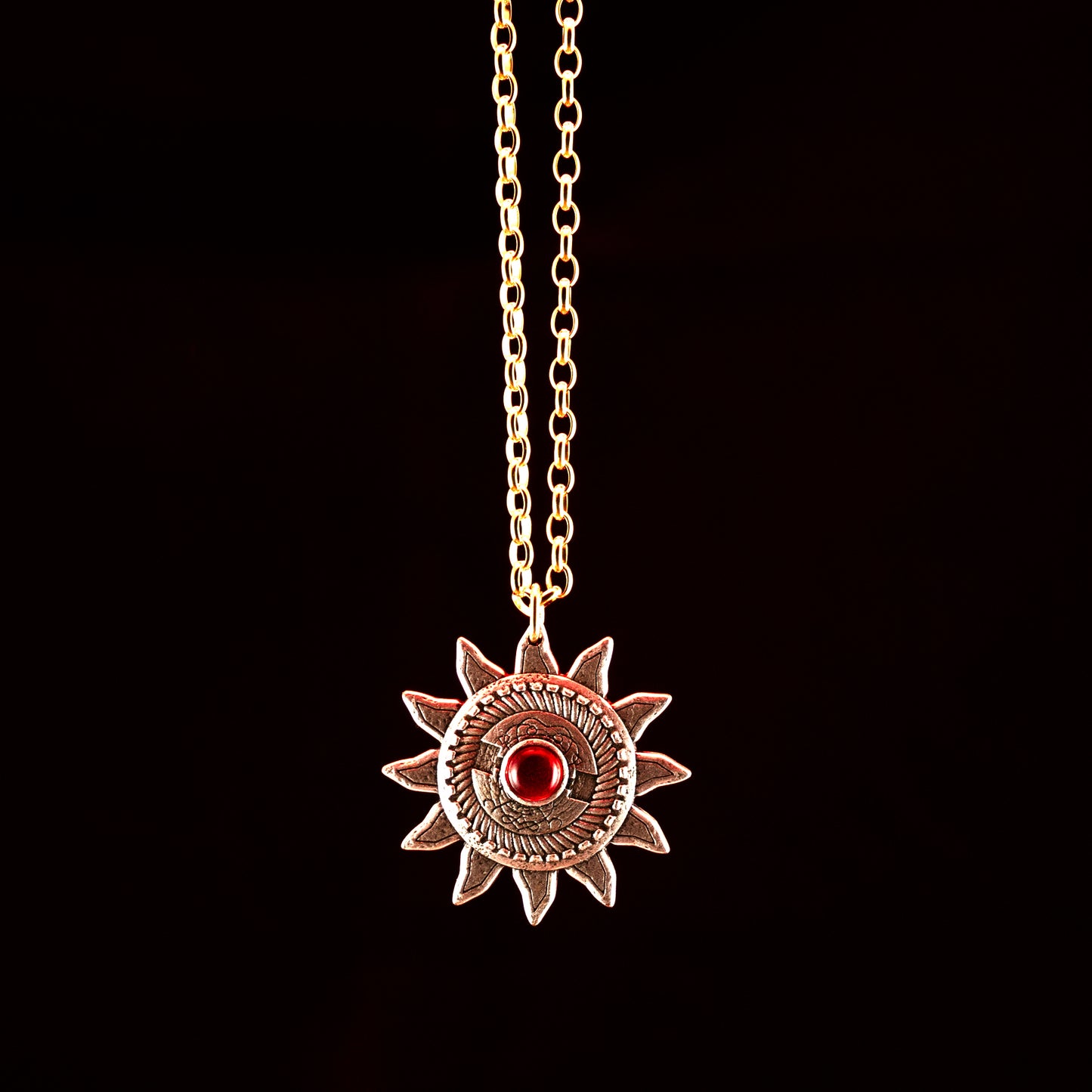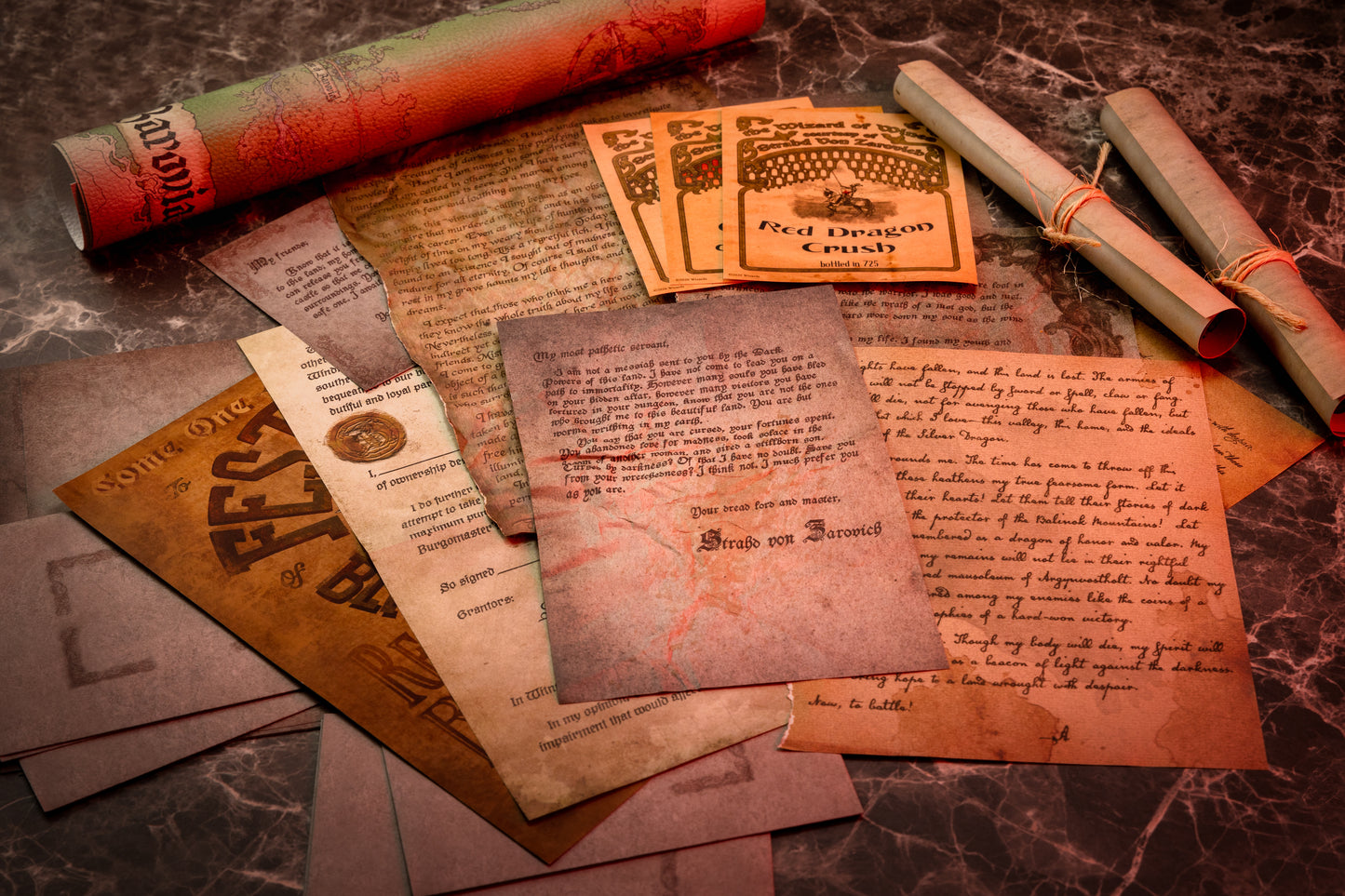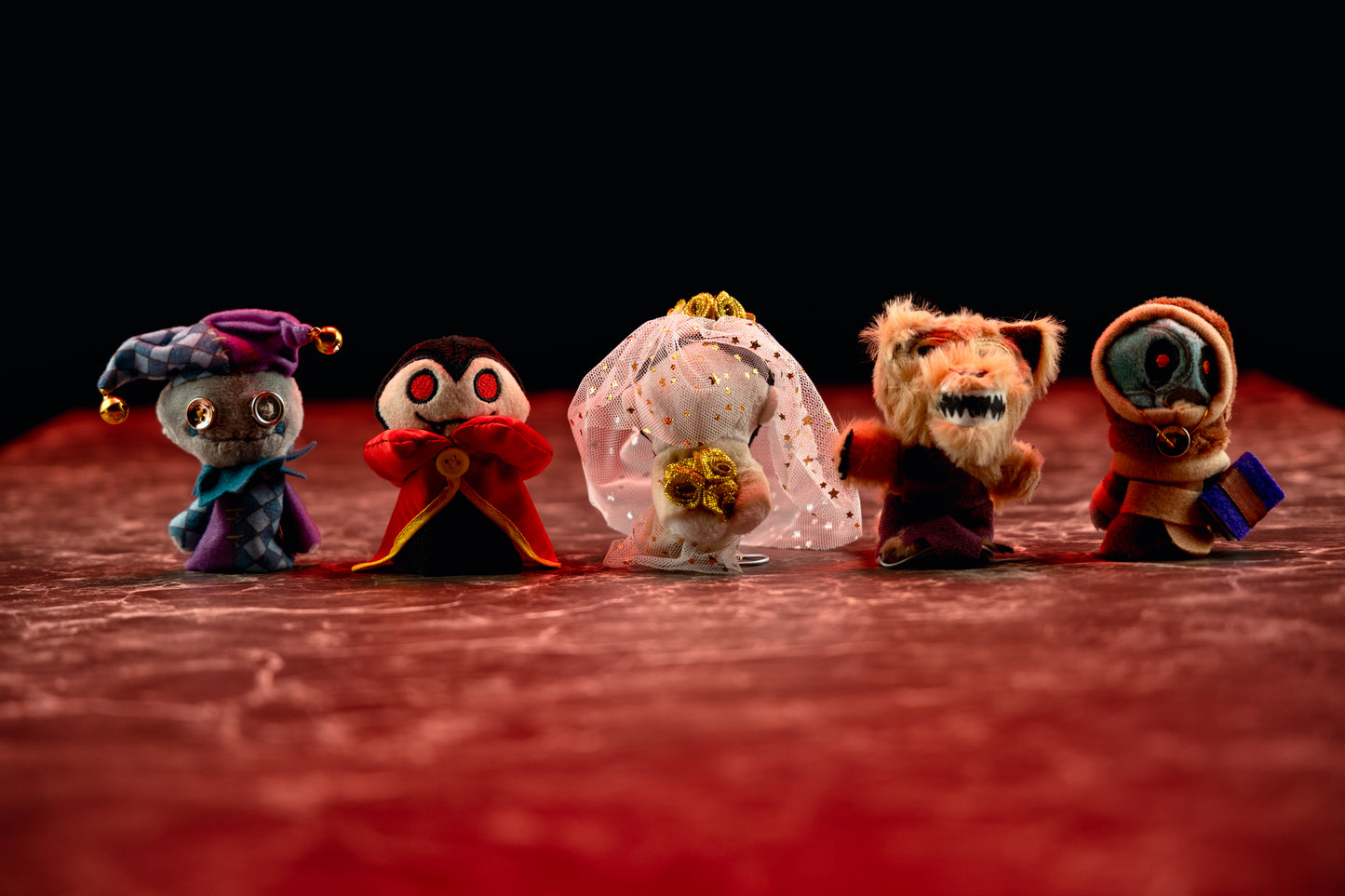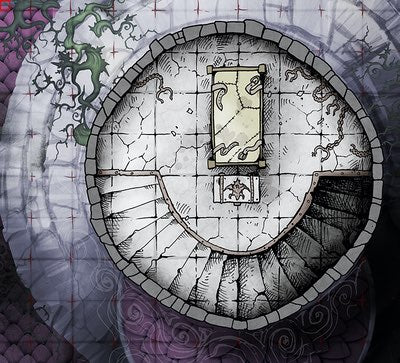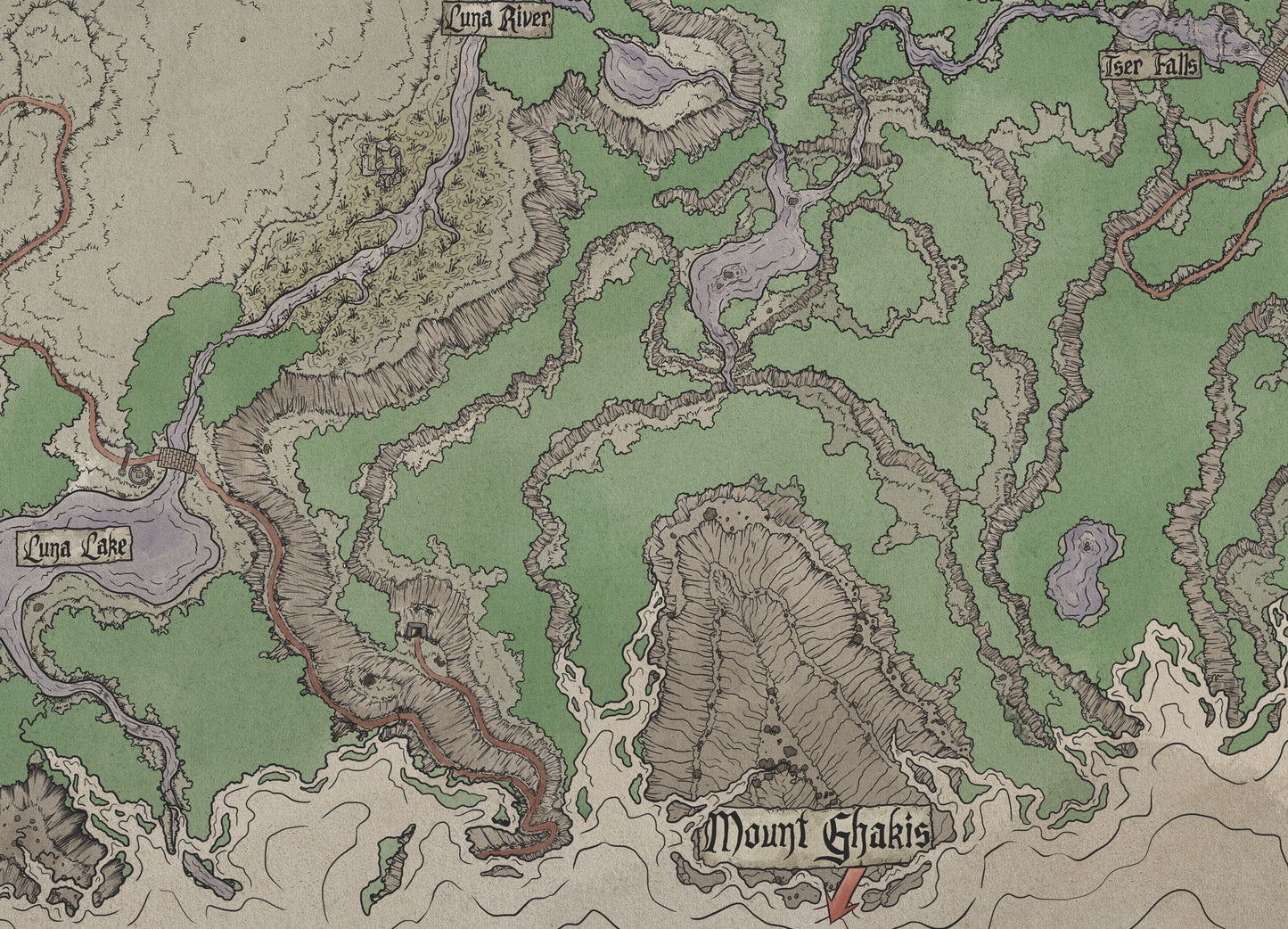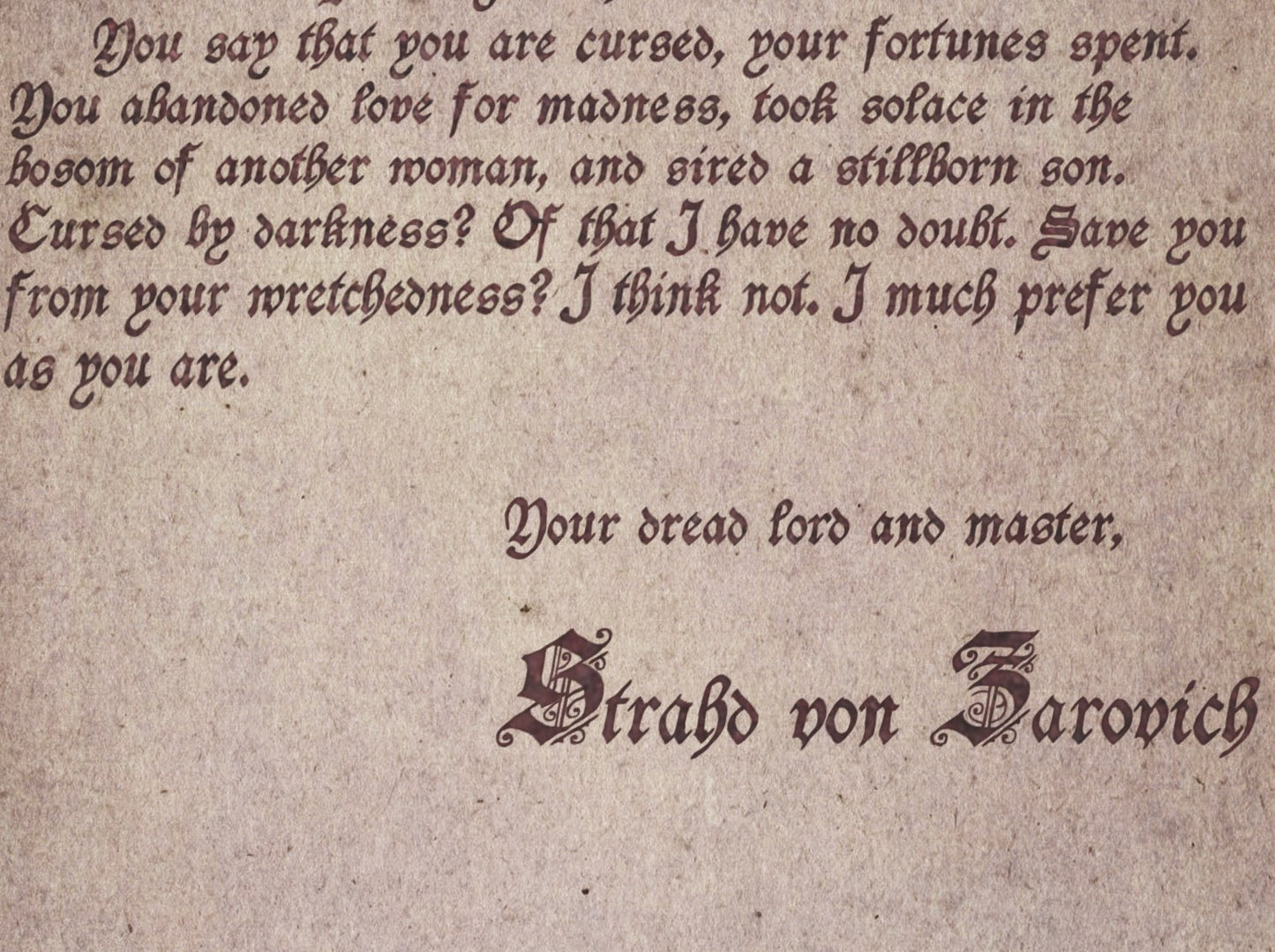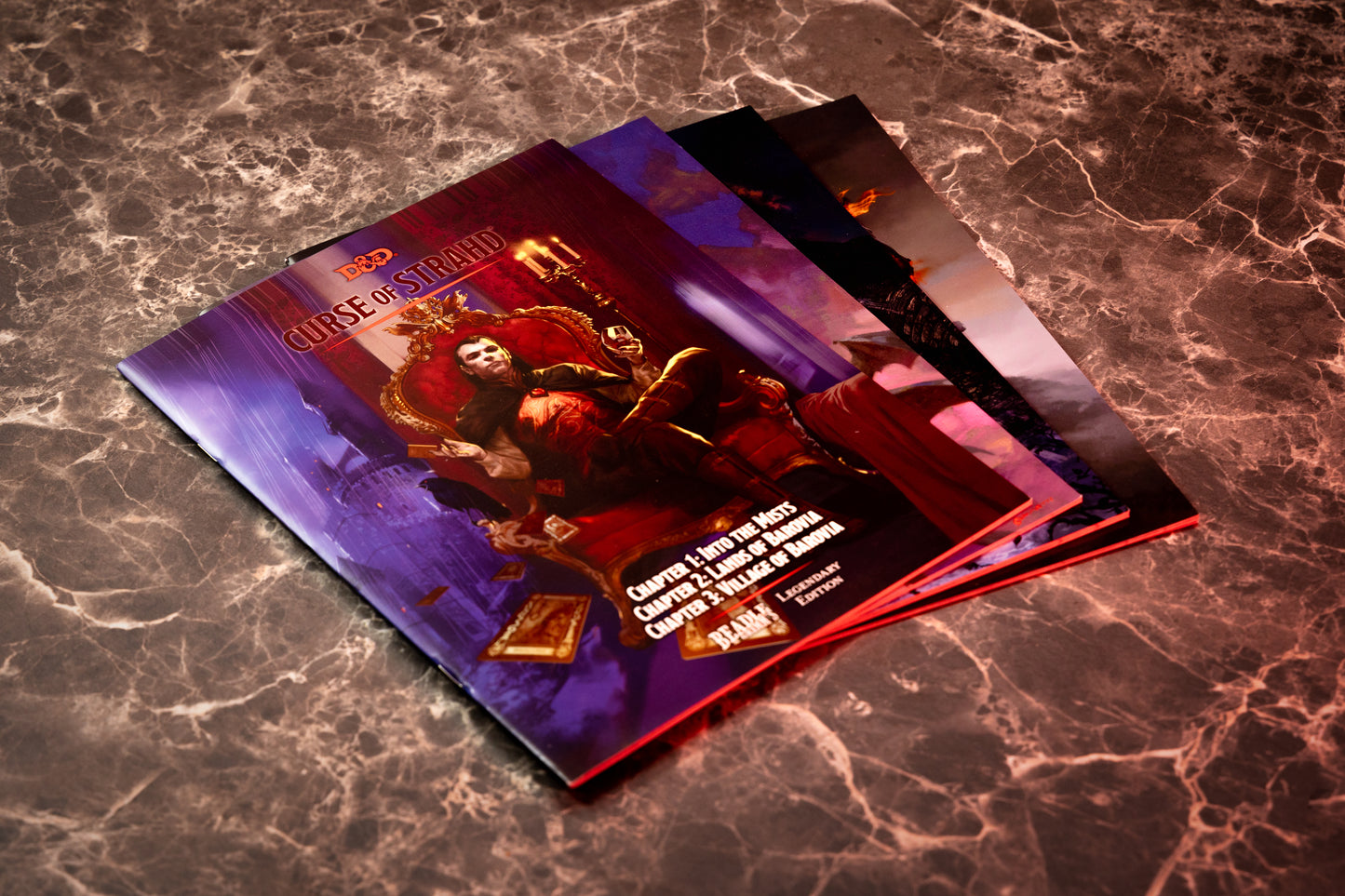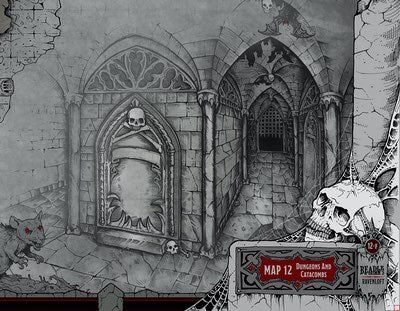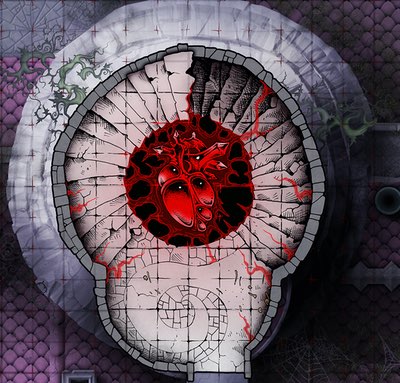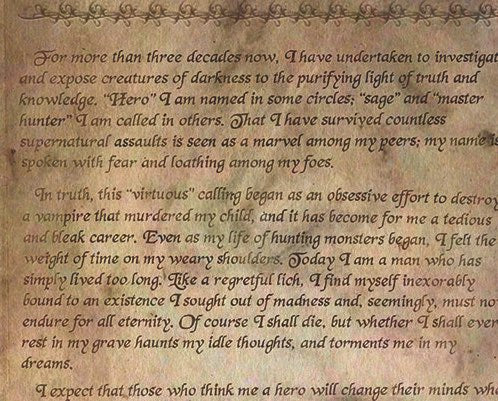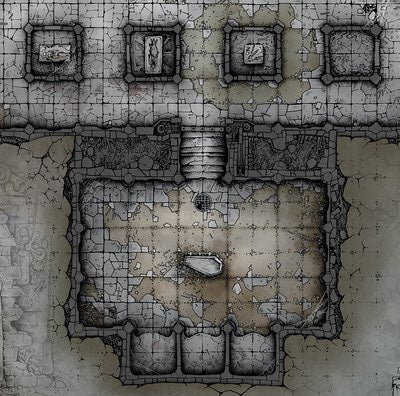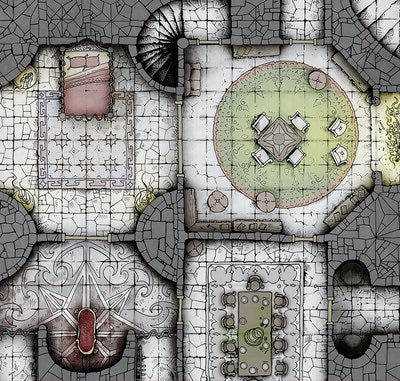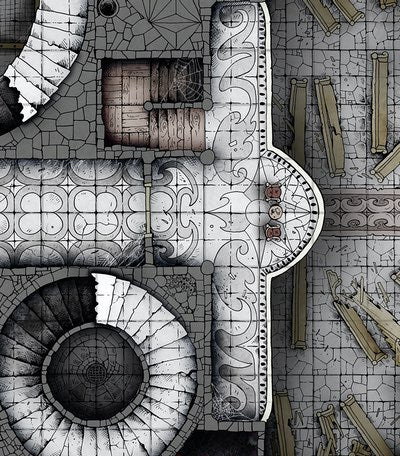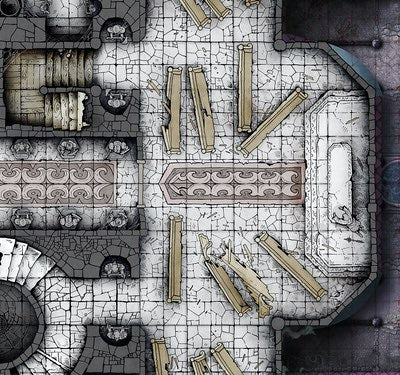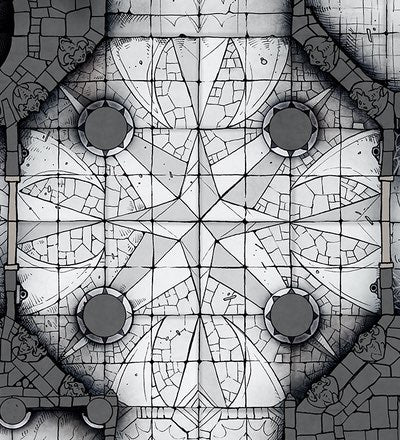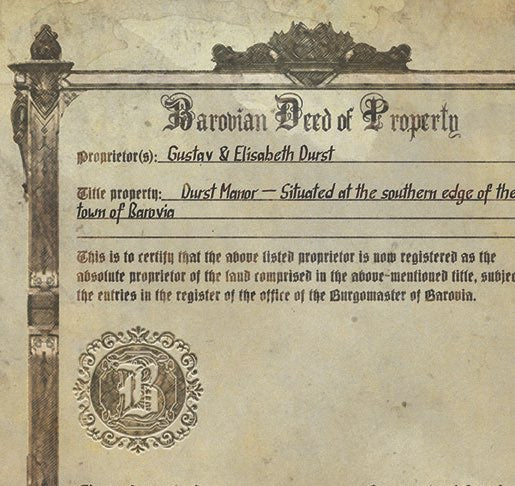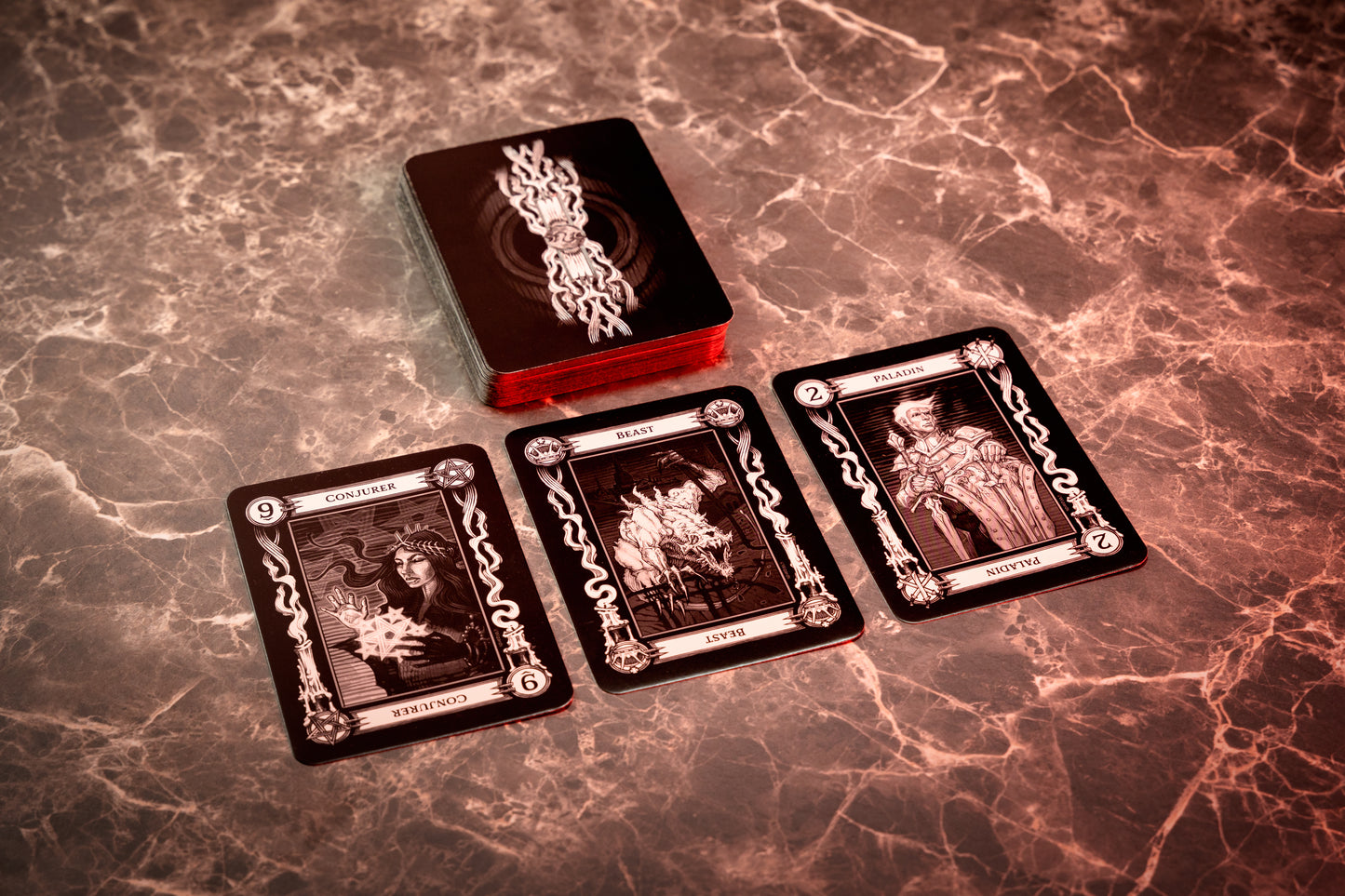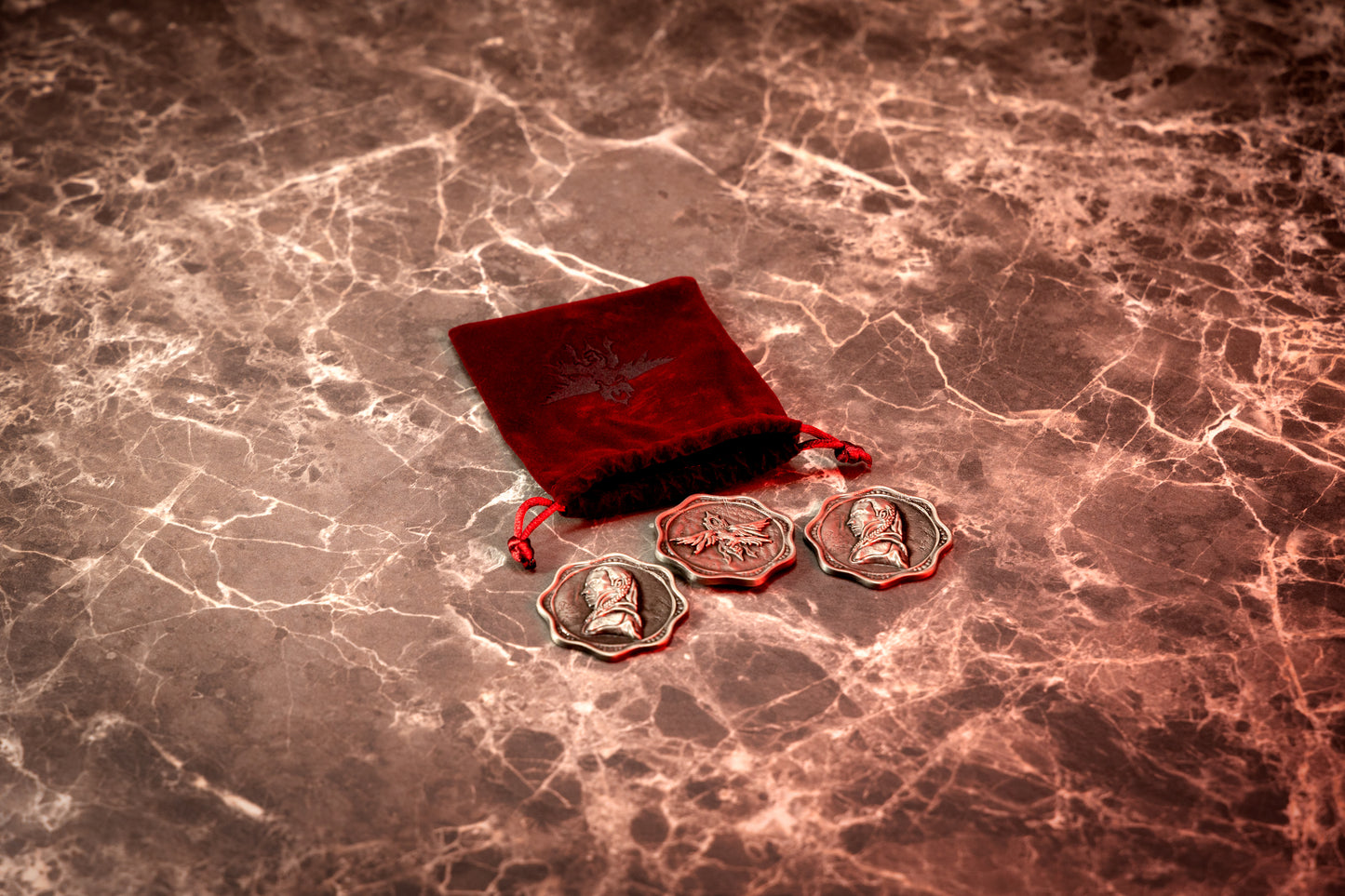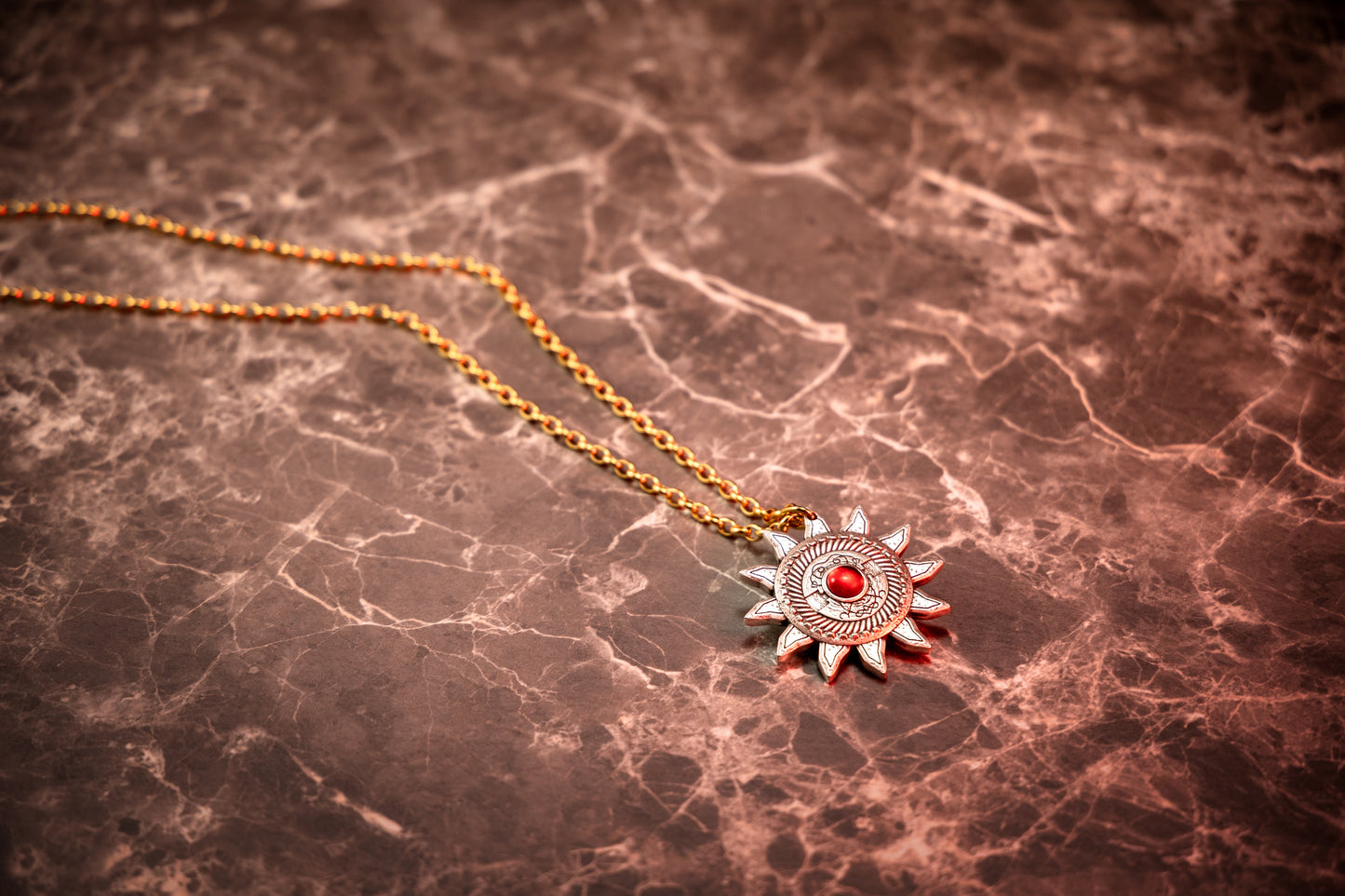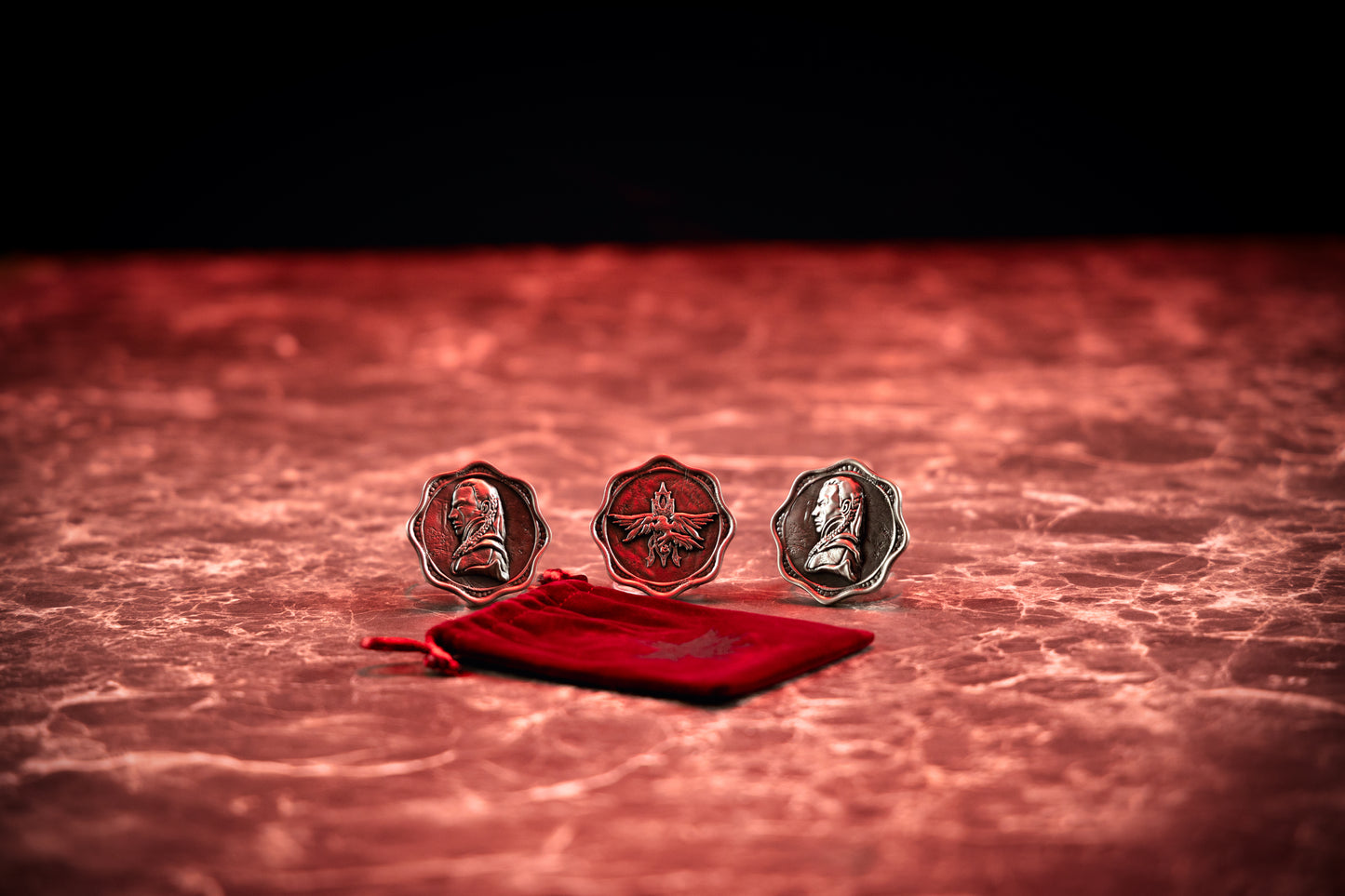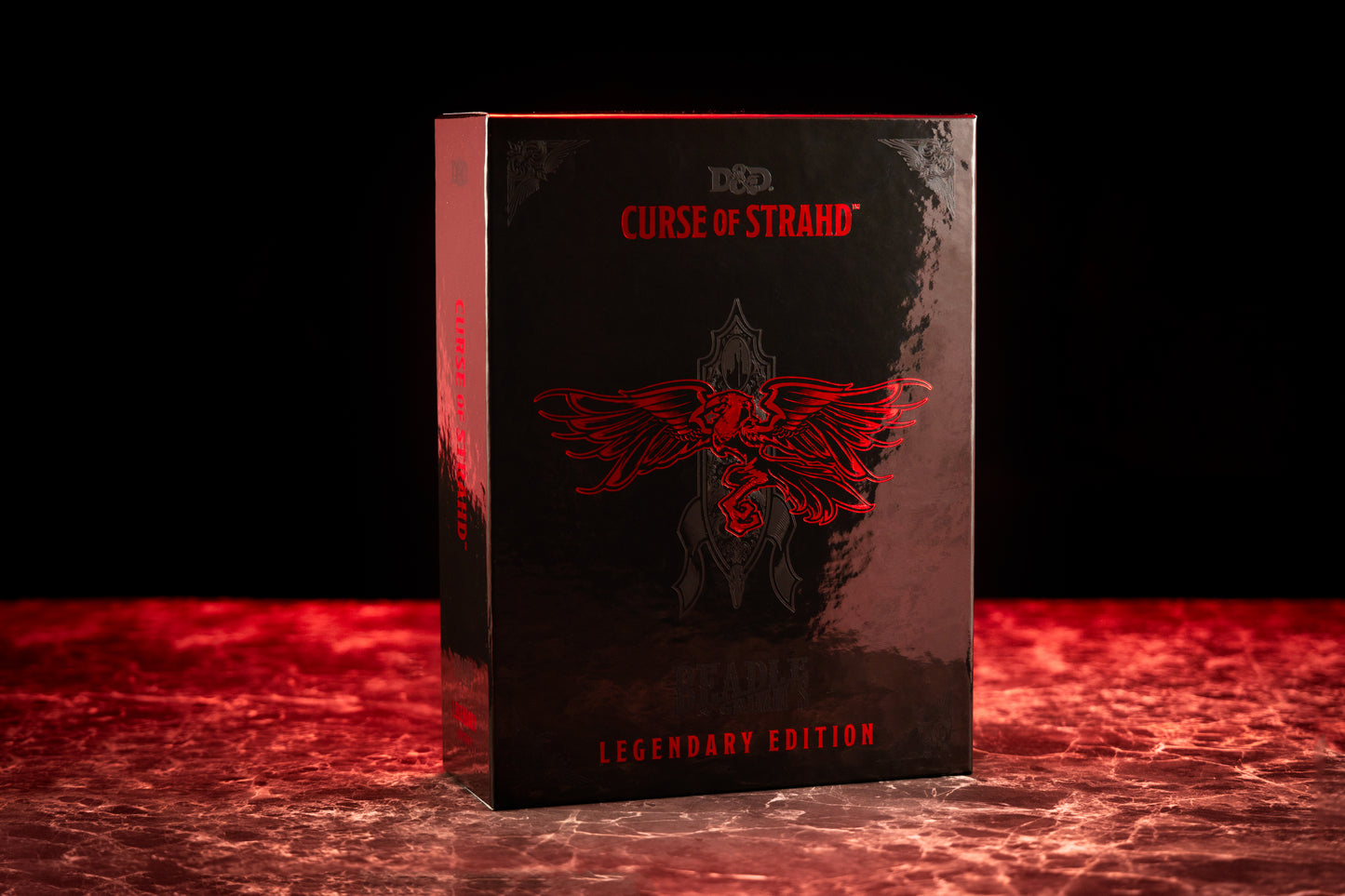 Our first Legendary Edition
Curse of Strahd

So what's in a Legendary Edition? More to the point, what's in THIS Legendary Edition?

The legendary edition contains:

Artifacts. Three (3) Barovian silver coins in a velvety pouch, the Holy Symbol of Ravenkind, and multiple peel-and-stick wax seals and letters to make your own Letters from Count Strahd von Zarovich.

Book. The adventure module, split into shorter, more manageable booklets.

Bonus Encounters. Four illustrated bonus encounters, written by us, to enhance the adventure or fill in the gaps—such as the location of that pesky third gem and another way to use the included Tarokka deck.

Bonus Art. Half-page and quarter-page artwork pulled from the book, printed onto folded sheets to hang on the included DM screen.

Dinner With Strahd. A guide on how to run the dinner encounter with the Darklord of Barovia.

DM Screen. A custom Dungeon Master's screen with art and information tailored to the campaign.

Encounter Cards. Sixty (60) encounter cards with stats and artwork of monsters included in this adventure, including a special jumbo card for Strahd Von Zarovich.

Area Maps. An in-world map of Barovia by Deven Rue for your players.

Castle Ravenloft Battle Maps. New, top-down maps for the entire iconic Castle Ravenloft, from its lowest crypts to its tallest spires. These are all packed in an attractive map tube along with the other large maps.

Additional Battle Maps. We also have included the following additional battle maps:
Death House Basement
Old Bonegrinder
Wizard of Wines Winery
Coffin Maker Shop
Church

Finger Puppets. Five (5) finger puppets, designed after the Blinsky toys located throughout Barovia in the text: the Faceless Bride, Werewolf, Marionette Jester, Zombie Cleric, and Strahd.

In-World Handouts. Handouts in this edition include redesigns of those in the appendix, as well as four new pieces to enhance your campaign.
Kolyan Indirovich's Letter (Versions 1 & 2)
Strahd's InvitationExcerpt from the Tome of Strahd
Excerpt from Rudoph Van Richten's journal
Journal of Argynvost
Durst Will (Death House)
Durst Deed (Death House)
Wine Labels (3)
Festival of the Blazing Sun Poster

Tarokka Deck. A large tarot-card-sized Tarokka deck.Player Assists. Handout-sized player handouts of Mike Schley's area maps, such as the Amber Temple and the village of Barovia.

Pre-Generated Characters. Five 1st level characters tied heavily to the book, whether to be used by your players as characters or as NPCs in your game.

Letter to Purchaser. A letter from us to you, detailing these contents and how to use them in your game.

Now shipping the second run. There will not be a third.
Probably...