Regular price
$185.00 USD
Regular price
Sale price
$185.00 USD
Unit price
per
Sale
Sold out
That right. The horrific sound you hear is the warehouse engines firing to life once again as we prepare for another Silver Edition.*
And what is in this Silver Edition, you ask? Dragons of course. Why? Well, for starters, it's half of the name of the game, for crying out loud. About time someone gave them a little love.
But mostly, because that's what Fizban's Treasury of Dragons is all about. Dragonborn ancestries, new dragons, new… things that go bump in the night if you happen to be in a dragon's lair…And about lairs, new rules and fun adventure ideas around lairs, and lair magic, and just in general all things dragon.
I'm going to put a paper bag over my head and breathe. Meanwhile, keep reading for more info!
* Or, it could be a real dragon, in which case we advise either running in circles, ducking and covering, or putting a paper bag over your head and breathing slowly. Works out about the same in the end.
So what's in the box?
THE ENTIRE BOOK
Broken out into smaller books so you can hand your players the chapters they need to build new characters, while withholding the books that contains things that will eat them.
MAPS
Maps of battle. Perhaps for battling dragons? Perhaps. Also useful for dragon negotiations, as nothing adds a little excitement to a chat like knowing who exactly is in the cone.
ENCOUNTER CARDS
Many things have been said about Fizban, but no one has ever said he wasn't thorough*.
There's a LOT of new dragons, creatures that resemble dragons, creatures that are sometimes seen with dragons at the pub, etc. Consequently, we're including a lot of encounter cards.
BONUS ENCOUNTERS
Want to drop a dragon (or two, or three) into your campaign? We've got you covered. Pre-built, short encounters, steeped in new dragon lore, to test the mettle of your players.
ARTIFACTS
A dragon tooth necklace. A set of 3 wearable hoard scarabs, tucked in a burlap B&G sack. And, of course, they play a role in the bonus encounters included.
HANDOUTS
Strange letters urging you on to danger or folly or glory or all three at once.
BONUS ARTWORK
Pre-built Player Characters using new archetypes and lore
And other assorted Beadle & Grimm's inspired nonsense.
* Actually, Bob from accounting said that when he was going over his expenses, but Bob says that about everyone.

Shipping & Returns

We ship domestically and internationally. Shipping charges will be added during checkout.

For refunds or returns, please contact our Support Goblins for assistance in returning, replacing or repairing your items.
Share
View full details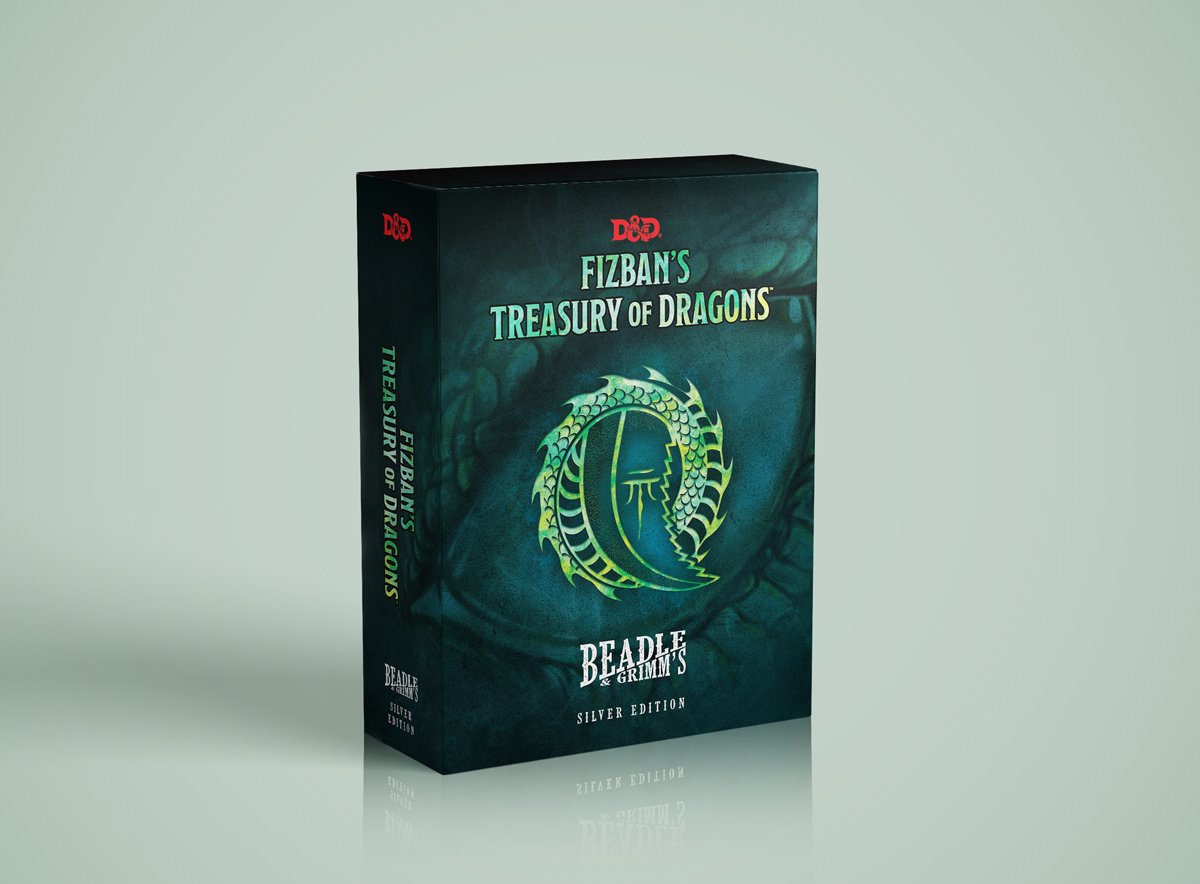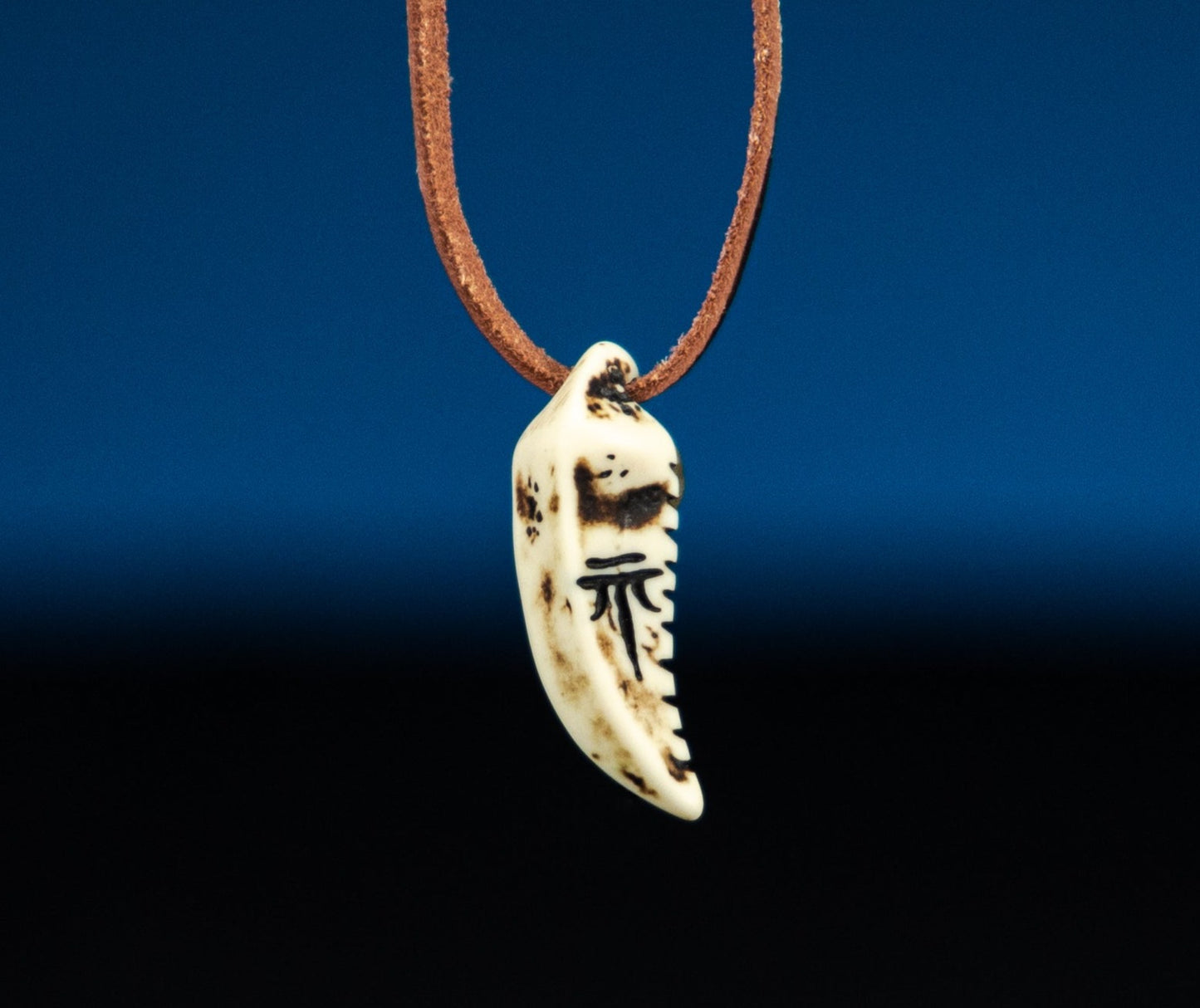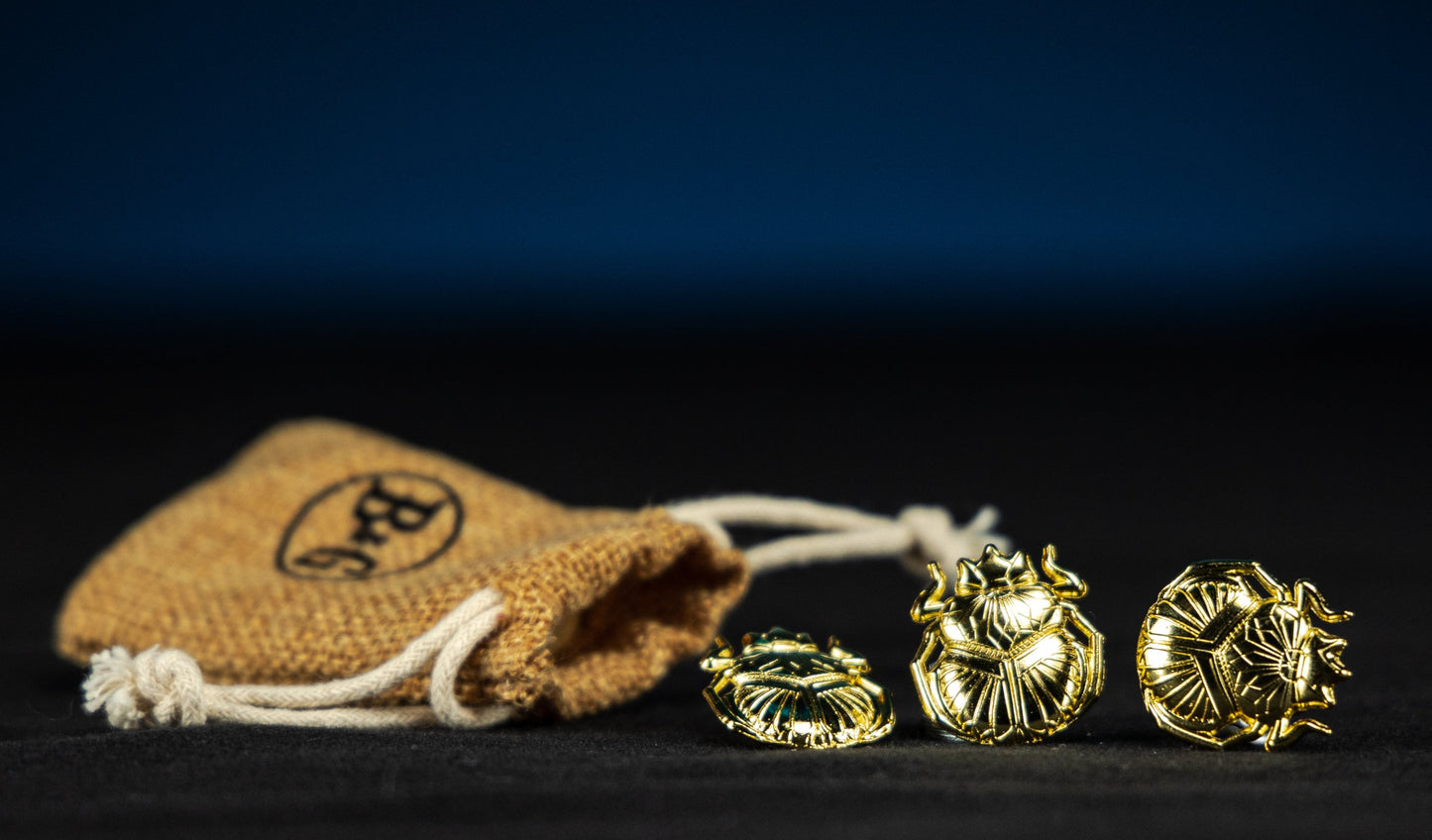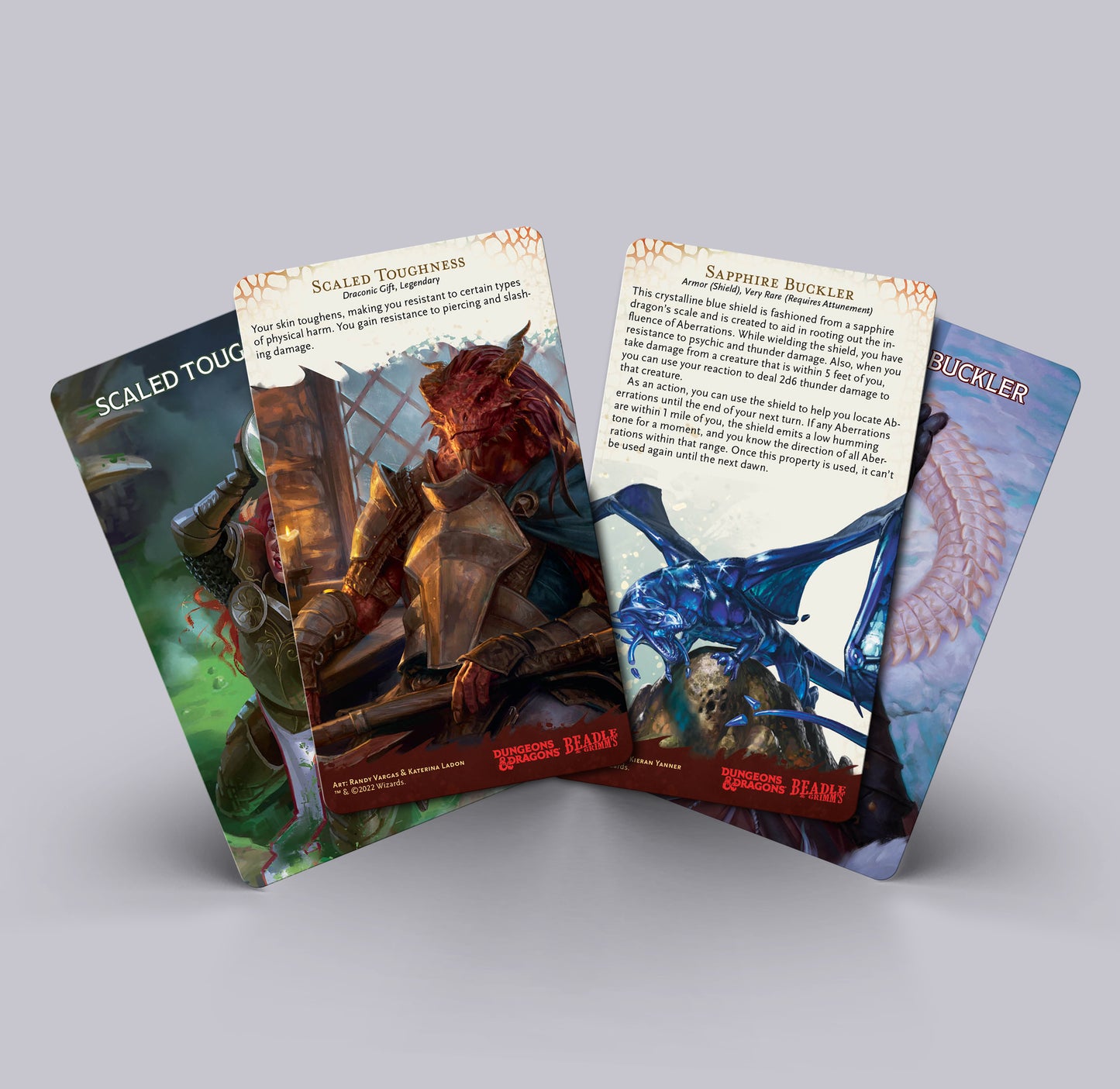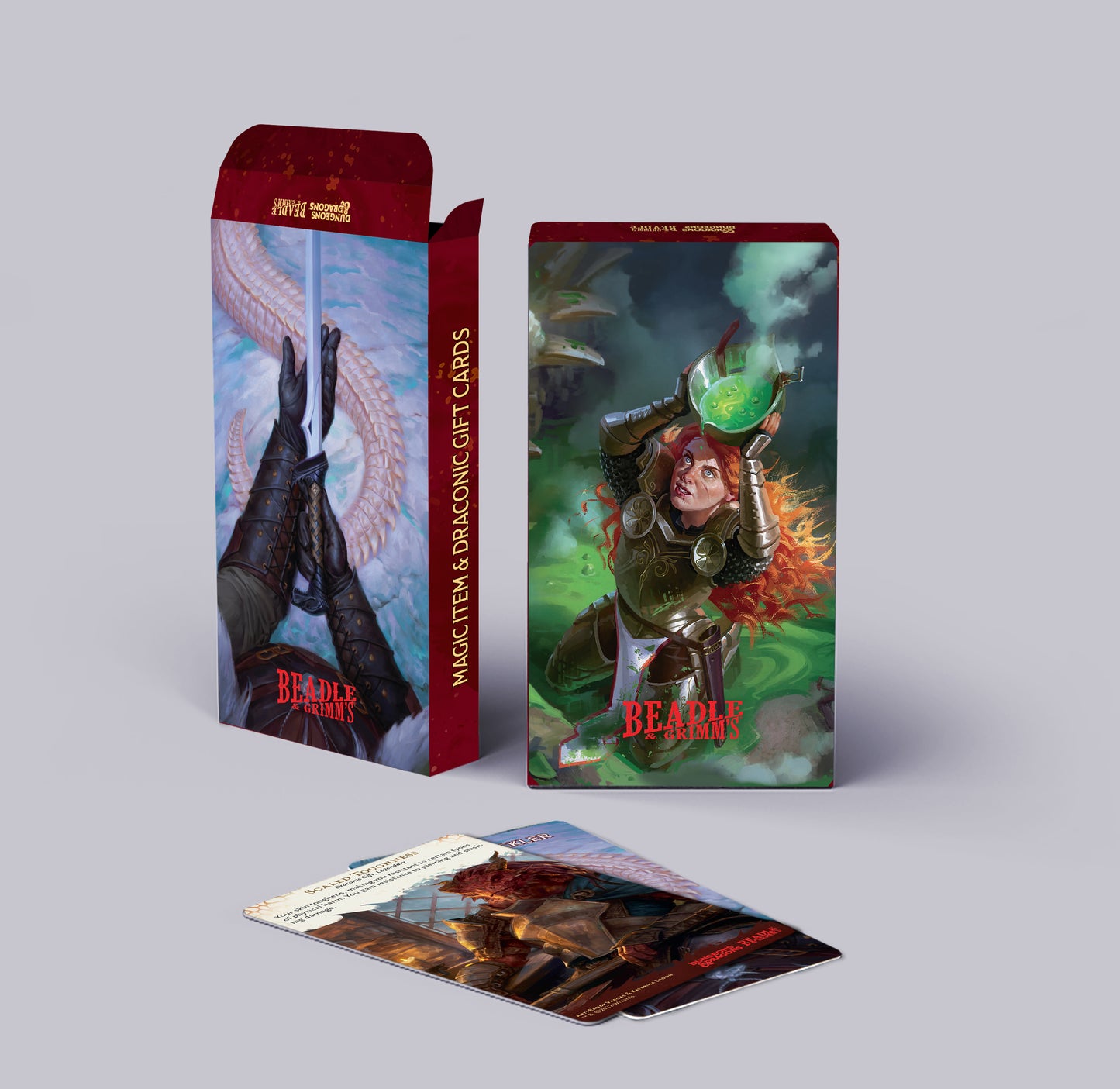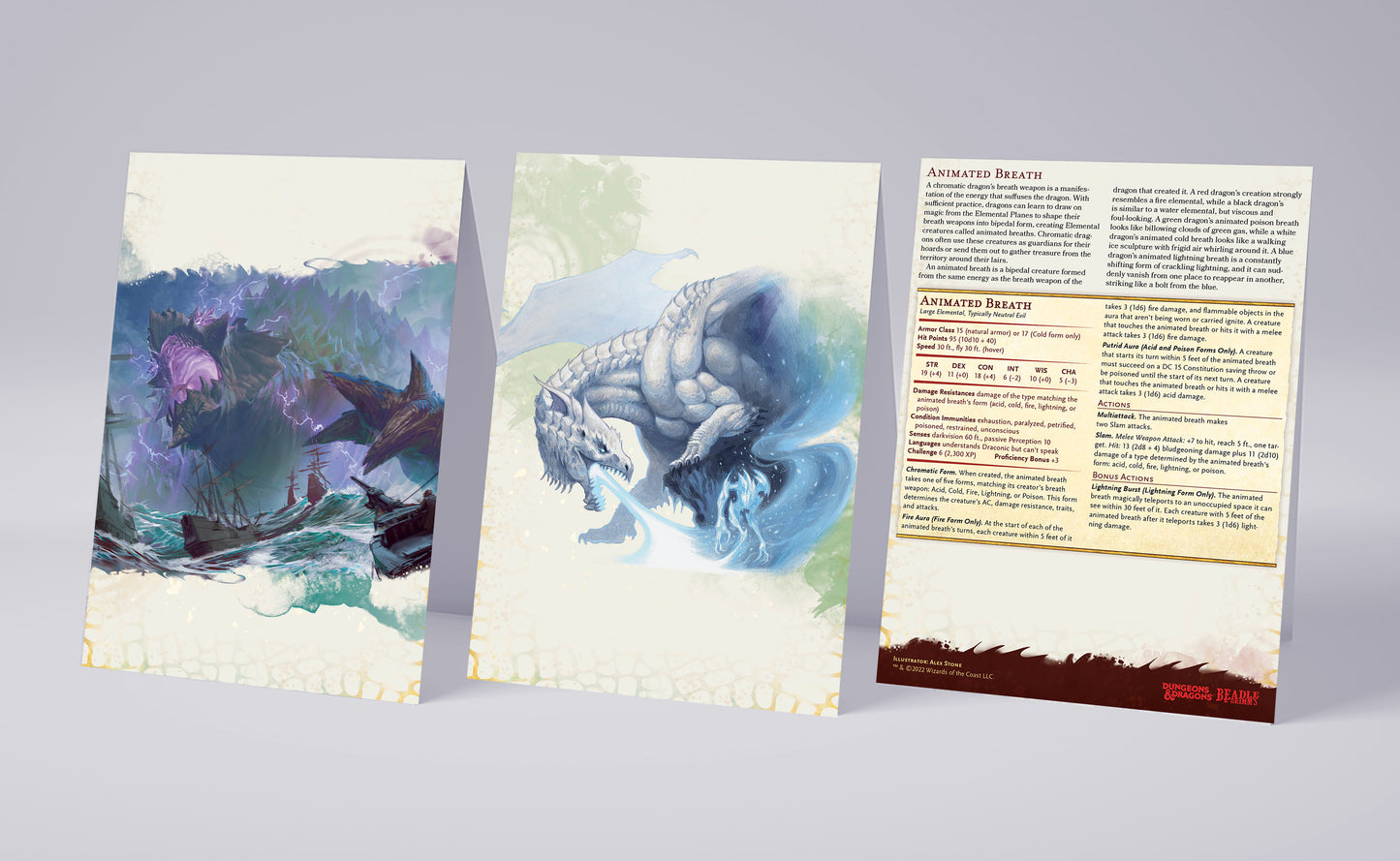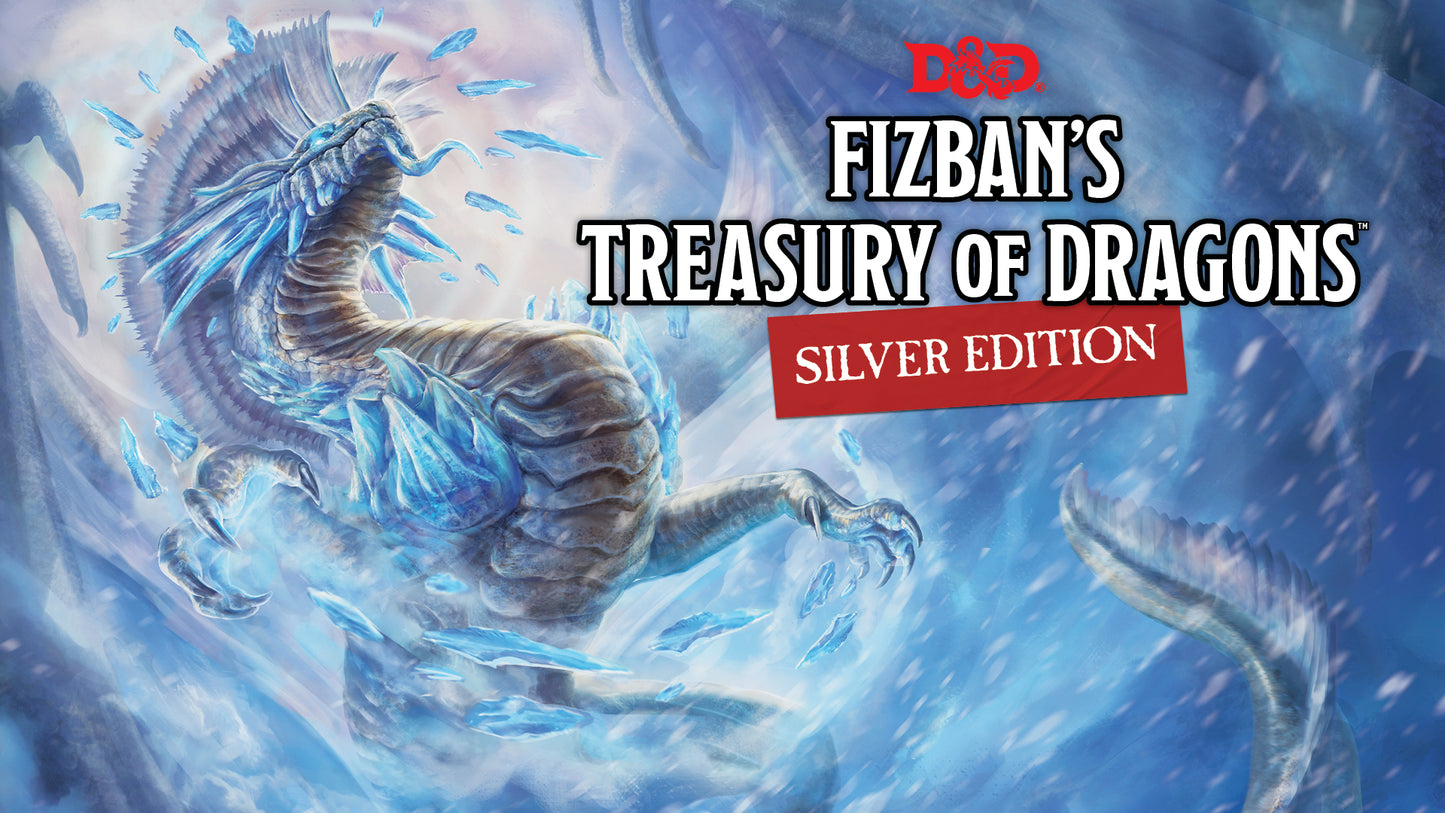 This is yet another amazing boxed set created by those geniuses at Beadle and Grimm!! Packed with all the maps, props, and extras I've come to expect from them that make my adventures I run even richer for the PCs!
Silver Edition of Fizban's Treasury of Dragons
Fun and Lively
The maps of the dungeons were amazing to have and the bonus encounters enchanting. Superior craftsmanship of the physical items like the dragon's tooth were exquisite.
I highly recommend any fan of dragons pick up this version for their own table.