Regular price
$200.00 USD
Regular price
Sale price
$200.00 USD
Unit price
per
Sale
Sold out
SOLD OUT
Beadle & Grimm's is 5 years old! In celebration of this momentous occasion in Beadle & Grimm's history, we're releasing a limited edition of the two dice sets that are nearest and dearest to our hearts: the Rogue Character Dice Set for Beadle, the world's greatest Dungeon Delver, and the Barbarian Character Dice Set for Grimm, the Giant Slayer.
These dice sets are exquisitely crafted from precious stone and crystal and are uniquely curated for each of these iconic character classes. Each in their own custom-engraved wooden case, these dice sets celebrate all those who love coming together to play games. We started Beadle & Grimm's out of that very love—as Matt always says, "There's no better way to spend a life than around a table gaming with friends"—and we continue to put that love of play into every product we make.
Grimm's Barbarian Dice Set includes 14 dice in two unique materials: Red Crystal and Opalite. The Red Crystal set is the full standard set of 7 dice, while the Opalite set consists of 7 barbarian-specific dice—including extra D20s and D12 for great weapon damage!
ONLY 100 MADE.
So join us as we celebrate these last 5 years of fun together and use these dice to roll for many, many more years to come

Opalite is a synthetic opalescent glass that resembles the stone, Opal and is usually anywhere from clear to milky coloured and can take on an unearthly, luminous blue glow, to a milky, warm, pink or orange one.

We recommend that you do not roll your semi-precious stone dice on a surface harder than they are (i.e., glass or wood tables). We suggest you roll them in a dice tray to prevent possible chipping or breaking.

Shipping & Returns

We ship domestically and internationally. Shipping charges will be added during checkout.

For refunds or returns, please contact our Support Goblins for assistance in returning, replacing or repairing your items.
Share
View full details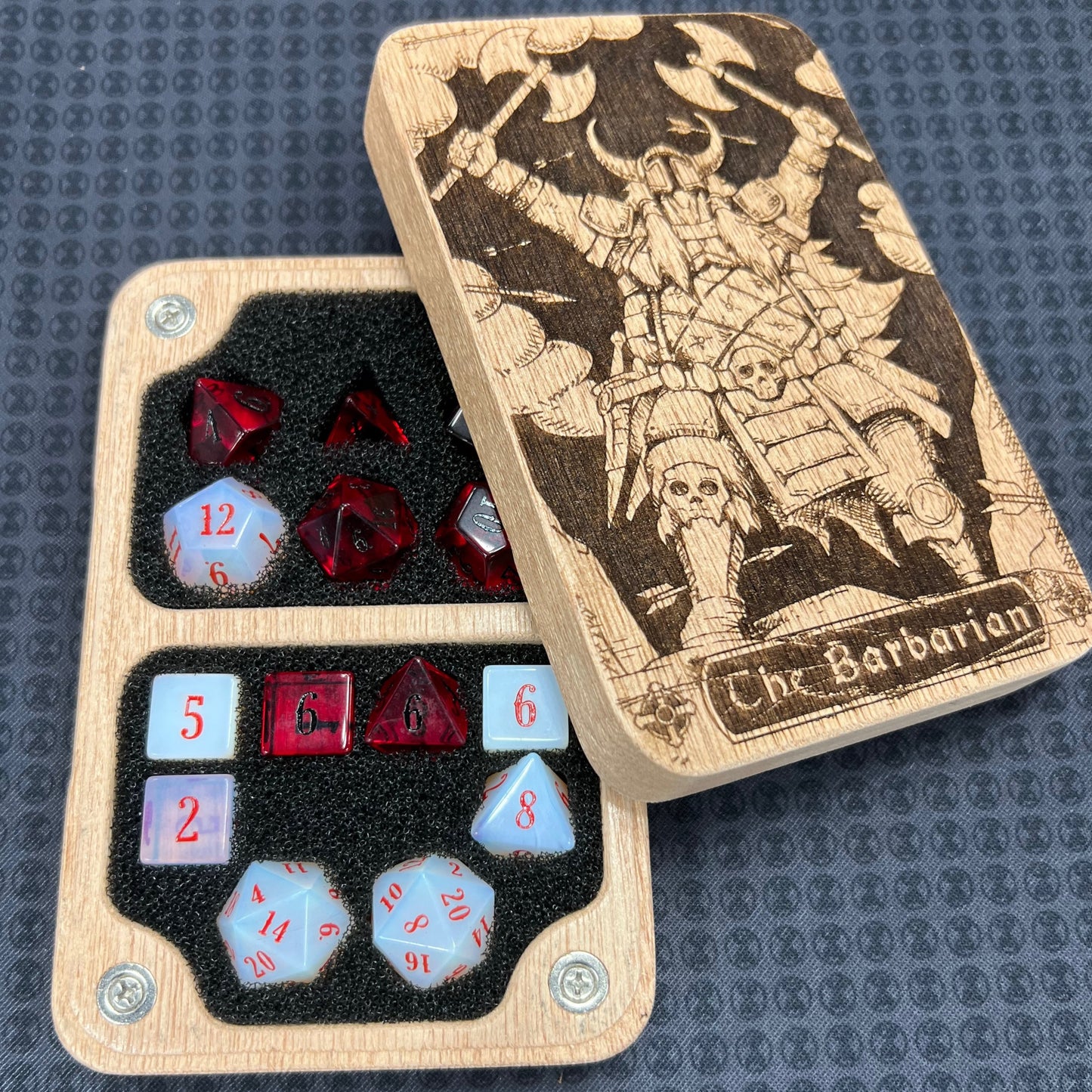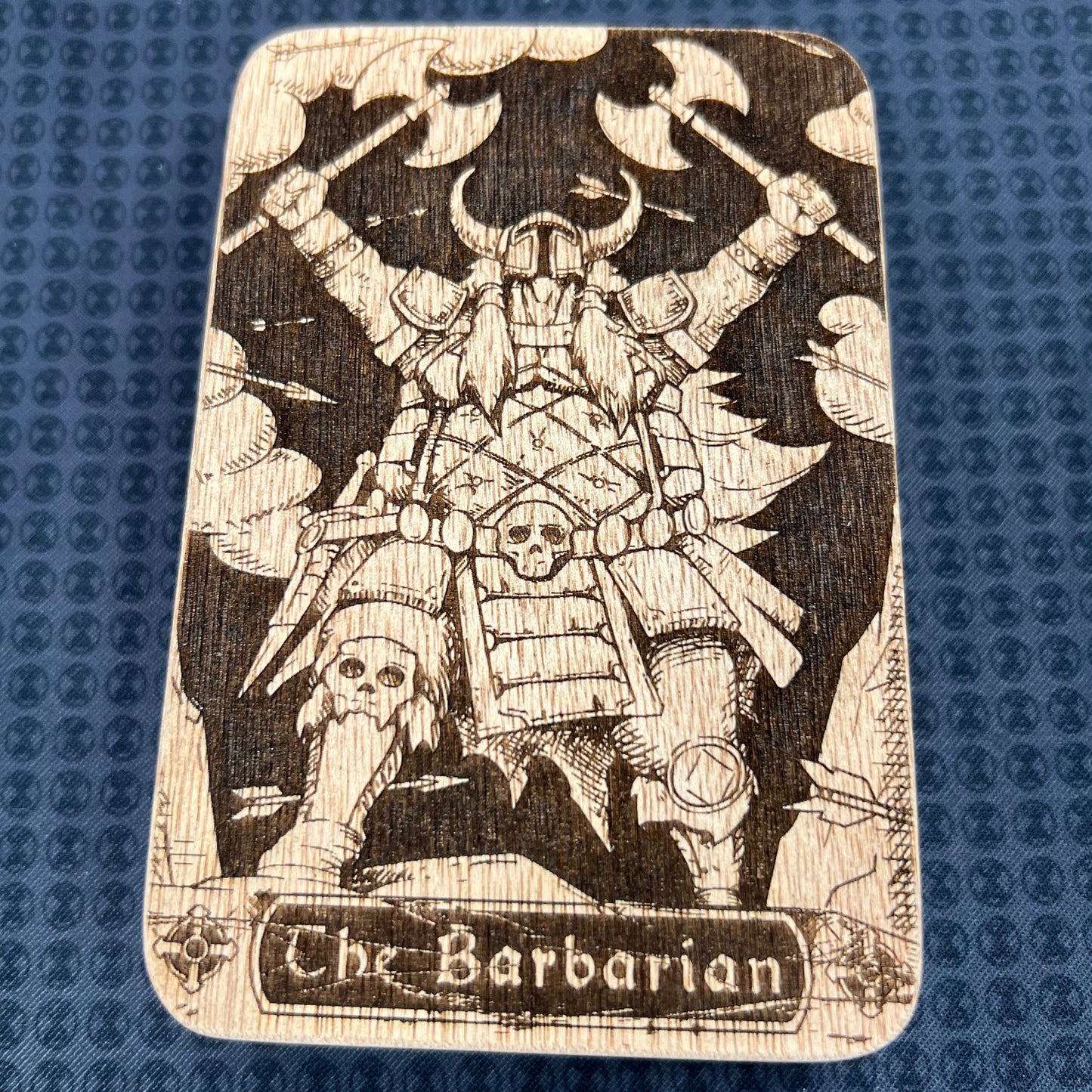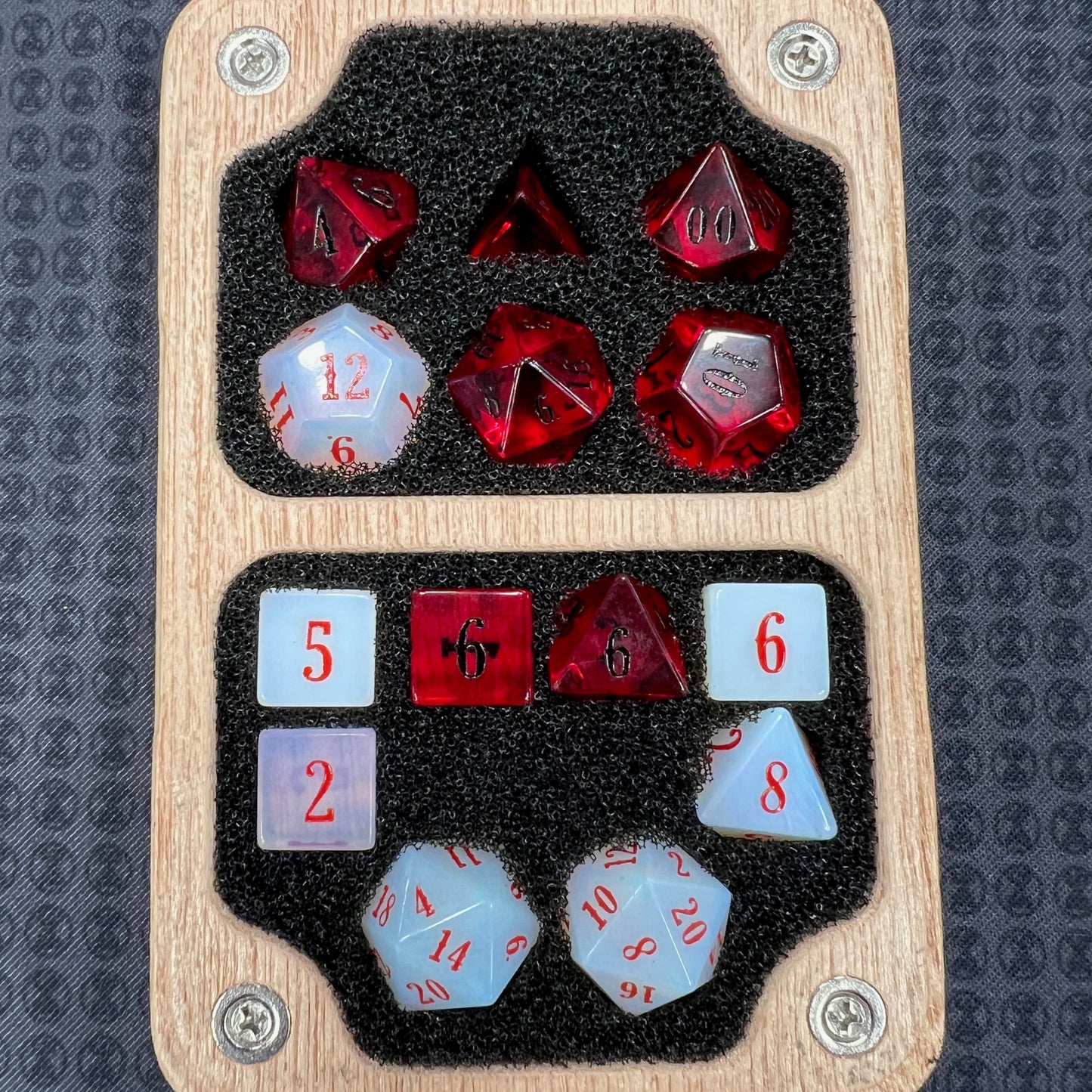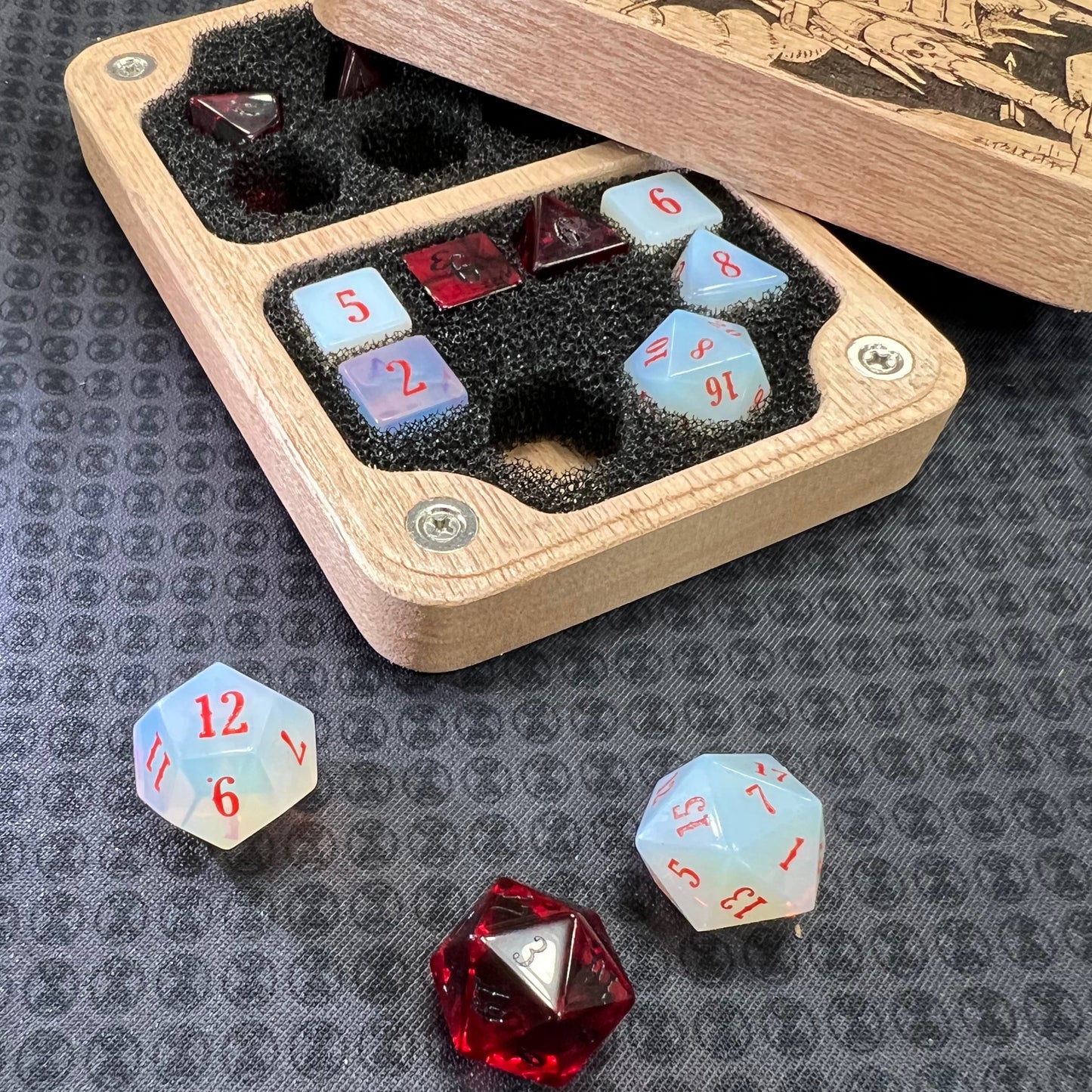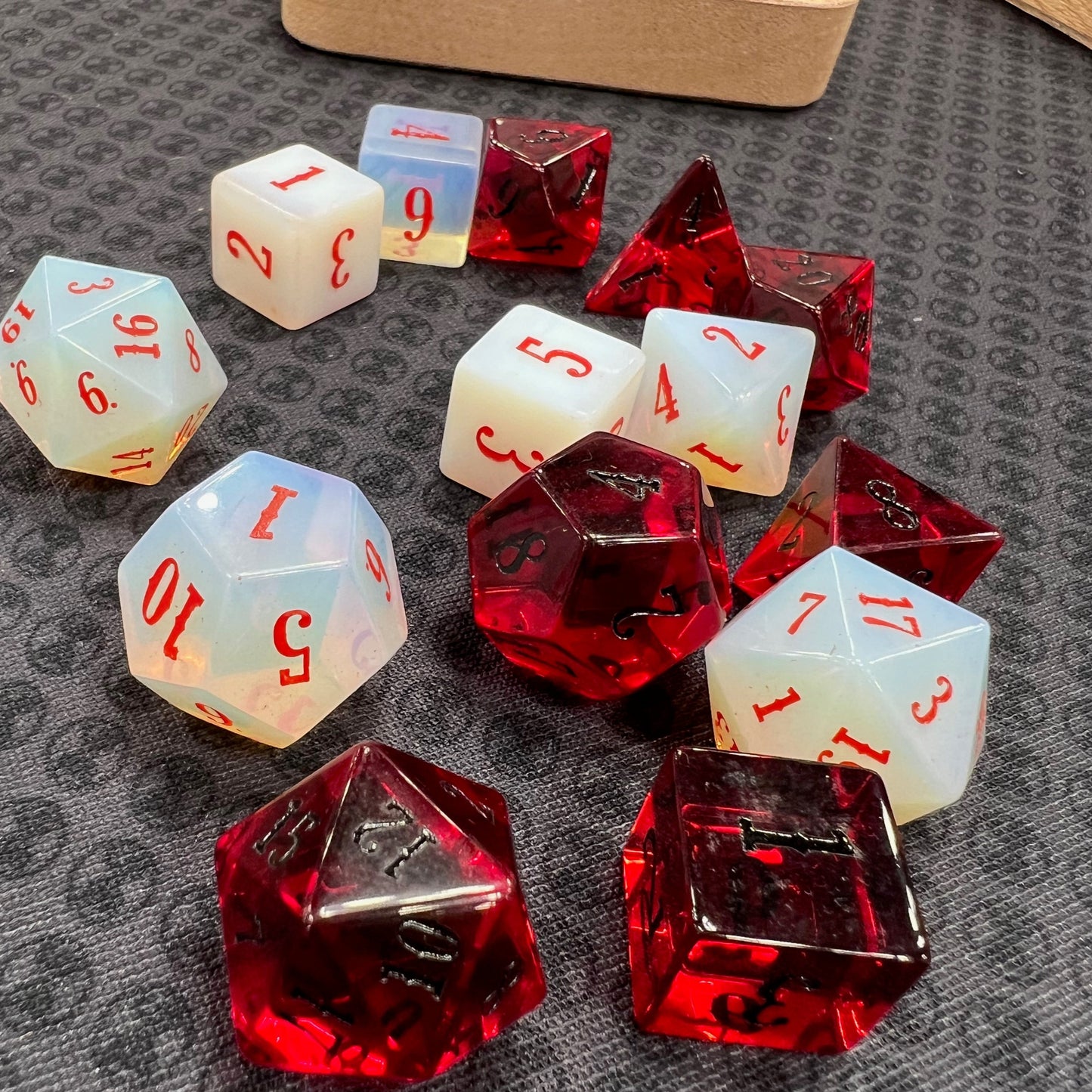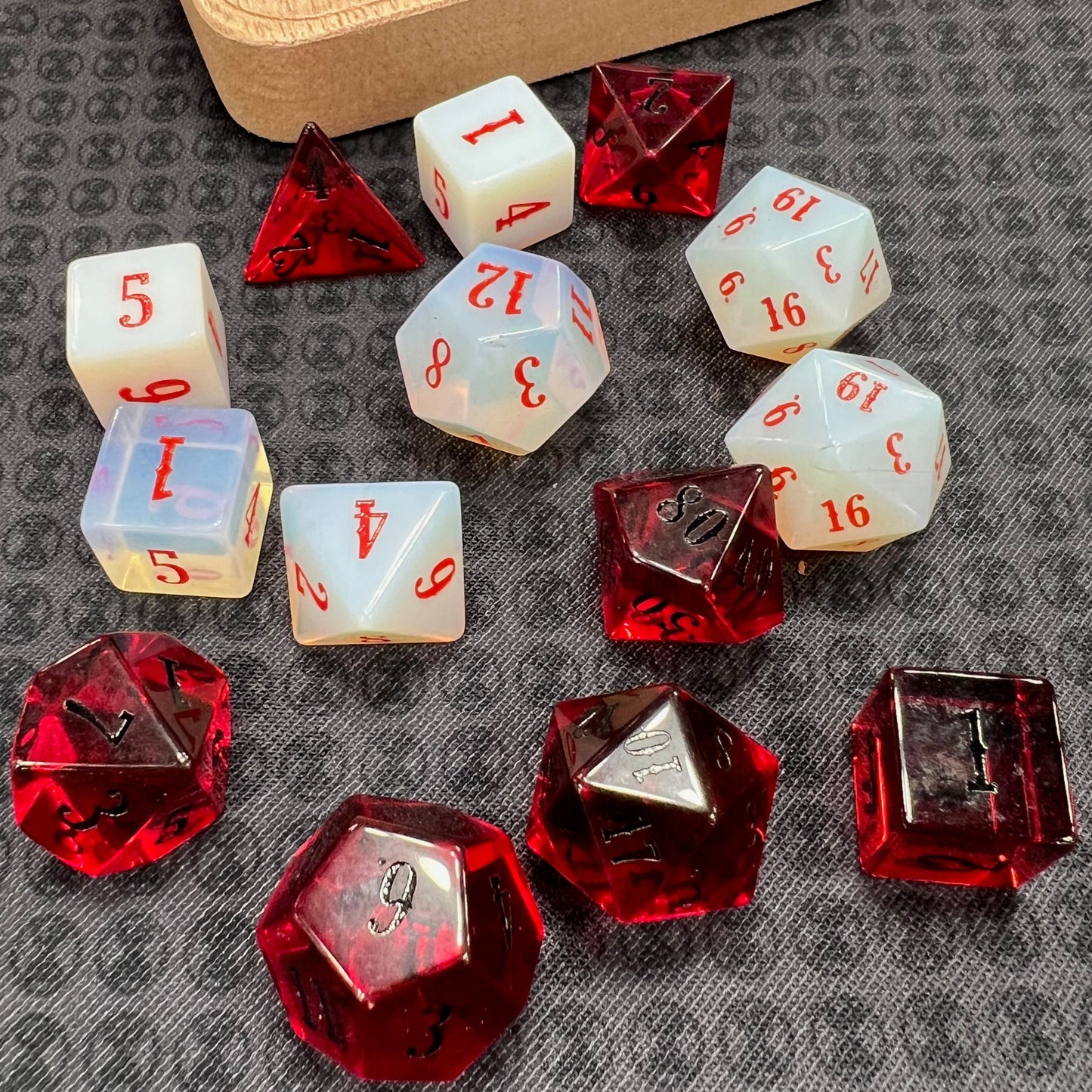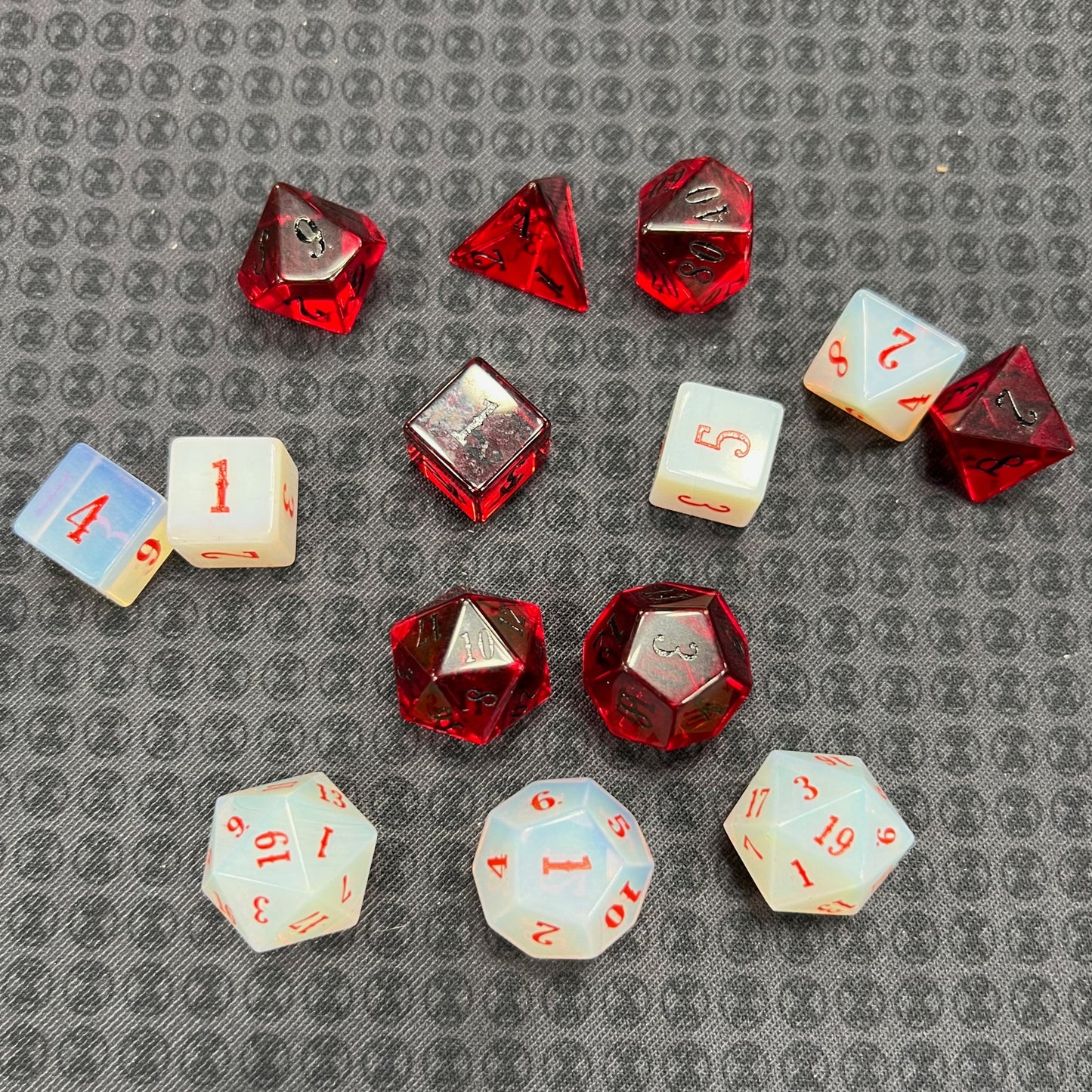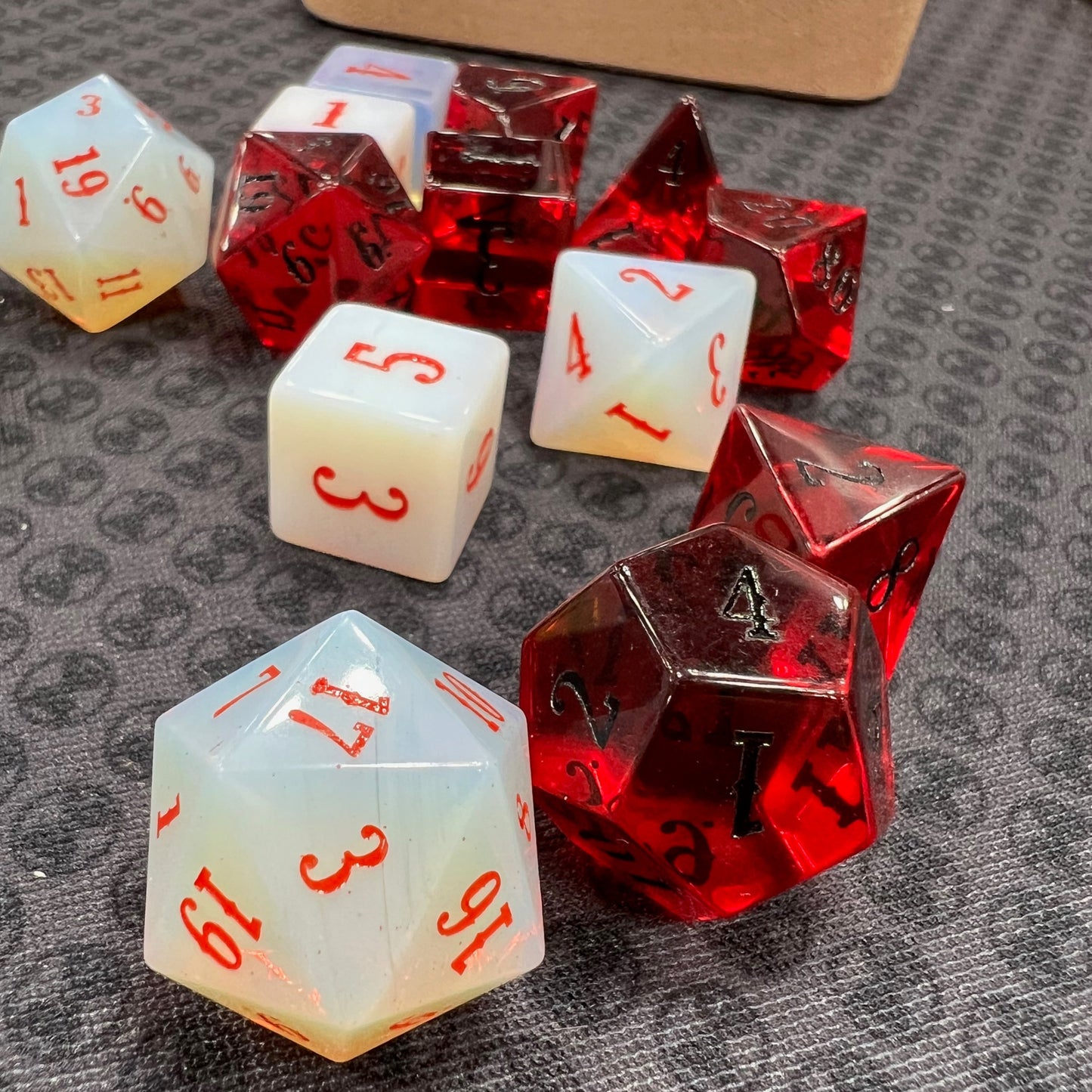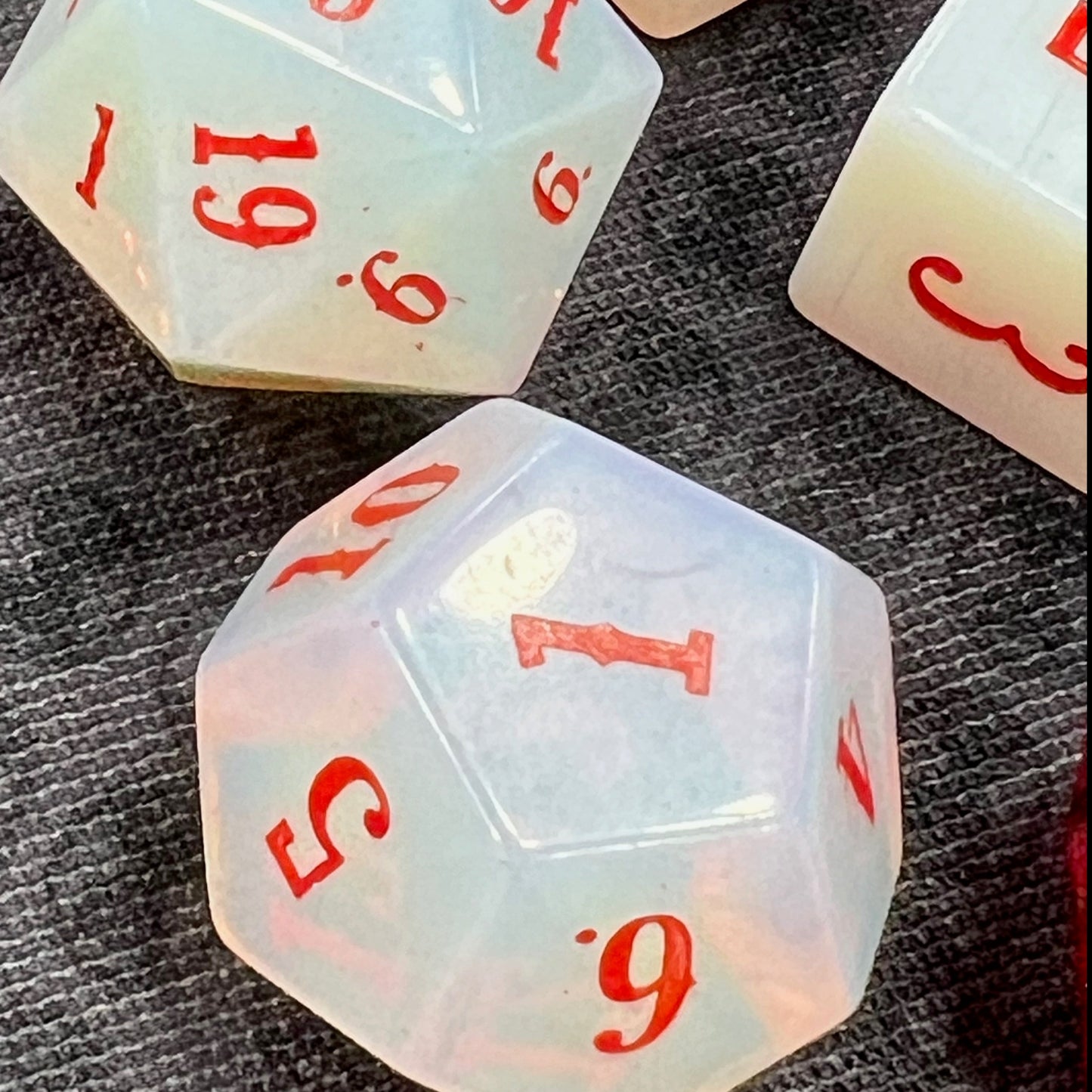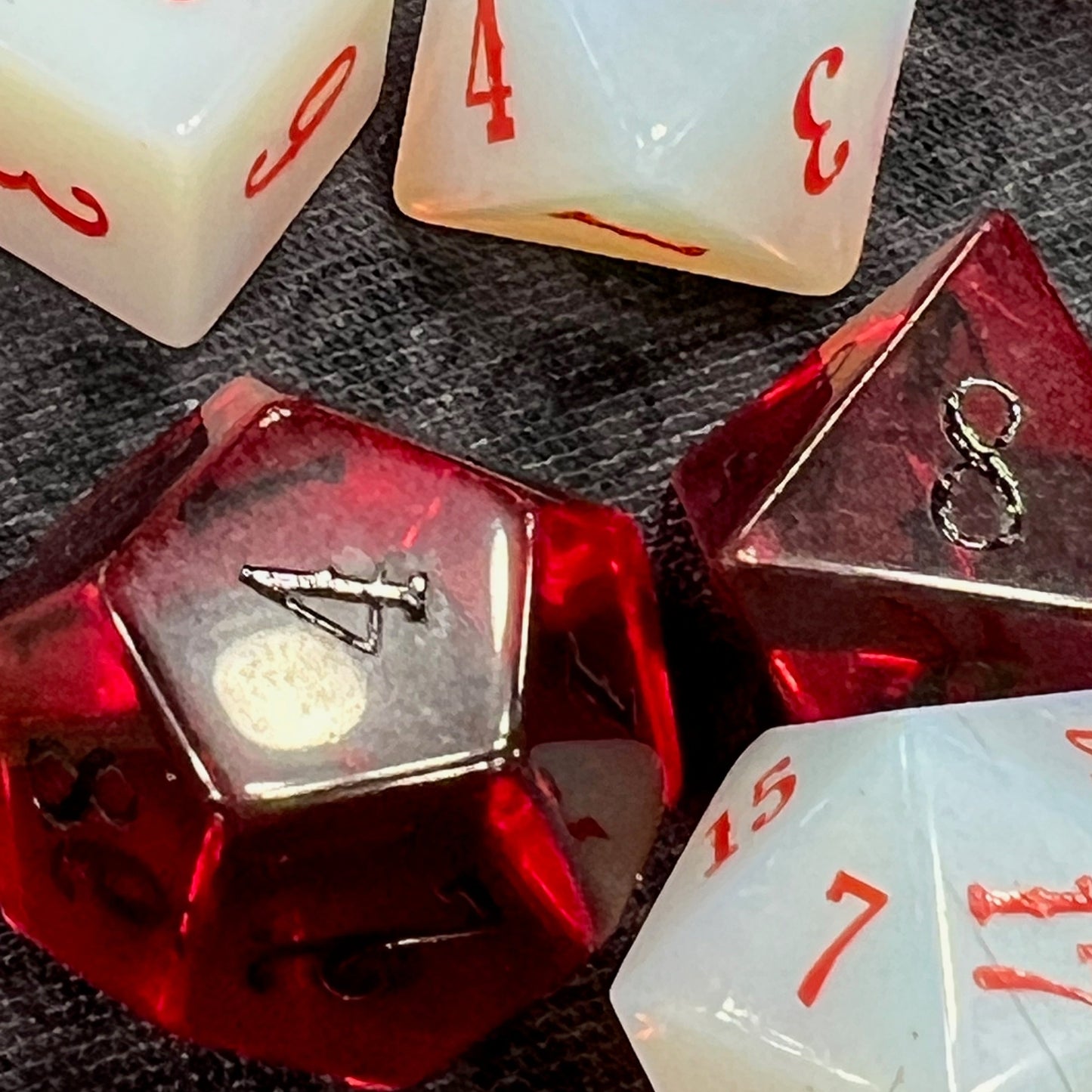 B&G Anniversary Dice - Barbarian Dice
Simply beautiful
While I wish there was a slightly better design for the box it's still a set that I love and will use for years to come.
Beautiful!
These dice are amazingly beautiful, I love the red mixed with the white opalite. The art on the wooden box is stupid awesome! I don't know whether to play with them or frame them in a box.