Regular price
$200.00 USD
Regular price
Sale price
$200.00 USD
Unit price
per
Sale
Sold out
Beadle & Grimm's is 5 years old! In celebration of this momentous occasion in Beadle & Grimm's history, we're releasing a limited edition of the two dice sets that are nearest and dearest to our hearts: the Rogue Character Dice Set for Beadle, the world's greatest Dungeon Delver, and the Barbarian Character Dice Set for Grimm, the Giant Slayer.
These dice sets are exquisitely crafted from semi-precious stone and crystal and are uniquely curated for each of these iconic character classes. Each in their own custom-engraved wooden case, these dice sets celebrate all those who love coming together to play games. We started Beadle & Grimm's out of that very love—as Matt always says, "There's no better way to spend a life than around a table gaming with friends"—and we continue to put that love of play into every product we make.
Beadle's Rogue Dice Set includes 16 dice in two unique materials: Black Obsidian and Red Granite. The Black Obsidian set is the full standard set of 7 dice, while the Red Granite set consists of 9 rogue-specific dice—includes extra D6s for backstab!
ONLY 300 MADE.
So join us as we celebrate these last 5 years of fun together and use these dice to roll for many, many more years to come.
Obsidian is a naturally occurring volcanic glass created when felsic lava rapidly cools with minimal crystal growth.
Red Granite is a red and brown granite quarried throughout the world. Created by the crystallization of magma below the Earth's crust, granite is mainly composed of quartz and feldspar. Granites and marbles are more durable than other stones and are less likely to chip or break.

We recommend that you do not roll your semi-precious stone dice on a surface harder than they are (i.e., glass or wood tables). We suggest you roll them in a dice tray to prevent possible chipping or breaking.
Shipping & Returns

We ship domestically and internationally. Shipping charges will be added during checkout.

For refunds or returns, please contact our Support Goblins for assistance in returning, replacing or repairing your items.
Share
View full details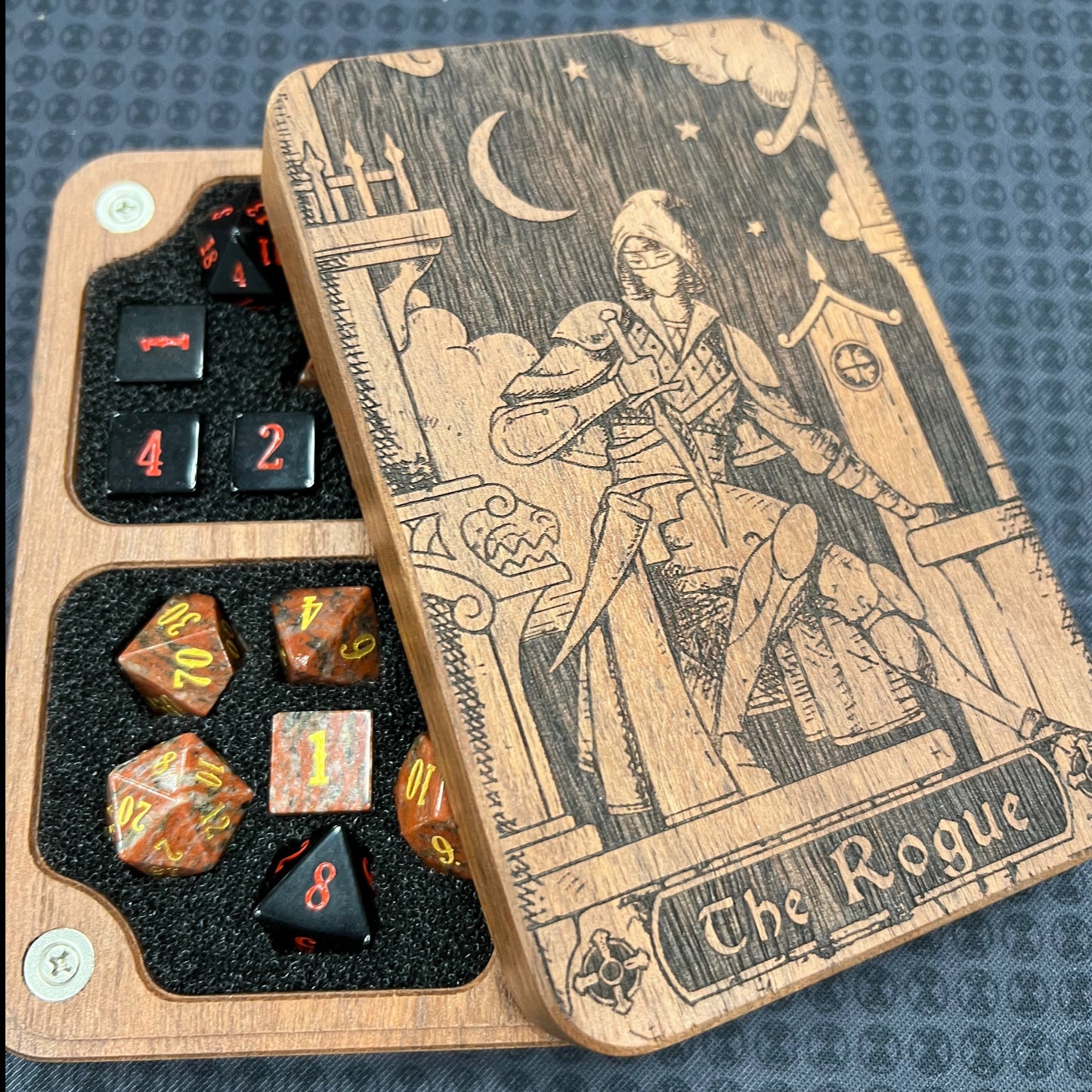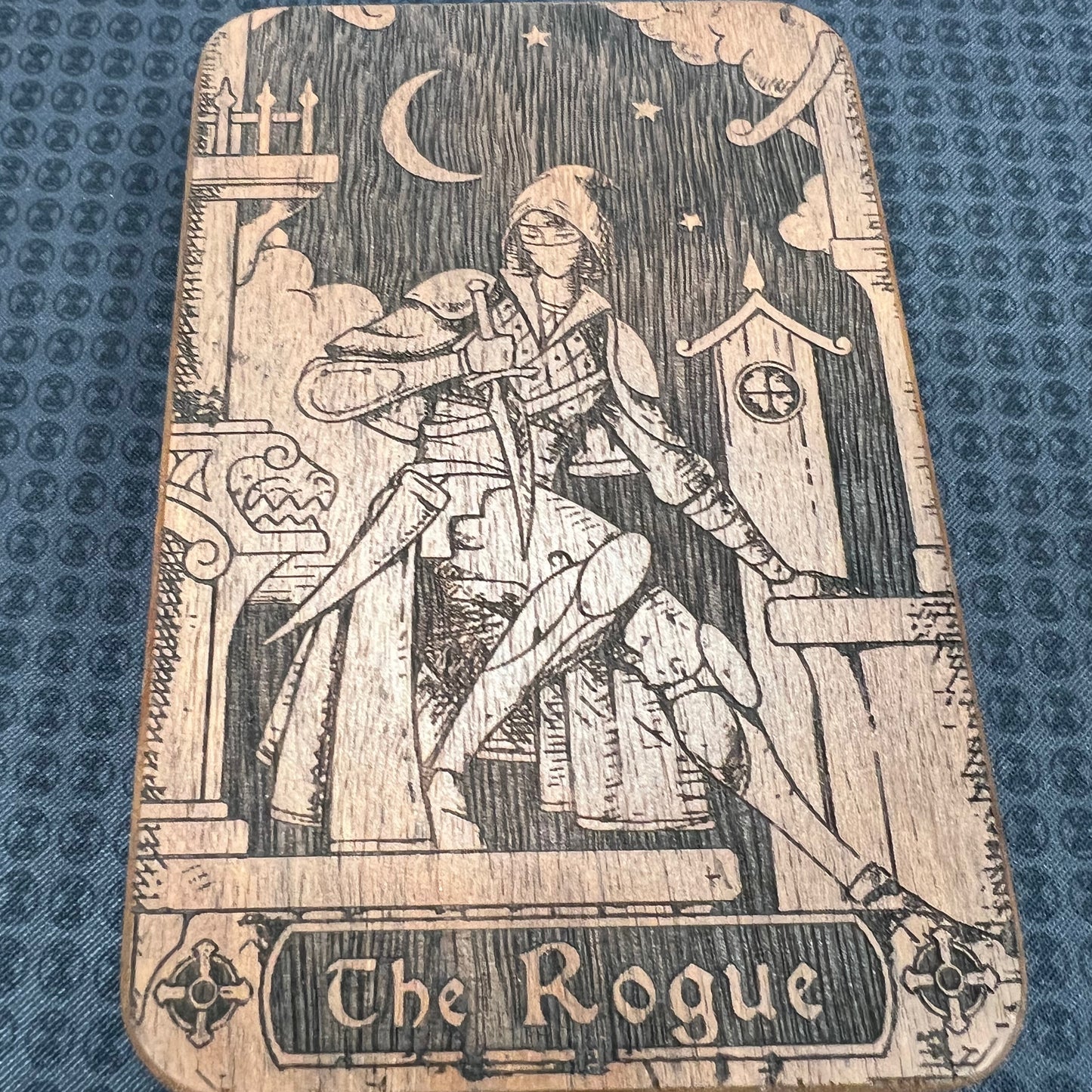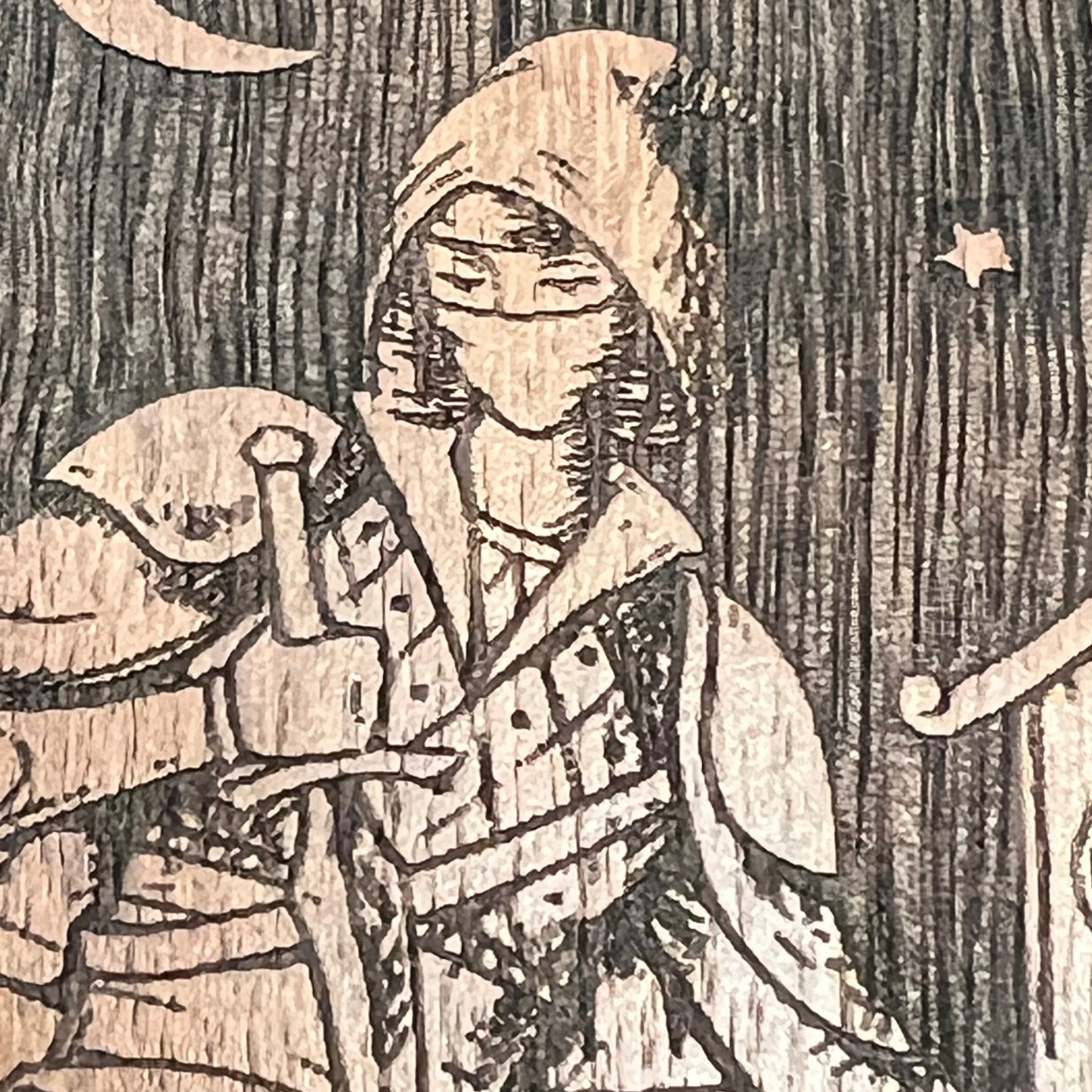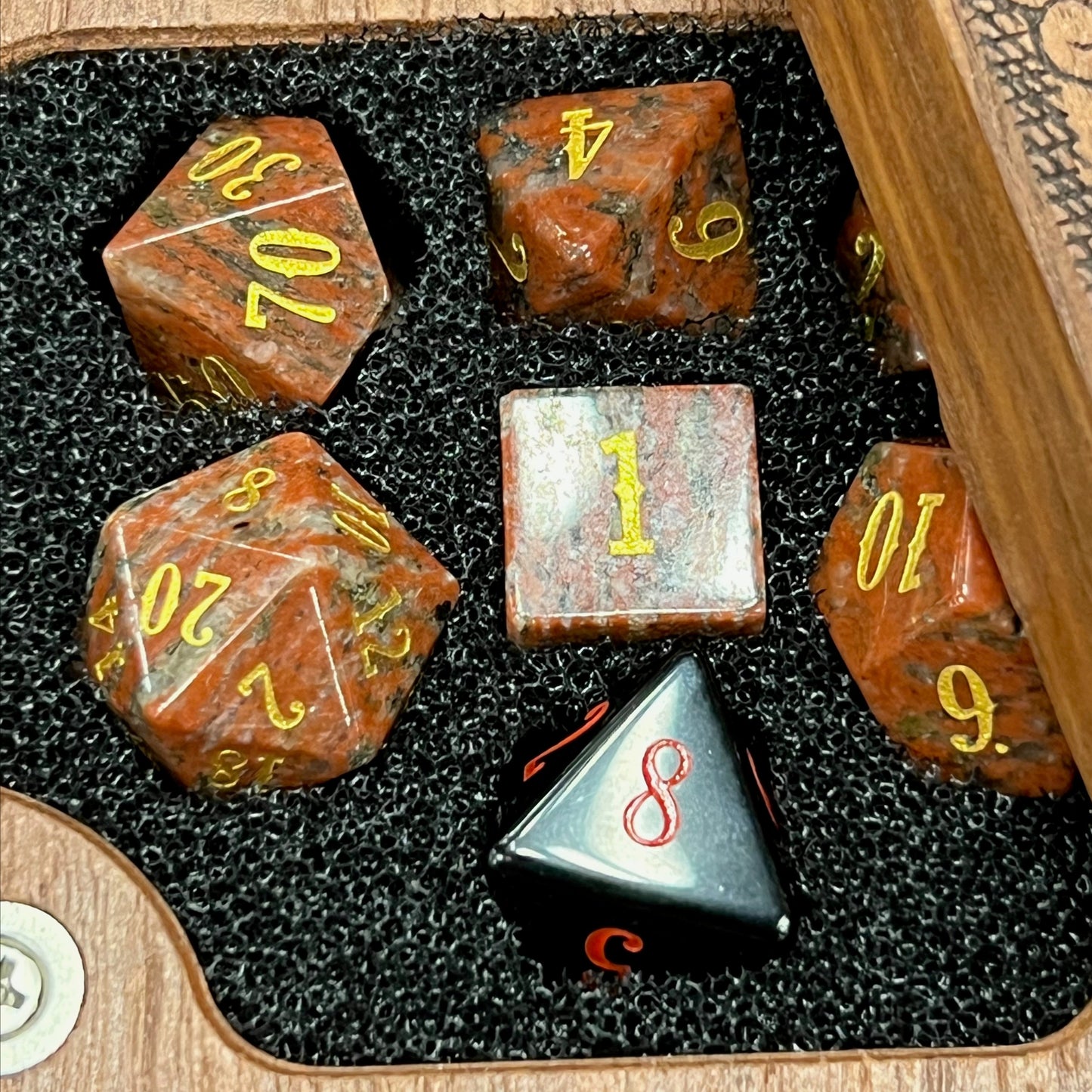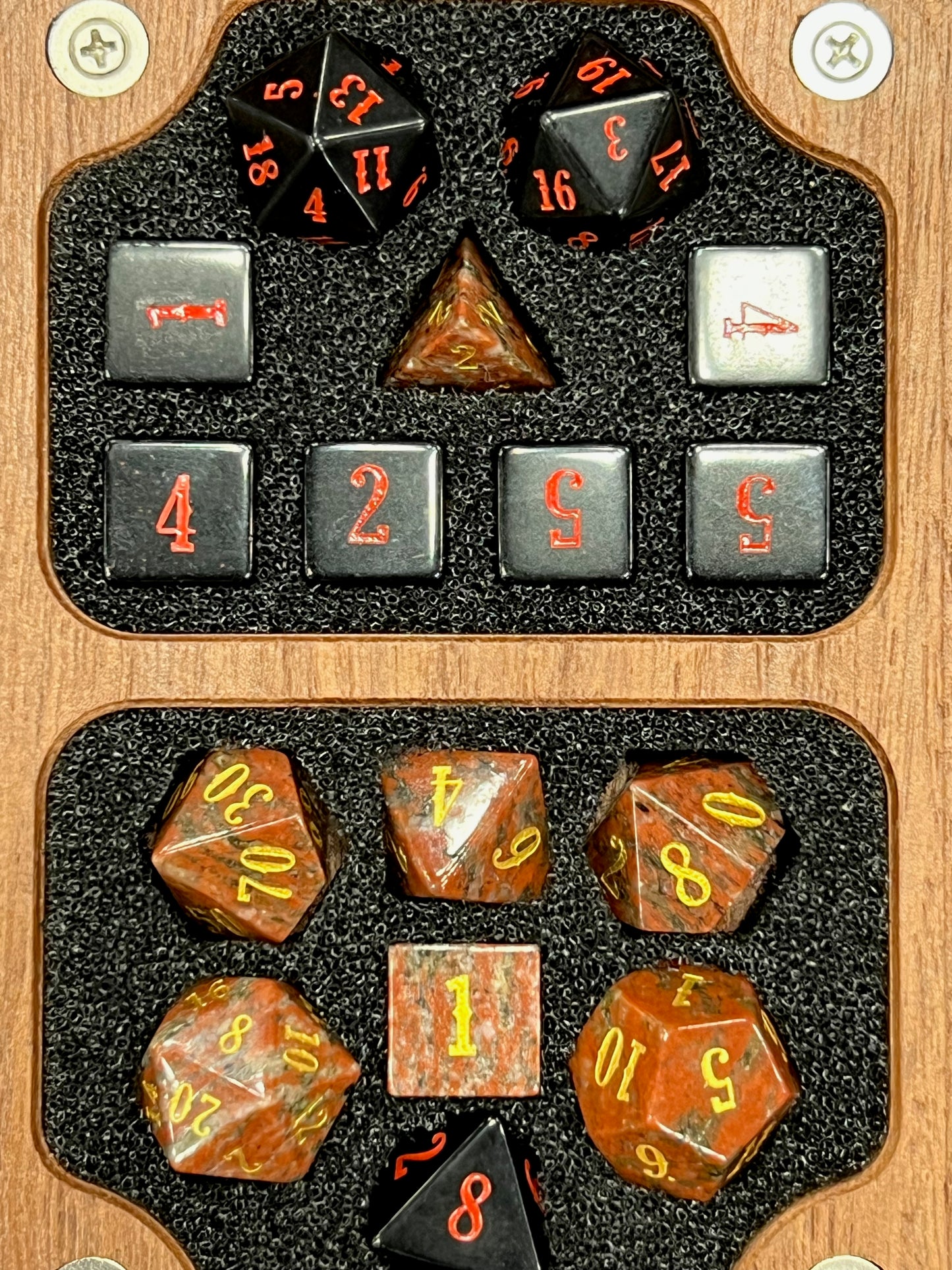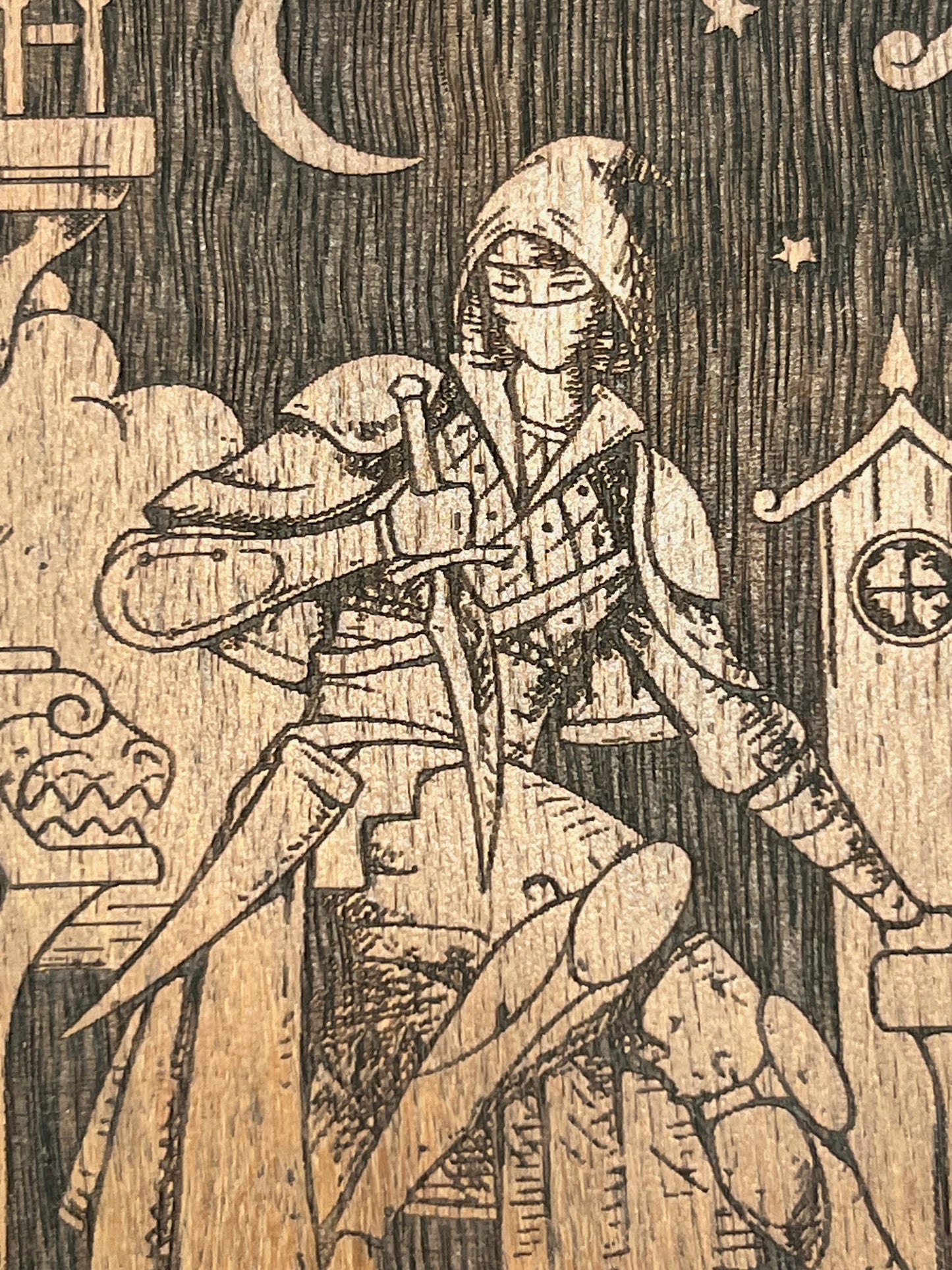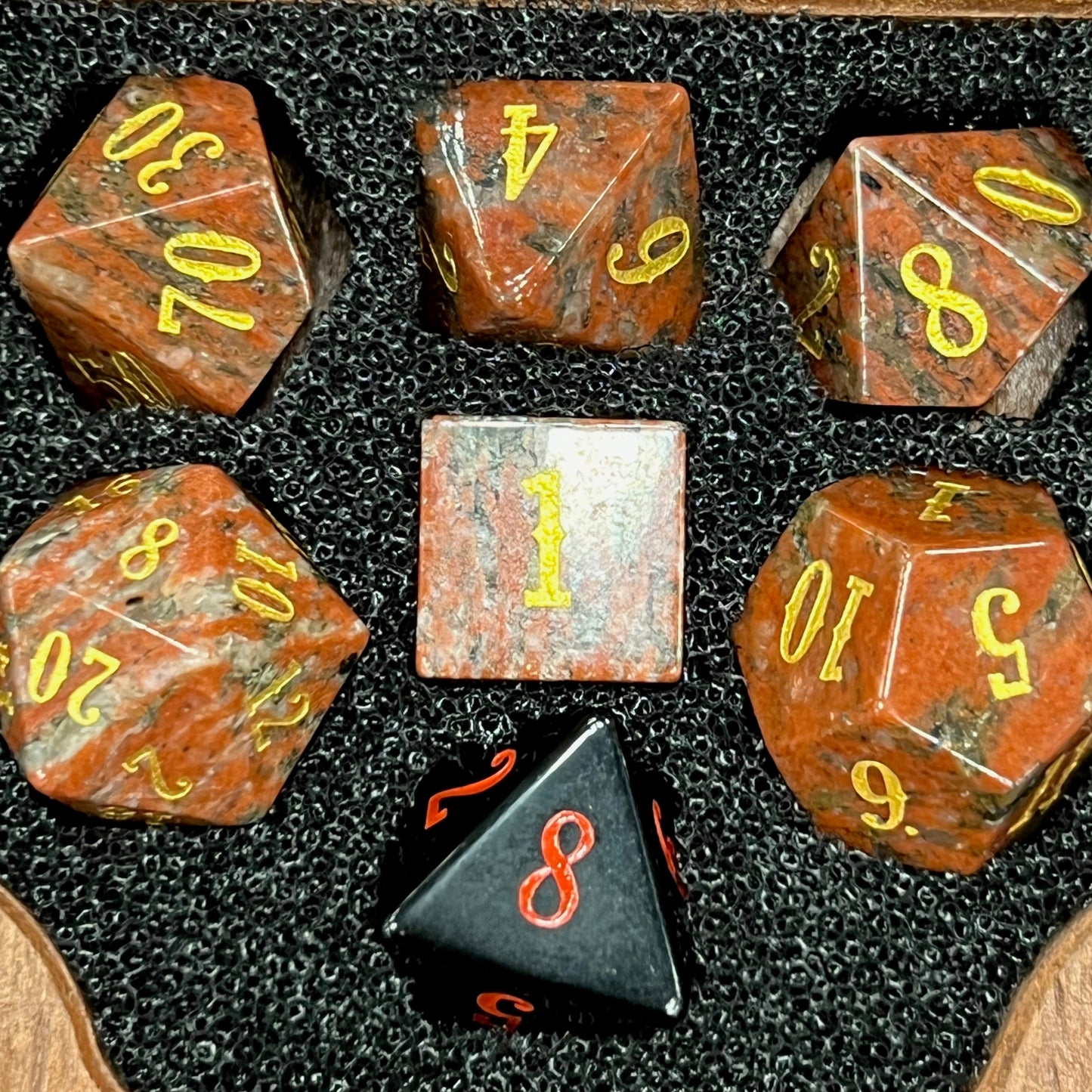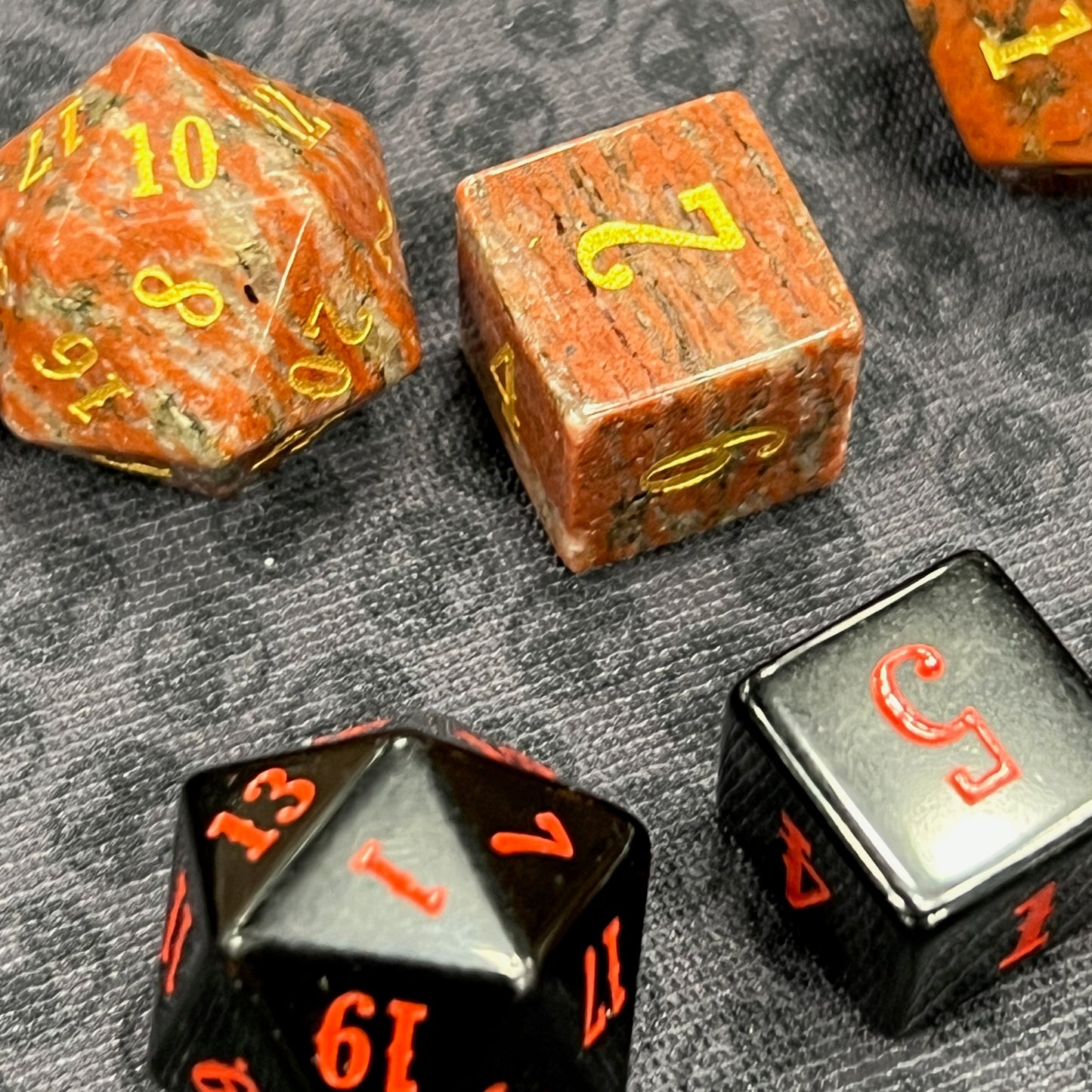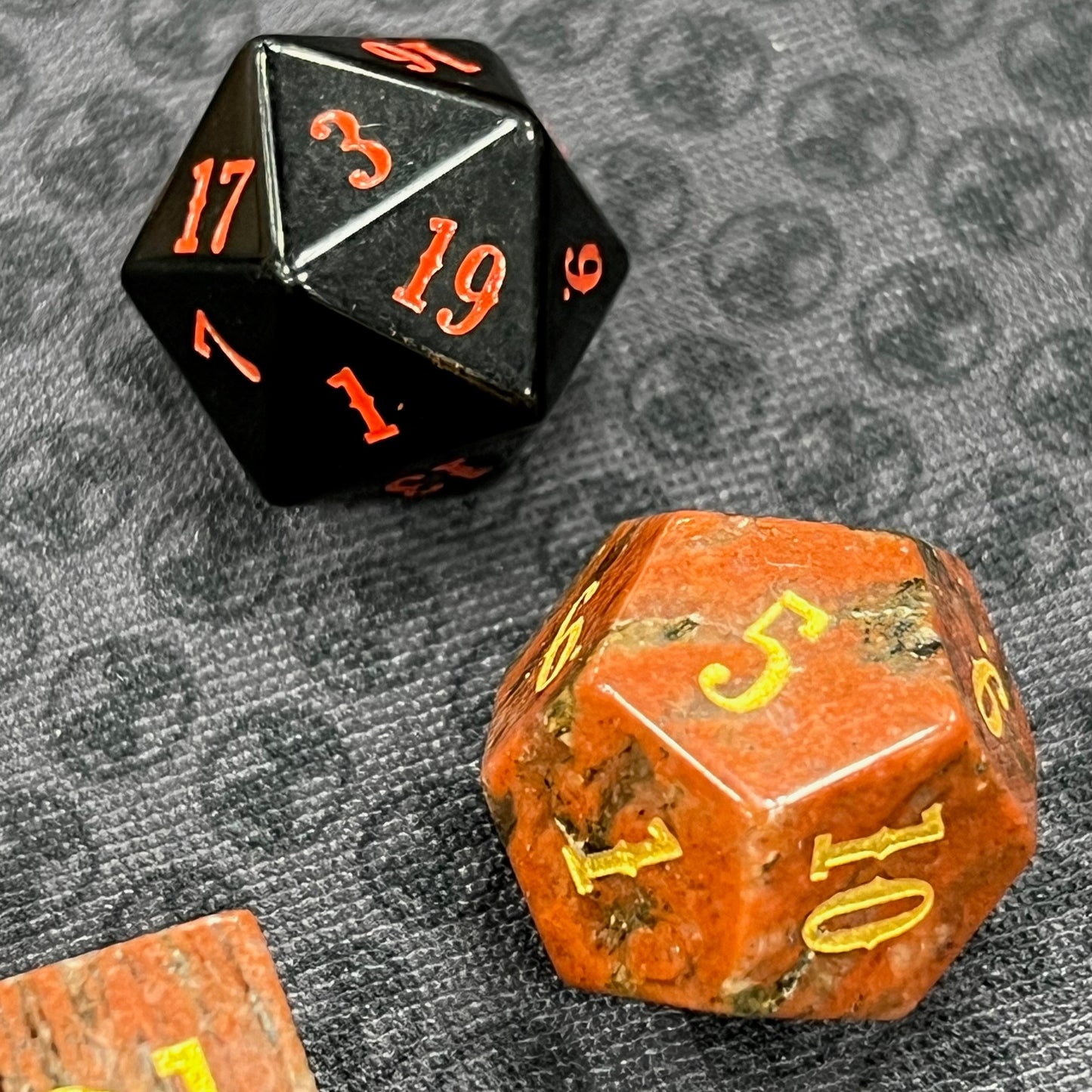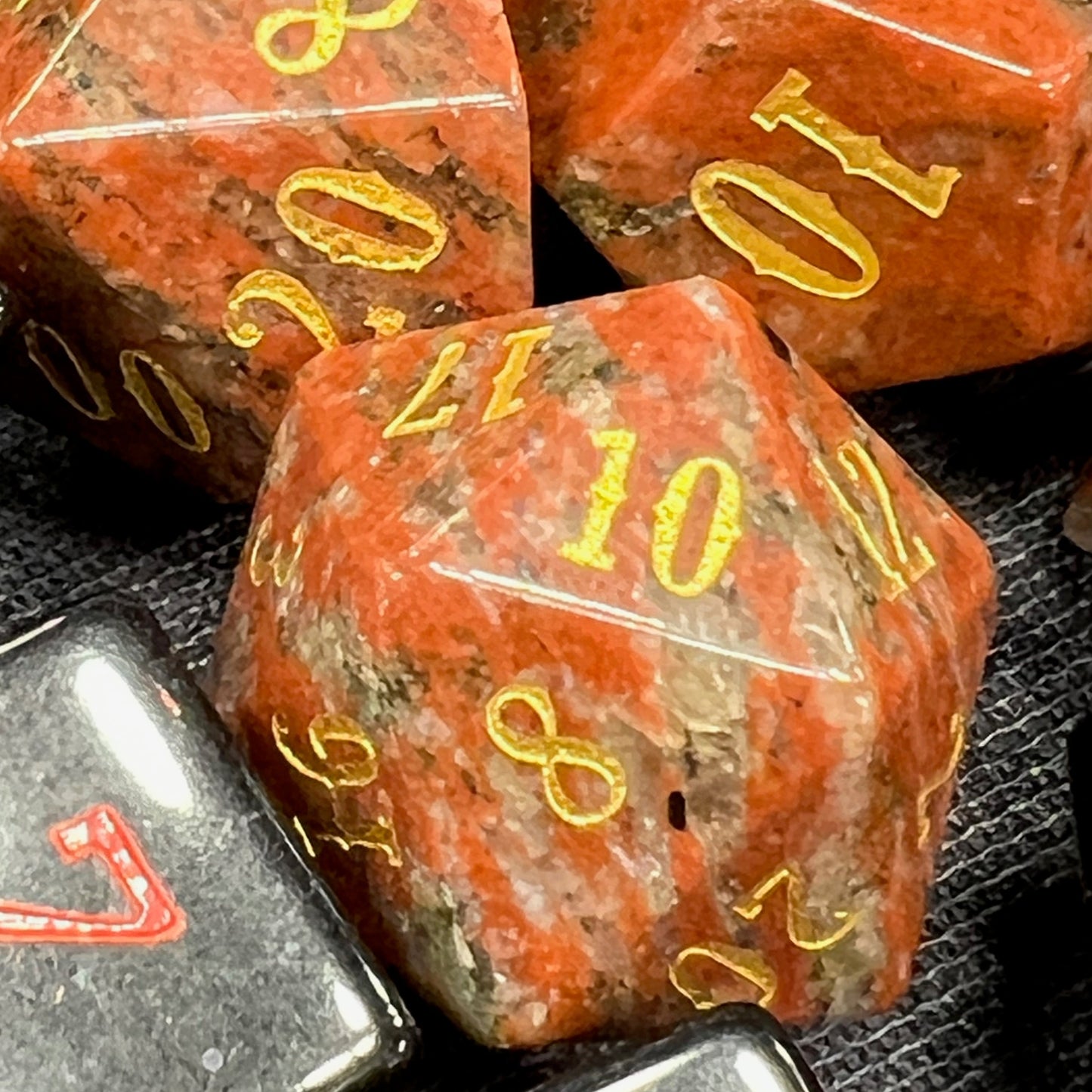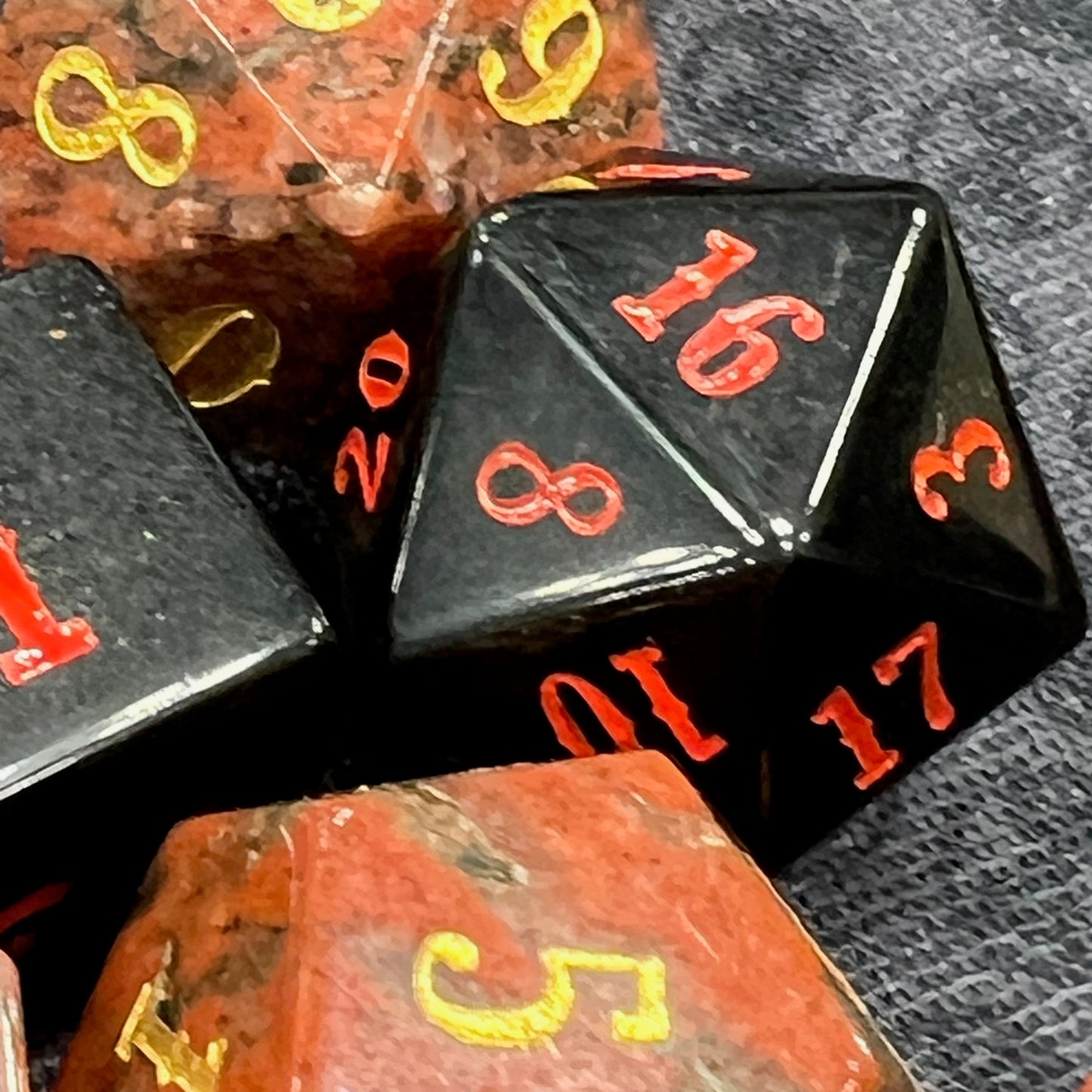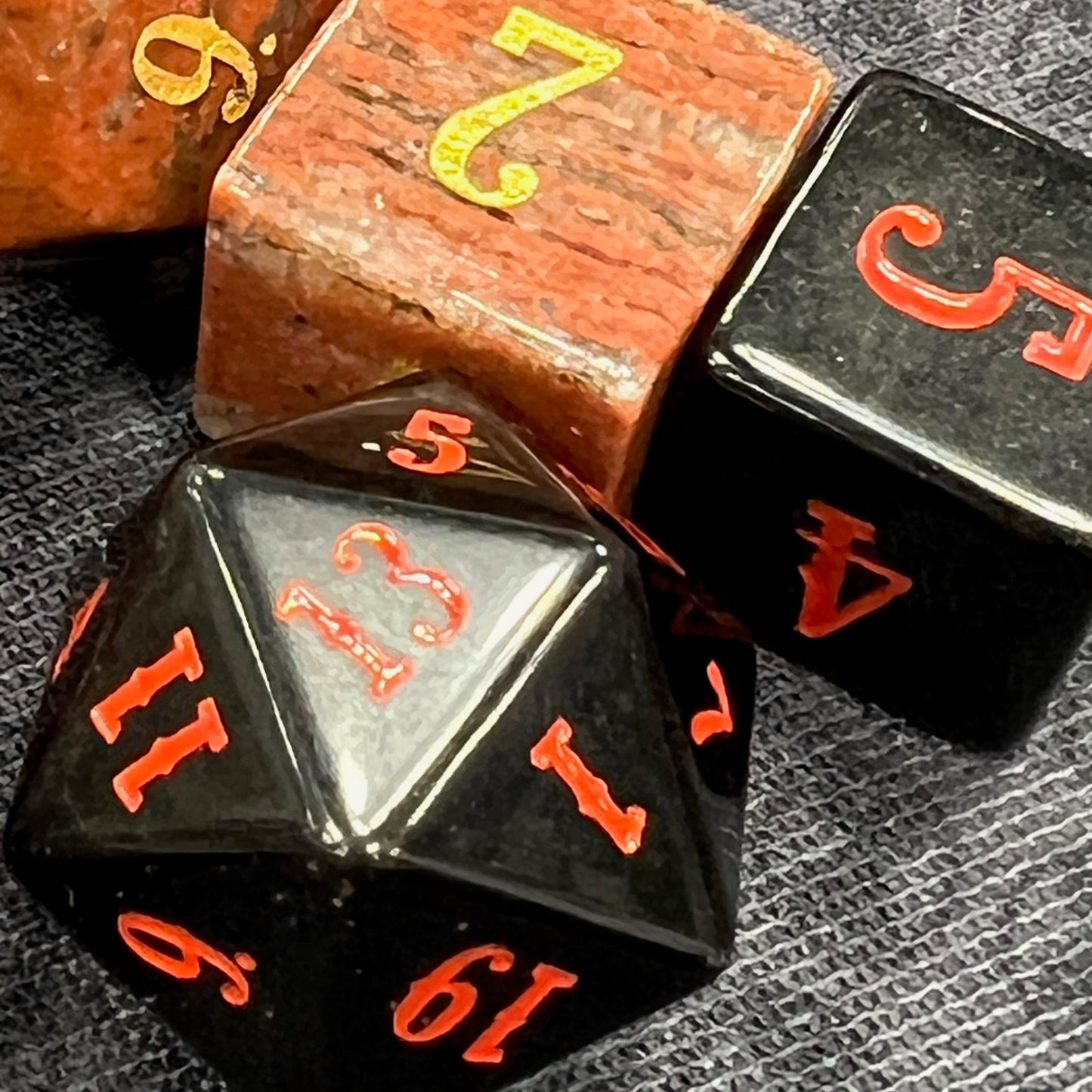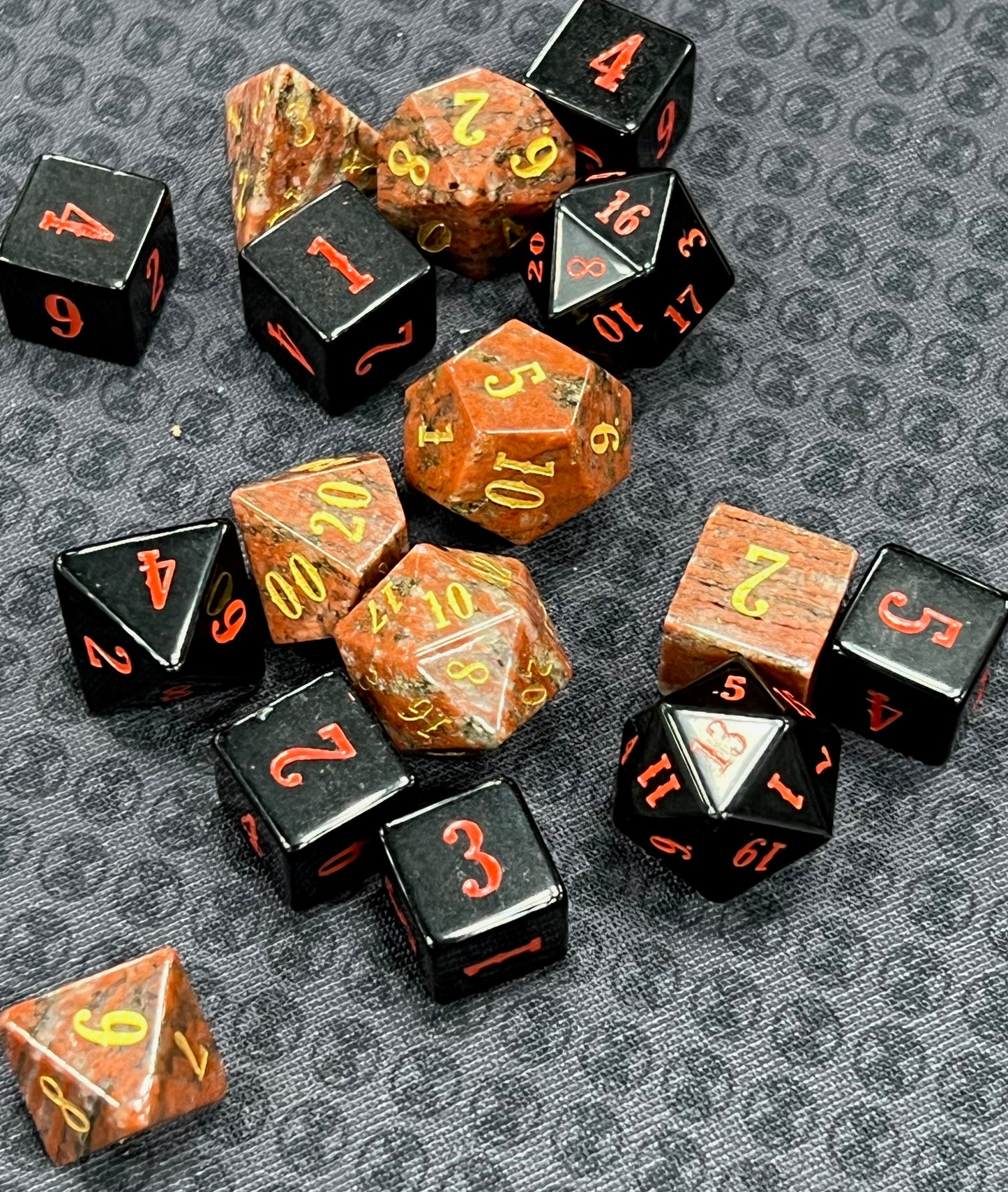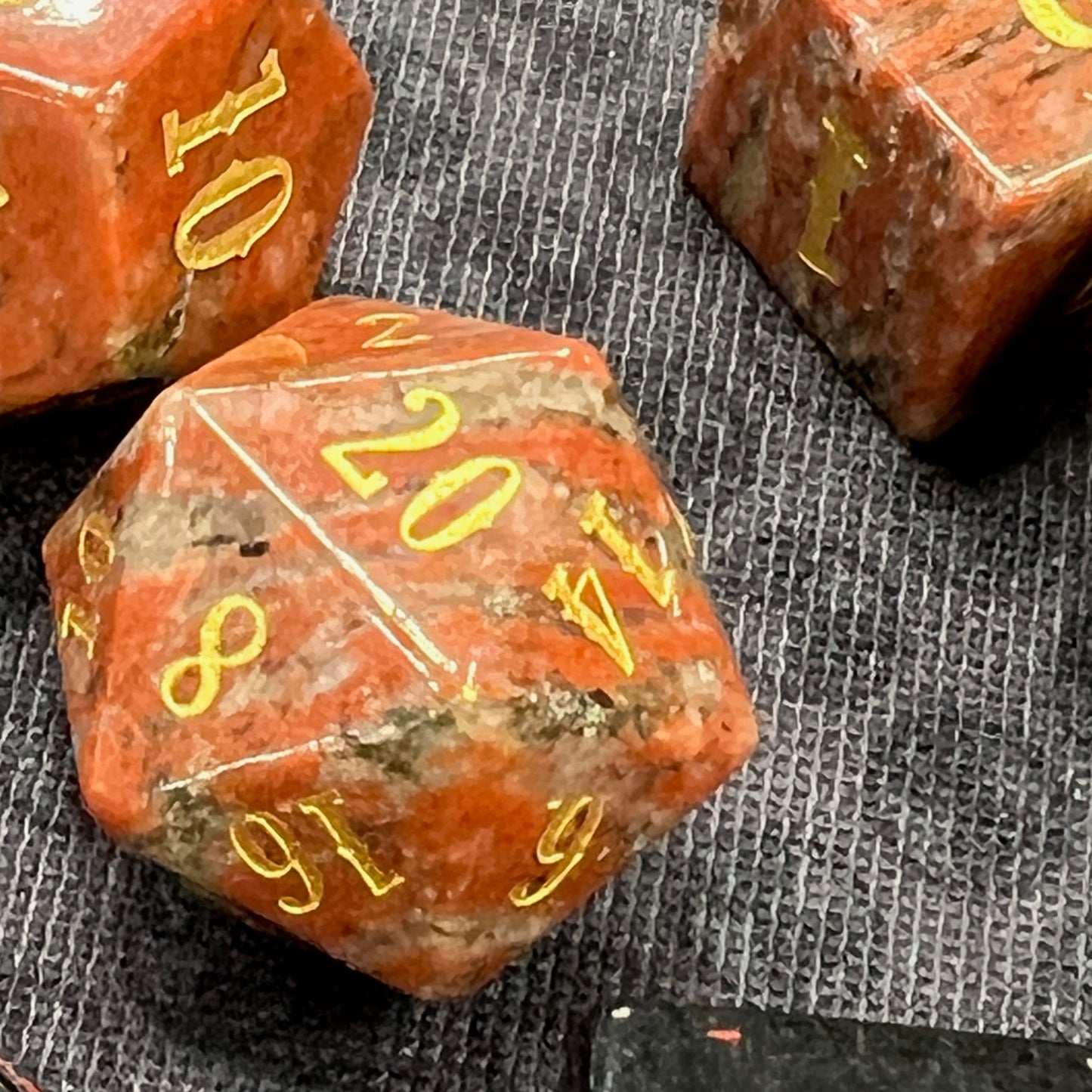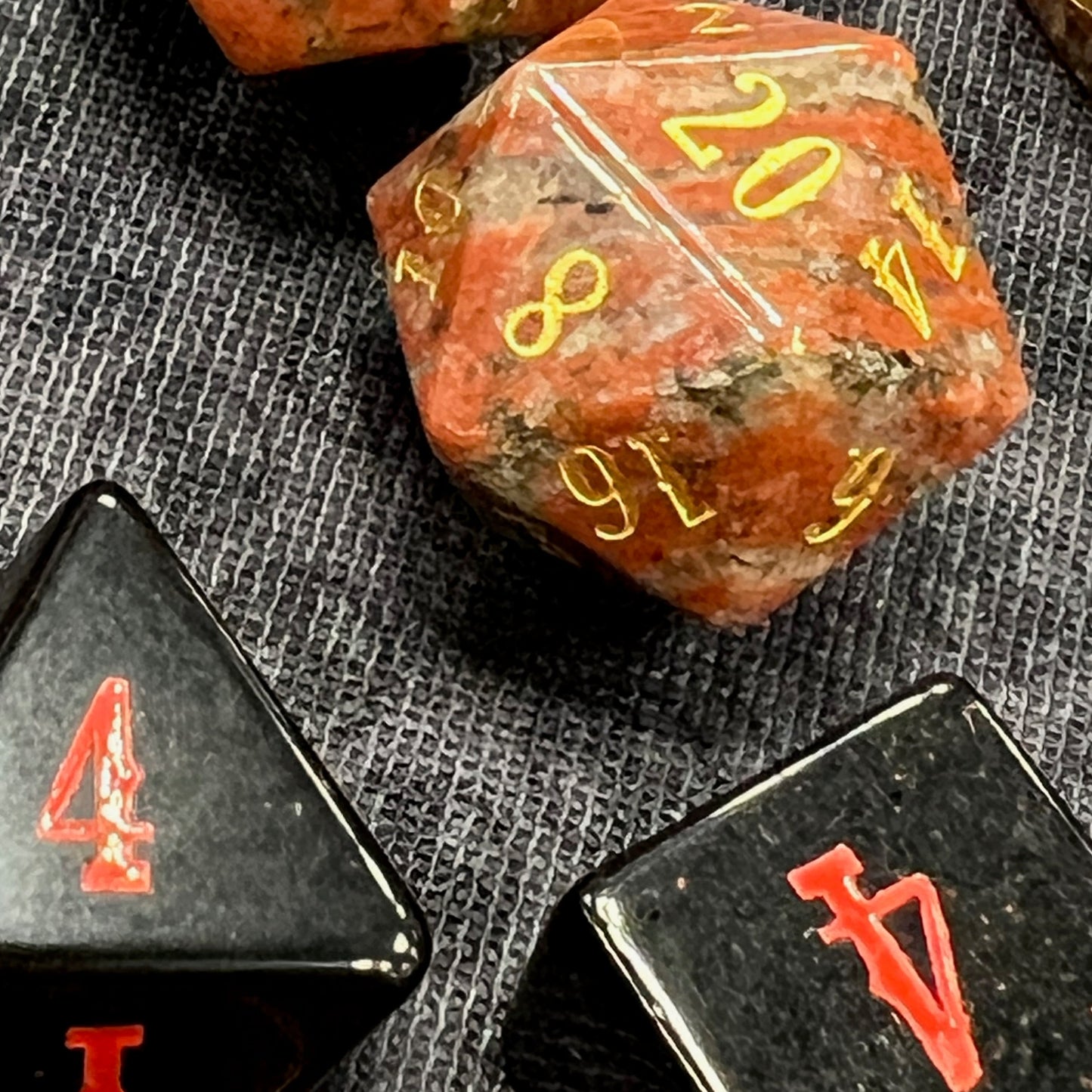 Mostly Awesome
The dice are awesome. My only real issues is the Red dice in the Rogue set having dark black numbers obscures them.
The other issue is the magnets are really strong making it difficult to open at times, especially when you first get them.
The dice look amazing though, and it was a great deal.
B&G Anniversary Dice - Rogue Dice
The best dice I've ever purchased!
From the amazing box that holds the dice to the quality of the dice, they are simply the best!! Word of caution: opening the box is surprisingly tough at first due to the industrial strength magnets that hold it shut. But I think that's part of the excellence of this set. The box definitely won't accidentally pop open when you're bringing them to the game. Well done Goblins of B&G!