Regular price
Sale price
$25.00 USD
Unit price
per
Sale
Sold out
—20% OFF 5+ DICE SETS—
You are the monk. These are your dice. You've honed your body and mind into the purest of weapons.
KI FLOWS THROUGH YOU.
Harness it. Channel it. Release it.
Liberate the 14 dice in two color designs that have been bound within this tin. Whatever martial arts damage you're dishing out on your opponents, you're covered with this set.
Set includes:
Dark Blue: D4, D6, D8, D10, D100, D12, D20
Light Blue: D4, 2D6, 2D8, D10, D20
Open Game License v 1.0a Copyright 2000, Wizards of the
Coast,

Inc. System

Reference Document 5.0 Copyright 2016, Wizards of the Coast, Inc.; Authors Mike Mearls, Jeremy Crawford, Chris Perkins, Rodney Thompson, Peter Lee, James Wyatt, obert

J. Schwalb, Bruce R. Cordell, Chris Sims, and Steve Townshend, based on original material by E. Gary Gygax and Dave Arneson.
Shipping & Returns

We ship domestically and internationally. Shipping charges will be added during checkout.

For refunds or returns, please contact our Support Goblins for assistance in returning, replacing or repairing your items.
Share
View full details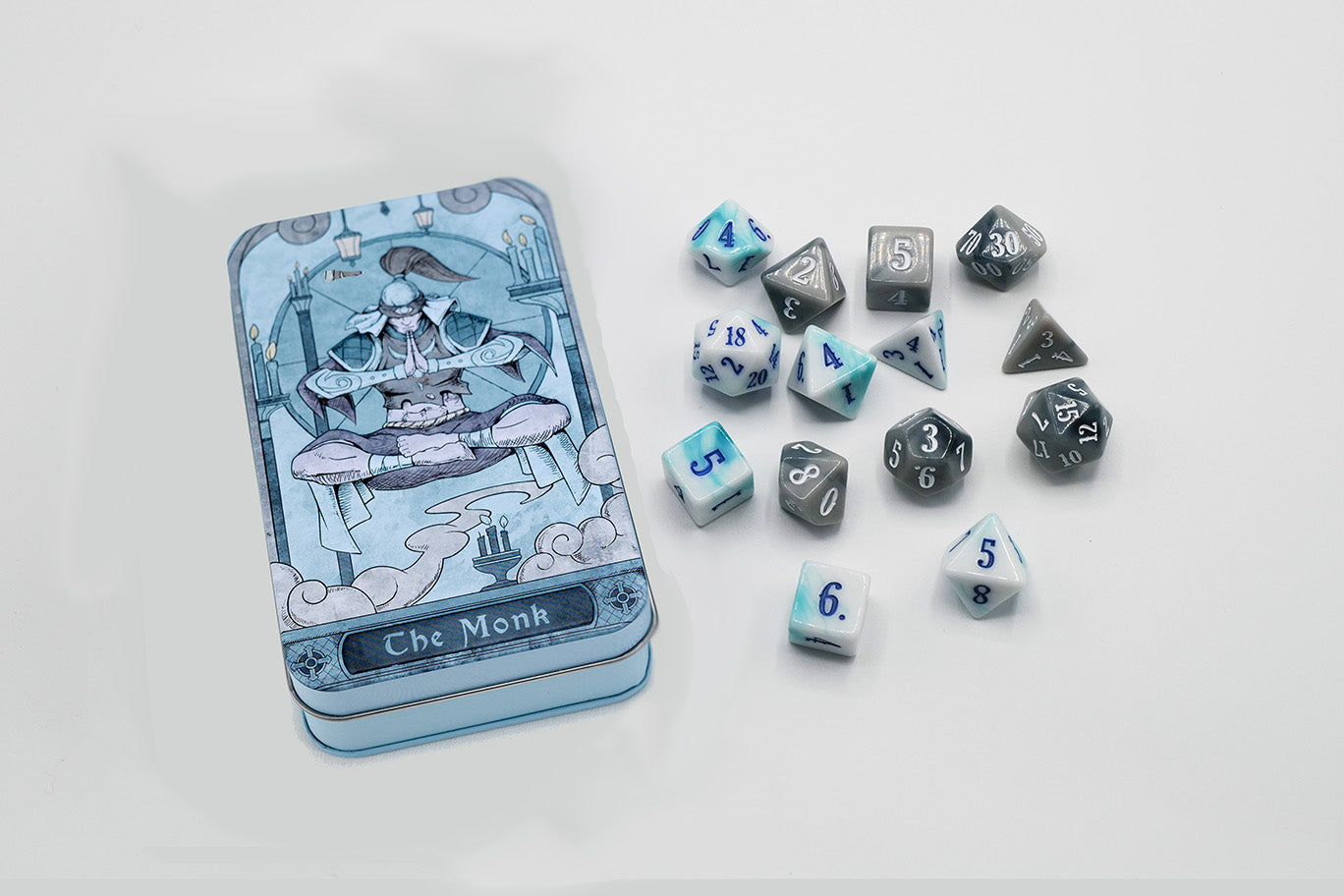 Amazing Product!
I am very pleased with not only the product itself, but the fast shipping! The other players at my table definitely liked this dice set as well!
Excellent set
The colors are amazing! Love using them!