Regular price
Sale price
$75.00 USD
Unit price
per
Sale
Sold out
Limited edition with slip cover.
A 3 part book:
Part 1: A 20-25 page character sheet with enough room to really map out every facet of your character.
Part 2: All the rules from the Player's Guide and Advanced Player's Guide for this class, and only this class. Includes spell, feats, and original B&G content. 
Part 3: A big journal full of original art and a fold out page for you to build your keep/temple/tree fort/thieves guild etc.
All in a vegan leather cover with book ribbons and lay-flat binding. This is a sturdy book that will survive longer than your character will.
AND, includes a dry erase pull-out board for keeping track of things like spell slots, hit points, and inspiration. 
Shipping & Returns

We ship domestically and internationally. Shipping charges will be added during checkout.

For refunds or returns, please contact our Support Goblins for assistance in returning, replacing or repairing your items.
Share
View full details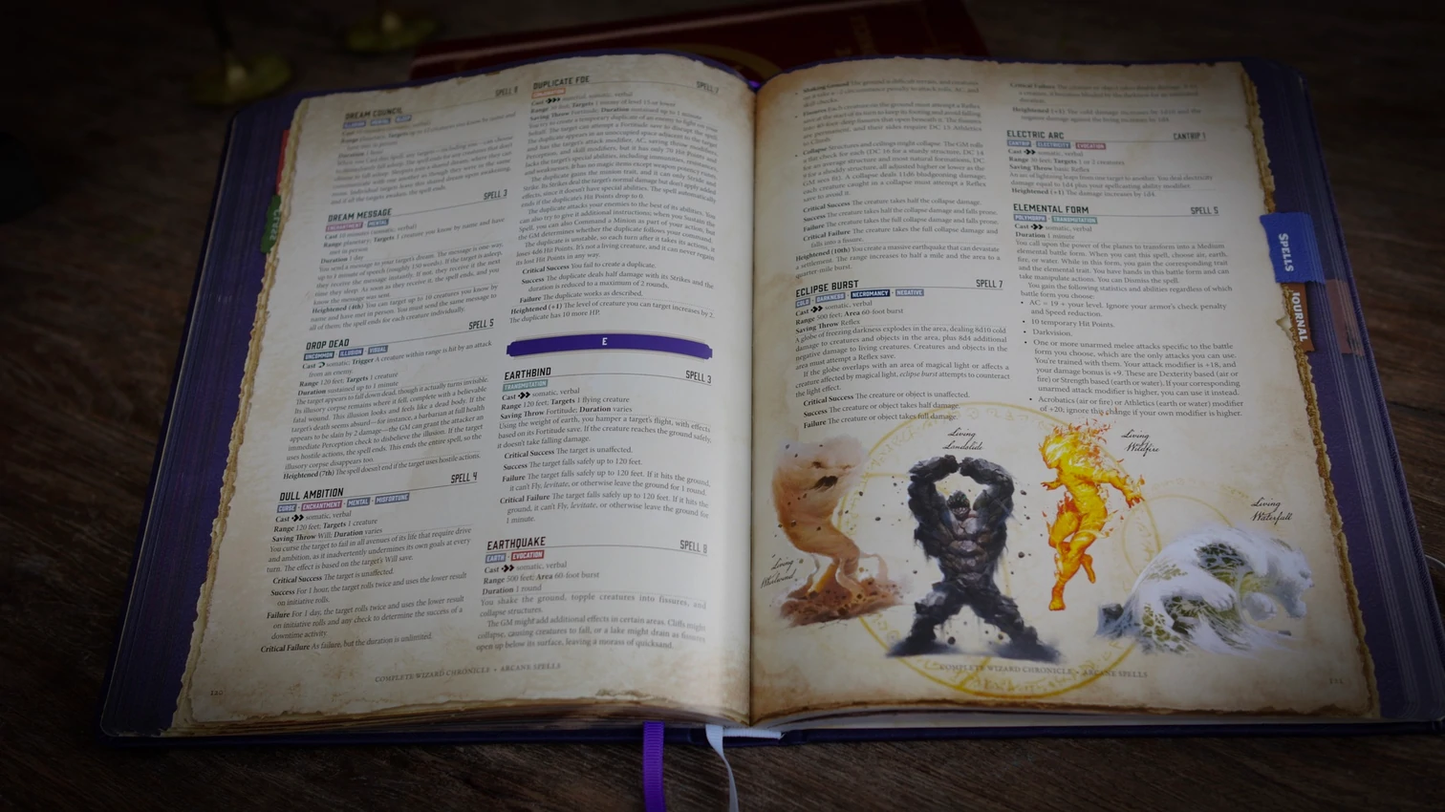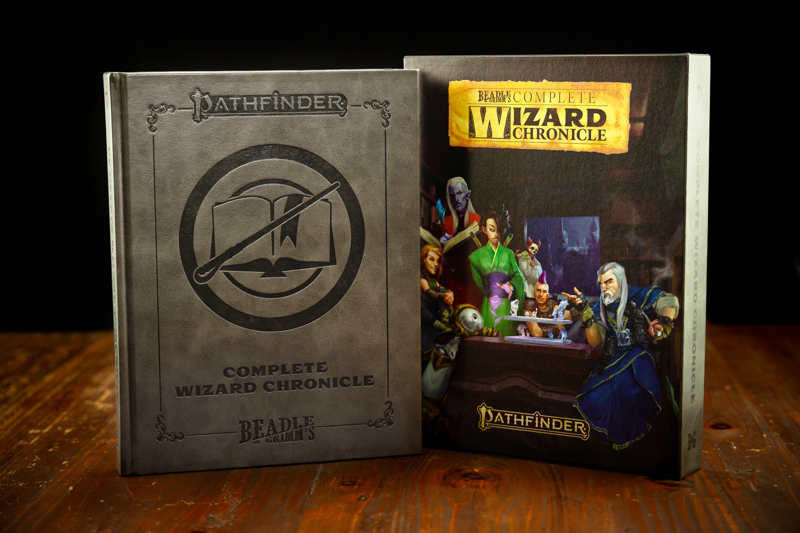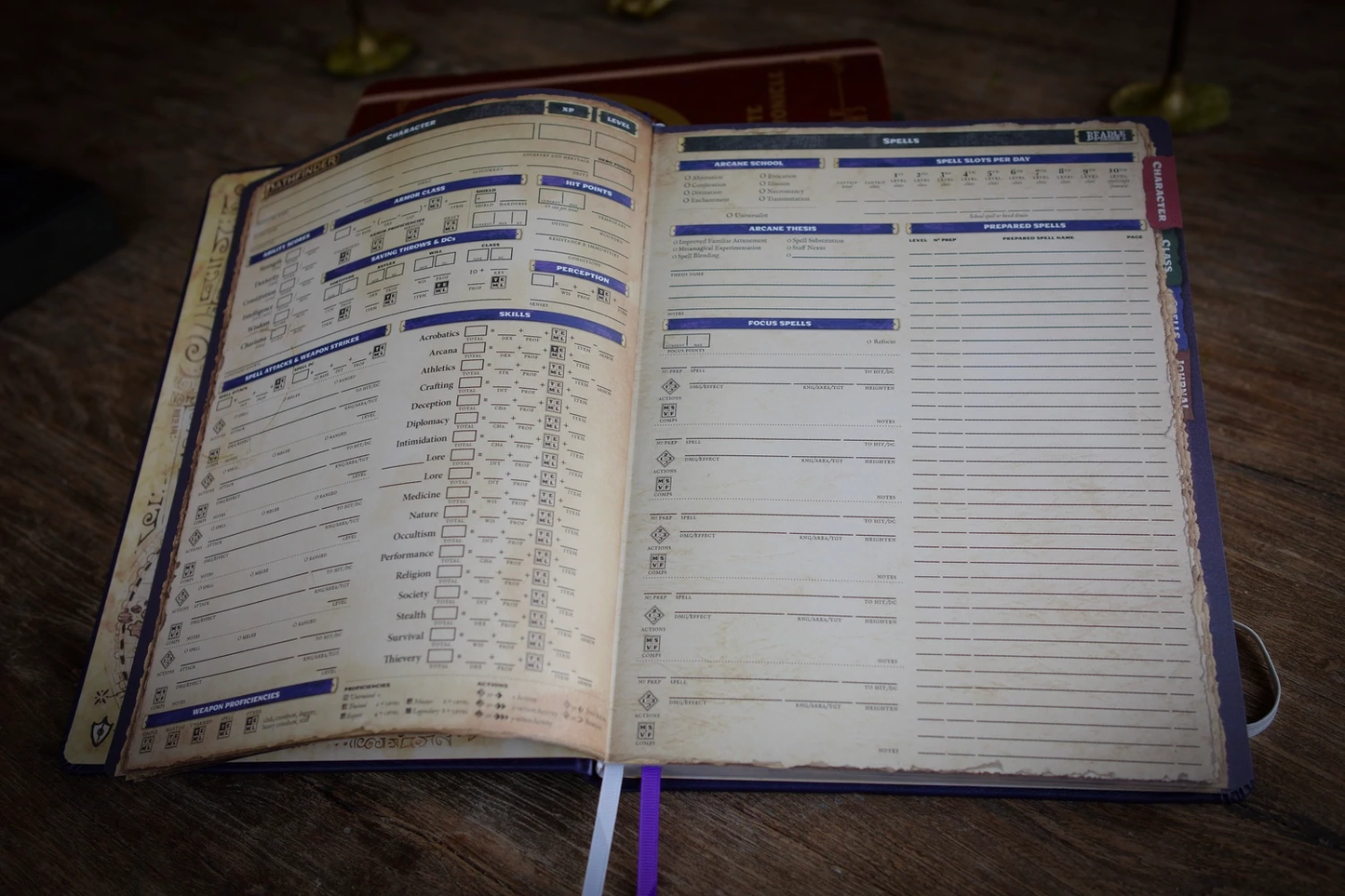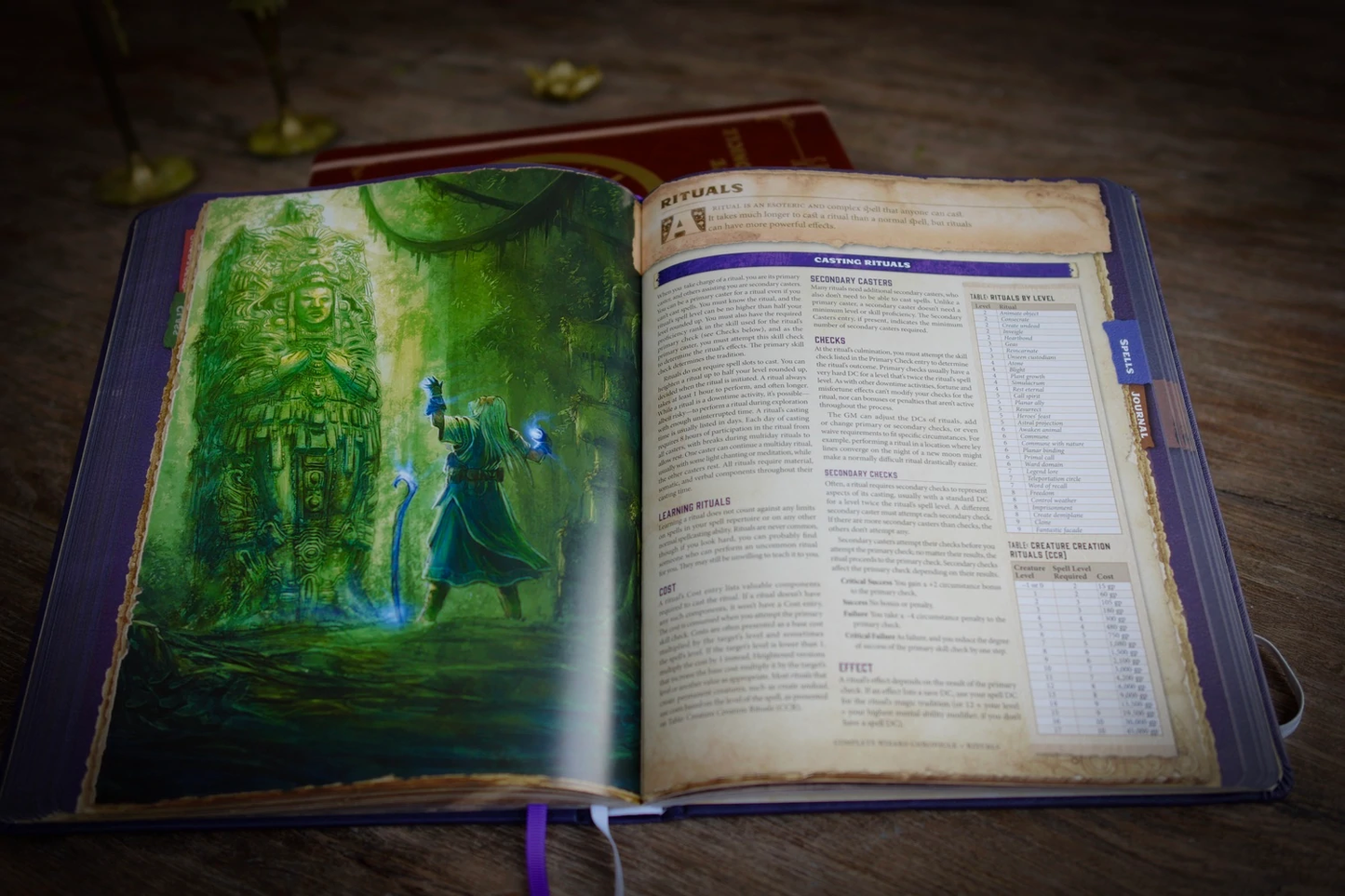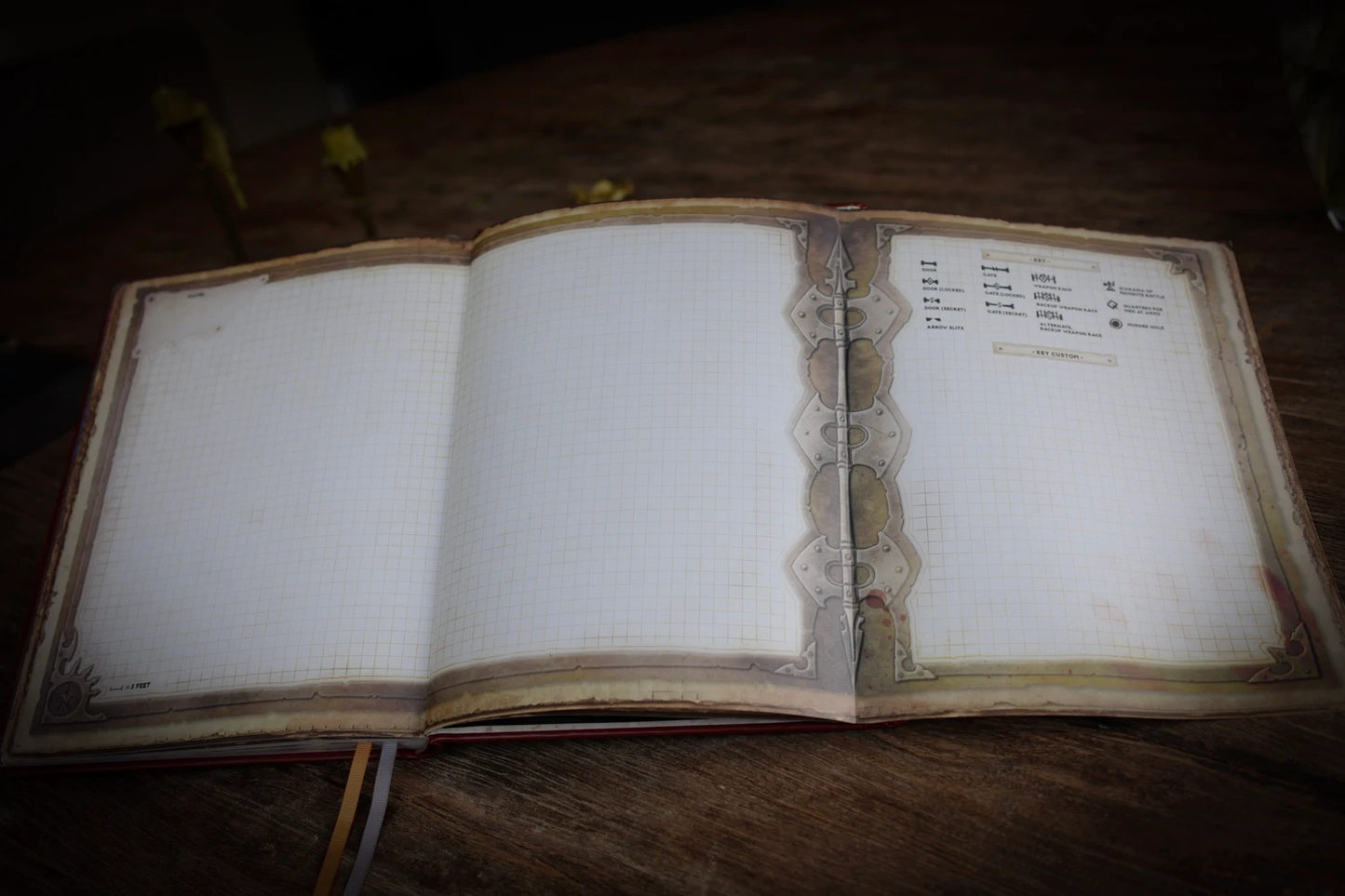 A great idea
As someone who is in the design field, I'm always looking for inspiration for my career and hobby. I love the idea of having a player character book/journal which can capture months/years of adventure, then place on the shelf with the other retired adventurers for all to see and reflect upon. I love what your company produces and have many more ideas being a DM who is always creating tactile items for the players to handle to create as much immersion as possible. Keep up the great work!!!